ATS Singapore 2016

Rick Mulia, Project Managing Director, JAPAC, Rubicon Project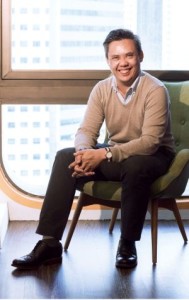 Rick Mulia is Rubicon Project's Managing Director for the JAPAC region, based in Sydney. Rick has more than 15 years' experience in senior digital roles, having spearheaded business development across Asia for Wego, Twitter, Microsoft, MSN and Yahoo!7. He has premier institution in India pioneering the study of the art and science of Media and Marketing communications. Shuba is a positive and motivated individual and has delivered exceptional results during her time with the company. Her wealth of experience has provided her with the ability to continuously raise the bar for Innity and to position the company as a leading provider of online advertising technologies in Asia.
opened offices, led sales operations, established joint ventures and ran projects that have pulled together multiple disciplines in many large businesses. His entrepreneurial spirit is a perfect fit for Rubicon Project, which set a goal in 2007 of keeping the Internet free and open by making it easy and safe to buy and sell advertising. Rick pursues this ideal by building adoption of Rubicon Project's programmatic advertising platform across the region, using his considerable digital experience and knowledge of local markets to evangelise on the opportunities automated advertising provides for brands, agencies and content providers. When Rick is not evangelising the merits of Rubicon Project, he can be found cooking, making coffee, and running the occasional marathon.
Matt Harty, SVP Asia, The Trade Desk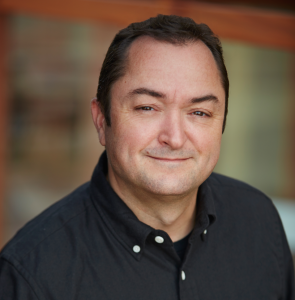 Matt Harty represents The Trade Desk as senior vice president of Asia-Pacific. Harty has worked in online advertising in Asia since 1997, co-founding the first pan-Asian Ad Network, SpaceAsia Media, which was sold to CMGi in 2000. Matt then co-founded Activ8, a Yield Management company (precursor to SSPs) as a JV with OutBlaze, handling global media sales for 400 websites including Mail.com and HelloKitty. His next position was managing News Corp's .FOX Networks for APAC and MENA. From FOX, Matt moved to Omnicom's Accuen as the GM of the first APAC regional ATD. Before joining The Trade Desk, he ran the Audience Solutions business for Experian Asia. Harty is based in Singapore.
Alex Khan, Managing Director of Asia, AOL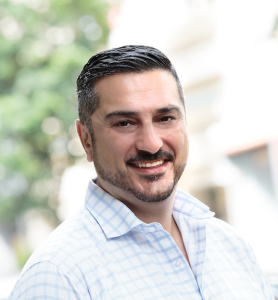 Alex Khan joined AOL Platforms (formerly Adap.tv) in 2013 as Managing Director of South East Asia, tasked with championing the rise of programmatic video and driving sales of AOL's innovative solutions to buyers, agencies and publishers in the region. He brought with him more than 20 years' experience in advertising from the US, Africa, Europe and more recently Asia. His career started with Dutch publisher VNU, one of Europe's largest trade publishers, followed by a stint at Dennis publishing, the UK's largest independent publisher. He was also part of the launch team for Silicon Media Group where he pioneered sales in online video advertising and sponsorships of content. That prompted the move to Yahoo! UK, where, as Head of Agency Sales, he led his team to achieve a 163% growth in sales from the top 20 digital agencies. With a move to Asia in 2007, Alex took up the role of CEO of Aktiv Group in Singapore, offering ad-network, search and affiliate marketing solutions through offices across the globe. Prior to joining AOL he was COO of the Catcha Media Group and CEO of Catcha Digital Asia, where he drove sales and product development in online media, publishing and e-commerce. Alex's broad and varied career means he has brought substantial online insight, expertise and thought leadership to AOL Platforms. Besides his sharp commercial focus he is an evangelist for programmatic and is a regular on the speaking circuit, recently speaking at ATS Singapore, Spikes Asia, DeMexco Singapore and IAB events.
Vicki Lyon, Director - AdTech Asia Pac and Japan, Ooyala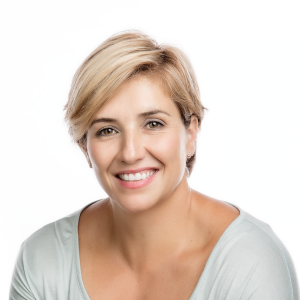 Vicki Lyon is the director for ad tech in Asia-Pacific and Japan (APJ) region for Ooyala, a Telstra subsidiary and a leading innovator in premium video publishing, analytics and monetisation. Before joining Ooyala, she was the chief commercial officer for Site Tour, where she helped bridge the gap between programmatic buying and outdoor advertising in Australia. Vicki previously held the position of vice president of ad-tech solutions for Telstra, as well as the managing director for SpotX in Australia, responsible for establishing and growing the company's APJ operations.
Darin Williams, Managing Director SEA, TubeMogul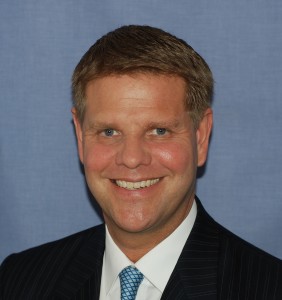 Managing Director, Darin Williams heads up TubeMogul operations across SEA. Darin has a wealth of experience having worked in Asia for over 15 years in executive roles at Nielsen, LinkedIn and Facebook. This includes senior roles across Japan, Australia, Korea and Vietnam. Darin is passionate about helping brands and agencies navigate the evolving media landscape and better understand how they can make the most of data driven advertising.
Shuba Krishnan, Business Development Director, Innity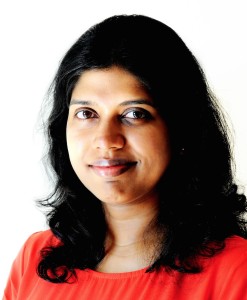 Shuba is currently the Business Development Director at Innity where she is working alongside other key stake holders in the company to innovate and energize Innity's product portfolio. Currently, she is focused on building Innity's data driven solutions suite for the region. Her significant achievements in the product role have been repositioning Innity's Engage+ solution as a brand engagement delivery and measurement platform. Prior to this, Shuba was the Senior Business Development Manager in Innity where she was entrusted with the responsibility of growing the publisher network for Malaysia and other SEA markets and consolidating the supply side of the business. She was also instrumental in fortifying Innity's partnerships with many international publishers and suppliers of inventory. Shuba holds a post graduate diploma specializing in Media Management from the Mudra Institute of Communications Ahmedabad (MICA), a
Ryan Pestano, GM, Asia, IPONWEB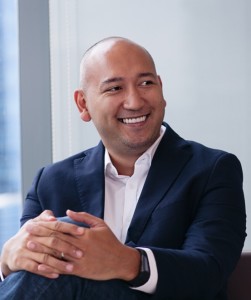 Ryan Pestano is the GM of Asia at IPONWEB, a world leader in the Engineering & Operation of highly customized, real-time media trading platforms and technologies. He is a passionate technologist and digital media professional with six years of executive leadership experience in Asia and over a decade of total technology experience. He has a proven track record of architecting innovative solutions for multiple enterprise and agency clients through the consultative application of advertising and marketing technologies. Ryan is a trusted advisor and has fostered deep partnerships with a breadth of leading technology companies and strategic clients. Ryan was most recently the VP of Product and Operations in APAC for Amobee working closely with Singtel Group businesses across SEA and Australia. He was formerly the VP of Product at Brandscreen and Director of Platform Services at Media Innovation Group (a WPP company) all based in Singapore. He started his career in New York where he worked in multiple roles at Microsoft. Ryan is a recognized thought leader with his contributions to the digital advertising technology industry across APAC. Ryan has co-chaired the IAB Singapore Marketing and Advertising Technology committee and is driven to progress programmatic advertising and create innovative technology solutions across Asia.
Barnaby Edwards, VP Global Business Development, Operative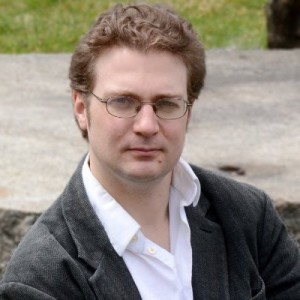 Barnaby has worked in the digital advertising business for over 10 years and seen both sides of the transaction having worked for Donovan Data Systems prior to coming to Operative. With a background in Product Management, he helped lay the foundations for the Operative platform, before taking a more strategic role to lead Operative's international expansion as VP Global Business Development. A native of the UK, Barnaby now calls New York City home, which has the advantage of being in the middle of the many different timezones and continents in which Operative has a presence.
Michel De Rijk, CEO, Asia Pacific, Xaxis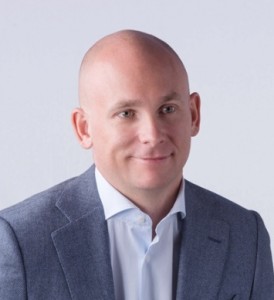 Michel de Rijk is the Asia Pacific Chief Executive Officer of Xaxis. As CEO, Michel is responsible for Xaxis' strategy and operations throughout the region, and this includes account management, trading, publisher relations and partnerships. Prior to his role with Xaxis, Michel was the Vice President for technology company, EyeWonder, in Asia Pacific, the Middle East, Dubai UAE as well as Singapore where he successfully launched their business operations. During his time with EyeWonder, Michel served in several roles throughout those regions and introduced the first ad-view-time metrics that allowed brands to gain insights into the actual visibility of an ad. This development initiated discussions between publishers and agencies to define the true value of an ad impression. Earlier in his career, Michel worked was the Manager of Online Media Sales and Business Development for De Telefoongids in 2005, a leading publisher in the Netherlands, where he managed their online media sales team. Since joining Xaxis in 2012, Michel has successfully launched Xaxis operations in 14 markets in Asia Pacific. Also playing a key role during the merger with 24/7 Media early 2014, Michel now manages a strong team of over 220 employees across the region, making Xaxis the largest programmatic company in Asia Pacific and globally. Michel currently sits on the board of directors of WPP and Dentsu's joint venture companies – DTSi in Korea and DASL in Japan. A native Dutch, Michel has more than 10 years' international business experience and continues to hold an extensive network in Europe, Middle East and Asia Pacific region.
Sonal Patel,  Managing Director APAC , AppNexus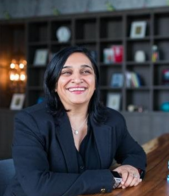 Sonal is a veteran advertising expert with considerable international experience in technology advertising. Sonal has over 14 years' experience in the digital industry with focus on ad exchanges, mobile, e-commerce and programmatic advertising. She has been evangelising programmatic in APAC since 2008. She currently is the Managing Director for AppNexus in APAC. Sonal has held various positions in tech advertising at Expedia, Orange Telecoms and went on to grow the International team of RightMedia Advertising-Exchange in Hong Kong and South-East Asia, which Yahoo acquired. Sonal thereafter went on to build and grow Yahoo Audience Extension network (YAN) and then took a role with Google to manage the platforms business in South-East Asia and India for DoubleClick. Prior to AppNexus Sonal led business development at Twitter Exchange in JAPAC which was utilising MoPub mobile ad-exchange to real-time audiences. Sonal has worked in the US, Asia and Europe and considers herself as a global citizen who enjoys travelling and being immersed into new cultures. She holds a LLB Hons from the London School of Economics, England. She describes food, furniture and culture at her house as highly 'eclectic' with heritage from India, Kenya, England and now Singapore!

Damien Cummings, Global Head of Digital Marketing, Standard Chartered Bank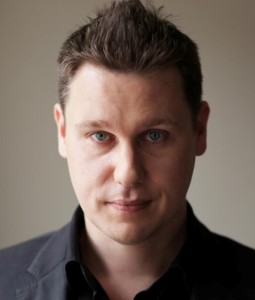 Damien has over 20 years' experience in digital and marketing transformation. He is one of the most recognized marketing leaders (based in Asia), having been awarded "Most Influential CMO 2015"​, "Marketing Professional Of The Year 2012"​ and the "Brand Leadership Award 2011"​. Damien is currently the Global Head of Digital Marketing at Standard Chartered Bank. Prior to this he was Chief Marketing Officer at Philips ASEAN & Pacific, leading brand positioning, communications & digital marketing. Before Philips, he was the Regional Marketing Director, Digital & Social Media Samsung Asia. Prior to Samsung he was the Online Director – Asia Pacific & Japan at Dell. Damien has also worked agency-side at Asia's largest advertising agency, Ogilvy & Mather, as well as at major global brands such as Citibank, Coca-Cola, NRMA and McKinsey & Company.
Regina Goh, Managing Director, Asia, Blis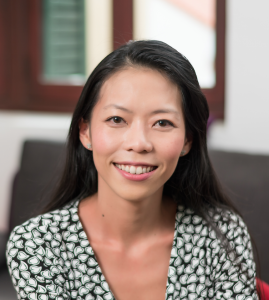 Regina Goh is the MD, Asia at Blis. She oversees business in Asia, managing its expansion and propelling the sales and operations team towards continuous profitable growth in the region, with a focus on South East Asian markets. With 14 years of experience in the mobile and digital consumer business, Regina has worked in global digital and mobile advertising companies, including InMobi, RealNetworks and Millennial Media. She has held several senior management positions in sales, brand advertising, product management, business development and more for multiple Asian markets. Regina is currently the Co-Chair of the Interactive Advertising Bureau (IAB) Mobile Committee in Singapore, where she spearheads initiatives to drive investment in mobile advertising sectors. Outside of work, Regina is a scuba diving enthusiast and has combed various diving spots in Asia over the last 12 years.
Jonas Jaanimagi, Head of Media Strategy & Operations, REA Group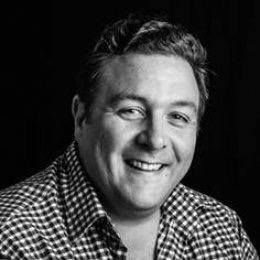 Jonas Jaanimagi joined REA Group in July 2012. His digital career started in 1999 when he joined a start-up financial publisher with three people, which was sold eight years later to an online broker with more than 100 staff. Jonas then founded and launched WebAds UK, a specialist UK business and finance digital ad-sales house representing publishers exclusively as a niche high-net-worth proposition. After successfully driving the business to profitability, Jonas was head-hunted by Hi-Media, Europe's largest independent ad network with access to more than 150m unique users. Prior to joining REA, Jonas worked at Videology as the Director of Product Management.
Paul Moss, GM, Platform & Technology, Media Prima Digital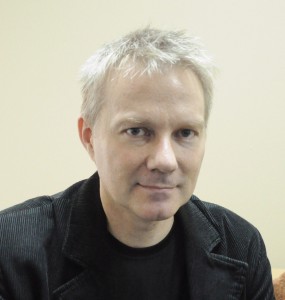 Paul Moss is GM, Platform & Technology, Media Prima Digital, where he is currently responsible for Media Prima's new initiative - Data Services. A role that includes strategy, analysis, value creation, monetization, developing key partnerships, as well as overall team leadership. Paul has a wealth of experience in Media, Technology, Internet services and User behaviour. He joined MPD in 2007 where he helped to shape the company's entry into OTT video services. In 2010 he was instrumental in the planning, introduction and operation of Tonton, the Malaysian video powerhouse that topped 5m registered users by 2014. Prior to that he held a number of senior positions at 8TV including Brand Director during its start-up phase, and later, Head of Network Operations. Paul is also an award winning record Producer and has several years' front-of-camera media experience.
Vikas Gulati, Managing Director, Asia, Opera Mediaworks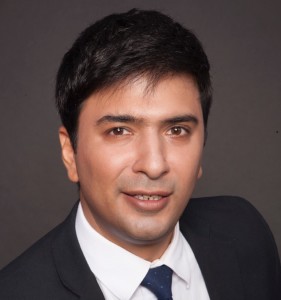 As Managing Director, Asia at Opera Mediaworks, Vikas is responsible for building and scaling the company's revenue and operations, enhancing platform capabilities and strengthening its position in the mobile advertising ecosystem in the region. As part of his job, Vikas drives network and relationships with advertisers, premium publishers, developers and strategic partnerships in APAC. Vikas is an established business leader with 16 years of experience and has a proven track record of building and scaling up digital media, mobile and ad­tech startups in Asia. Most recently, he was Vice President at Vserv (mobile advertising exchange). In 2008, he set up the Asia business for Sprice.com, a leading online travel search & display network, now part of Travelport. He has held various leadership roles at ZenithOptimedia/Publicis, managing top accounts such as Procter & Gamble, Asia Pacific Breweries, LVMH, ESPN, LG, among others. Vikas is a regular contributor and guest columnist for regional digital publications and has served on the advisory board of the Mobile Marketing Association and Adtech ASEAN. He is passionate about technology, innovation, building business, emerging markets, and is an active angel/seed investor in startups in South East Asia.
Travis Teo, Director, Integrated Media, SAP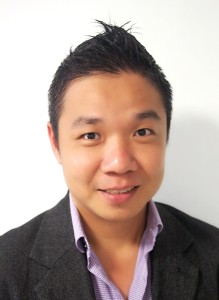 Travis Teo is the Director of Integrated Media at SAP. He leads global and regional digital media practices for the Asia Pacific/Japan region, including programmatic media, paid social, paid search and global media innovation. Prior to his regional role, he was based in Shanghai for 3 years, responsible for campaign management team and telemarketing team for SAP China. With a career that span over 12 years, across technology companies such as Hewlett Packard and Sun Microsystems, as well as agency stinct with Ogilvyone Shanghai as Senior Consultant, Travis has wealth of experiences in digital marketing, CRM, data analytics and media, and has worked with brands such as Adidas, Pingan, China Telecom and Kohler. Travis started his career with Singapore Navy and as web developer at various startups, including a failed fintech startup he co-founded and folded.
Gulshan Verma, Chief Revenue Officer, Times Internet Limited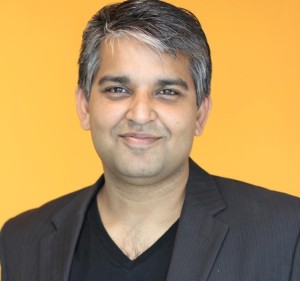 Gulshan Verma is the Chief Revenue Officer at Times Internet Limited – India's largest Internet Network and the digital venture of Bennett, Coleman and Company Limited, India's largest media conglomerate. He will be leading the charge for TIL and its variety of businesses in the online and mobile space. Gulshan has over 15 years of experience in the digital media industry, having worked in Europe, North America and Asia. Prior to joining TIL, Gulshan has enjoyed successful stints as the General Manager SEA and India Outbrain, Chief Revenue Officer, Komli Media, Director of Sales Strategy for Yahoo! India, and Director of Product Marketing for Yahoo! Search Marketing in the United States across the years. He has also worked for Ernst & Young, McKinsey & Co and IMG. Gulshan has a MBA from the Kellogg School of Management at Northwestern University, a Masters in Political Economy and a BSc Economics from the London School of Economics, and holds two patents in search monetization.
Winder Chen, Founder & CEO, Kuaizi Technology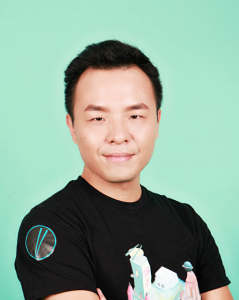 Winder Chen, Founder and CEO of Kuaizi Technology, has 11 years of rich experience in brand building and digital marketing. He was Marketing Director for Digital Media & Innovations for P&G Greater China and Marketing Director of Braun Greater China. Since July 2014, Winder became CEO of Kuaizi Technology and devoted into development of AI Creative Platform and technology aiming to transform the creative efficiency, effectiveness and insights of digital marketing.
Krishan Patel, Vice President, Business Development – APAC, Amobee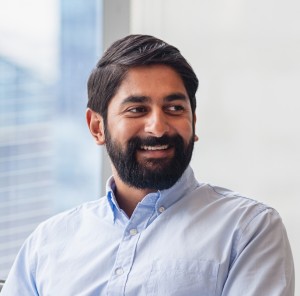 Krishan drives strategic partnerships and business development for Amobee within APAC and globally .  He is an experienced leader, helping launch Exchange Lab UK and creating the programmatic strategy for GroupM UK through Xaxis and GroupM digital media. He has a proven track record in digital operations, sales and commercial strategy, trading and vendor relations. His breadth and depth of knowledge has firmly positioned him as a thought leader in this field and at the forefront of innovation.  Krishan is an active contributor to IAB Singapore and is a sought out speaker for industry events across APAC.
Jay Stevens, Chief Revenue Officer, Adform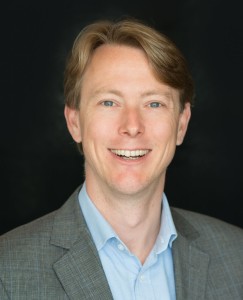 Jay serves as Adform's Chief Revenue Officer responsible for the company's global revenue number.  Before joining Adform he was General Manager, International at The Rubicon Project where he managed the company's global expansion initiatives and owned the P&L for all markets outside of North America. Previously he served as VP EMEA at MySpace where he was the company's first employee outside of the United States and oversaw the social network's operations throughout the European region.  Jay brings more than 15 years of digital media and online marketing experience to his current role.  He has been recognised as ExchangeWire's Ad Tech Personality of the Year in 2015, one of AdAge's Top 20 Interactive Marketers in the US, and hailed as the 5th most influential UK Digital Marketer by Revolution Magazine.
Norliza Kassim,Head of Digital Engagement & Content, Global Digital Marketing, Standard Chartered Bank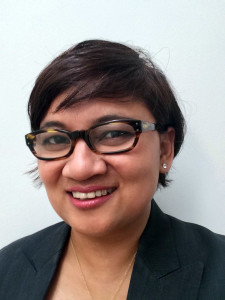 Norliza Kassim is the Head of Digital Engagement & Content in the Global Digital Marketing team at Standard Chartered Bank. In her role, Norliza develops global content and global campaign strategies, utilising client and business data and insights to create "Digital-first" Marketing programs. Norliza is a seasoned marketing professional with specific interests in Digital, Content marketing and Programmatic Media. Her  areas of expertise are in: Developing Content Marketing strategies - distributed via Social media channels & content hubs, Implementing successful strategies to achieve powerful Customer experience and positive ROI. Prior to Standard Chartered, Norliza was based in the Middle East for more than 6 years. She has had the privilege of working for really inspiring brands such as VISA, VIRGIN MOBILE, DELL, CITIBANK and UNILEVER.
Kevin Walsh, Managing Director, APAC, Carat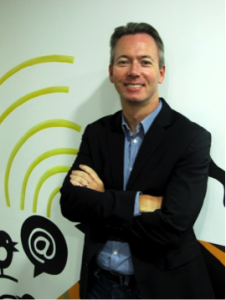 Kevin has been working in the media industry for over 20 years, focussing on digital since 2000. He spent 14 years in Australia, during which time he was Executive Media Director of leading digital agency NetX which won agency of the year five times during his tenure. He then went on to open Neo@Ogilvy in Sydney and Melbourne as Managing Director for the company. In 2010 he moved to iProspect and became Managing Director of Australia before relocating to Singapore to take up the role of Managing Director for Asia Pacific. During his time at iProspect, Kevin was at the forefront of launching the Dentsu Aegis Network Trading Desk Amnet into APAC. At the start of 2014 he moved within the regional network from iProspect to Carat to take up the role of Chief Digital Officer APAC working closely with the Amnet team to deliver programmatic solutions across the Carat group of clients. In January of this year Kevin became Managing Director of Carat in APAC overseeing all regional client service teams.
Michael Bevans, Senior Director, Field Marketing International, Yahoo!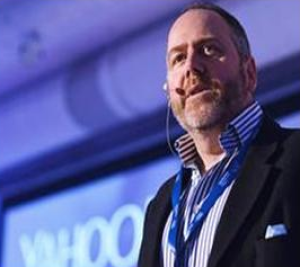 Michael is Senior Director of Field Marketing for Yahoo.   He has been based in Europe since June 2010 and oversees all go-to-market activities for Yahoo's advertising product offerings.  In the past, he's specialized in Ad Targeting, Personalization and Creative Optimization product offerings for Yahoo's International regions. In his current role, he is focused on providing advertisers with solutions to meet their marketing objectives by helping Brands engage with their primary audience. Michael started at Yahoo in the U.S. Sunnyvale HQ in 2005 and has held various Product Marketing positions on both the consumer and advertiser side of the business.   Prior to Yahoo, Michael worked for various Internet technology companies on products ranging from web analytics, advertising, ecommerce and communications.   Michael holds an MBA with a concentration in Marketing from San Francisco State University.  He currently lives in London with his wife and two children.
Zachary King, Senior Sales Director, SEA, MediaMath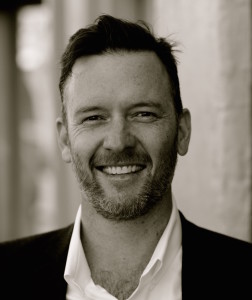 Zachary heads up sales across SEA and Hong Kong for MediaMath, working with clients to develop the right solution for their specific digital media requirements.  He has worked in tech for more than a decade across a number of fields including biotech, pharma, engineering and digital.  Outside of work he is on a mission to try every single black pepper crab restaurant in Singapore and Hong Kong.
Hemant Chauhan, Regional Digital Director, APAC, Carat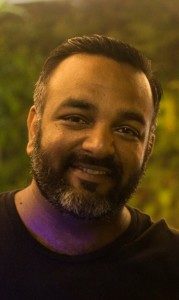 Hemant is currently a Regional Digital Director at Carat Asia Pacific where over the last year he has been managing Digital media initiatives for clients such as Mondelez, Adidas & MasterCard. Hemant started his media career at Mindshare Indonesia as Head of Digital managing Unilever's Digital development followed by a stint as Head of Digital SEAA at Mindshare APAC.  A passionate advocate of all things programmatic and the use of ad tech as an enabler of participative communication as opposed to disruption, he currently helps clients navigate the programmatic and ad tech space with the aim to deliver flawless executions while connecting brands to the most relevant consumers.
Jonathan Mackenzie, Head of Data, Technology and Innovation (APAC), Publicis Groupe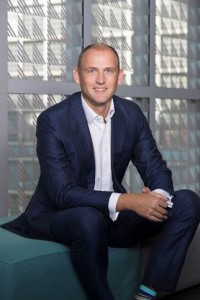 Jonathan Mackenzie has over 15 years of experience in the digital media industry in the UK, Ireland and APAC. He recently joined Publicis Media as the practice lead for Data, Technology and Innovation in Asia Pacific which is focused on improving the accessibility and output of ad technology across the group. He moved to Asia in 2011 and led digital strategy for OMD International before taking on a leadership role with Accuen, Omnicom Media Group's programmatic business in 2014. As Head of Digital at Omnicom Media Group Ireland, he oversaw the development of digital capability in the market culminating in OMD achieving "Digital Agency of the Year" in under 2 years.
Kenrick Drijkoningen, Head of Performance Marketing, HomeAway Asia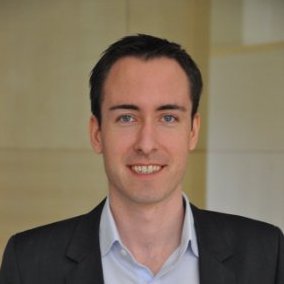 Kenrick is currently the Head of Performance Marketing at HomeAway Asia where he leads a team across all digital performance channels including SEM, Display and Mobile Apps. Prior to this, he was Director of User Acquisition at Non-Stop Games (recently acquired by King Digital) and SEM Team Lead at Rocket Internet. He has conceptualised and executed large-scale user acquisition campaigns across web and mobile. He's also an active angel investor in the mobile gaming space and is active in the tech and startup communities in Singapore.
Wendy Hogan, Business Advisor, APAC, ExchangeWire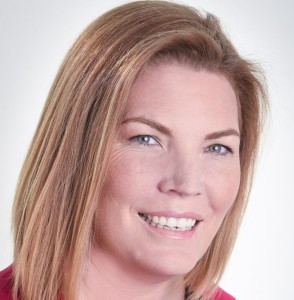 Wendy Hogan is a forward thinking business adviser with twenty years' experience in media and marketing.  After building CBS Interactive in APAC over more than a decade, Wendy now advises and nurtures businesses in need of a strategic steer and pragmatic know-how to broaden their impact.  Some of the businesses Wendy currently advises include ExchangeWire.com, ContentAsia.TV and Media Beach. With business transformation at the core,Wendy's experience in media, marketing and technology enables her to provide a range of services across content, audience and business development. Based in Singapore since 2010, Wendy is an active industry advocate, serving as a founding member of The Marketing Society SEA, as a member of the I-Com Advisory Board for Singapore, mentoring start-ups and previously chairing the Interactive Advertising Bureau in Singapore.
Sara Ye, President of International Markets, iPinyou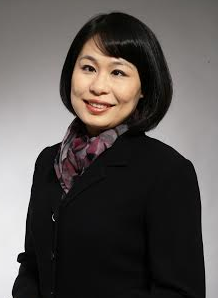 Dr. Sara Ye is iPinyou's President of International Markets, based in Seattle, USA. Sara has more than 16 years' experience in senior digital marketing roles in China and the United States. After obtaining her MBA in the States, Sara joined Google Mountain View Headquarters' Adwords International Operation then managed Adwords product marketing for both DSO and OSO in Google China. From Google, she went on to found the GroupM China Performance Marketing team at WPP from scratch to be the industry leader winning numerous awards in less than four years. In GroupM, she led all search strategic and operational development for GroupM's four agencies - Mindshare, Maxus, MEC and Mediacom. From WPP GroupM, she moved to IPG as the President of Mediabrands Audience Platform, leading Mediabrands' social, search, mobile and programmatic buying disciplines and teams then as CEO of iProspect & Amnet China, managing all performance marketing and programmatic buying business operation for all clients of Dentsu Aegis Network. In her spare time, Sara enjoys teaching digital courses and supervising students on group projects in Chinese and international universities.
Charles Less,  Head of Advertising Sales, A+E Networks Asia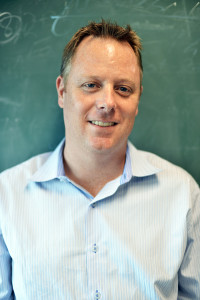 A veteran in the TV industry, Charles Less has more than 20 years of advertising sales experience. Previously from ESPN Star Sports and STAR, he spearheaded the launch of several successful sales strategies throughout his career including nearly every major sporting event televised in Asia. More recently, he has built the advertising sales team at A+E Networks from the ground up. Under his guidance, both the History and Lifetime brands have gone from little recognition in the advertising community to now being considered for most major media buys.  Known for his bold approach, Charles is always on the look out for new mediums and concepts for any chance to generate more revenue. His game plan?  Always encourage the disruption of current models in order to create new opportunities.
Kaushal Bhalotia, Director - Digital Marketing, Global,  Vuclip Inc, a PCCW Media Company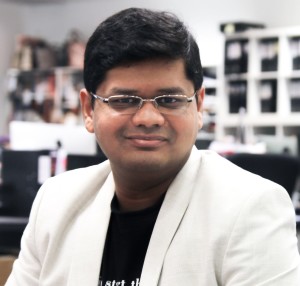 Kaushal is the Director of Digital Marketing, Global, for Vuclip, Inc. where he heads the Digital as a Service (DaaS) vertical and is responsible for all acquisition and engagement initiatives across paid and earned media for his clients including Vuclip's businesses. Previously, he was the Head of Online Marketing with Zalora regionally. Kaushal's career in the internet space began with building an award-winning travel mobile-app start-up, and then he headed new product development and online marketing for 123Greetings.com, the world's largest ecards publisher. Previously, Kaushal was a management consultant with Arthur D. Little. He is an MBA from the Indian School of Business, winning the Young Leader Award there, and a dean's list graduate in Business from Singapore Management University.
Janice Chan, Senior Director, Digital Marketing, Starwood Hotels & Resorts Asia Pacific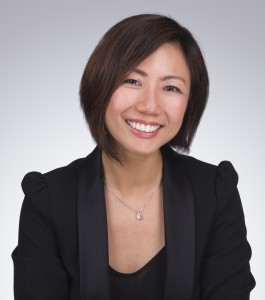 As Senior Director of Digital Marketing, Starwood Asia Pacific, Janice leads the performance and brand digital marketing for 9 unique upper upscale lifestyle brands. She reimagines digital marketing solutions to solve a diverse array of regional business challenges. She has built teams across Asia Pacific to develop market leading campaigns that sets Starwood Hotels apart from its competitors. Janice is also passionate about localizing and digitizing global programs for Asia and China. She has 15 years of omni-channel marketing experience creating integrated marketing campaigns using web, print, social, mobile and video. She began her career at boutique agencies in Toronto and New York consulting for a wide range of brands including Lancaster, Estee Lauder, Dove, Bayer and AT Cross. Janice's mission is to turn traditional marketing luddites into digital evangelists through data. She regularly delivers digital insights at conferences like AdTech Asia, Campaign Spotlight, Clickz, SES, i-Com Global Summit. She serves on several advisory boards and has been a judge of Marketing Magazine Markies, Festival of Media Asia, i-Com Data Creativity Challenge and Ad-Tech Asia.