dentsu's Joe Camp on First-Party Data, Netflix's Ecommerce Move, and Adapting to Digital TV
by Grace Dillon on 18th Jun 2021 in Podcast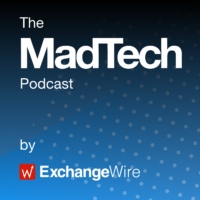 On this week's episode of The MadTech Podcast, Joe Camp, senior media partnerships manager at dentsu, joins ExchangeWire's Rachel Smith and Anne-Marie Sheedy to discuss the latest news in ad tech and martech.
Together, they cover:
– First-party data will empower retailers and publishers in the post-cookie era, writes Jonathan Treiber for Forbes. The deprecation of third-party cookies has inadvertently highlighted their inefficiencies – targeting by using third-party cookies often proved far too generalised, ostracising consumers from a brand rather than endearing them to it. Whilst third-party cookies gave advertisers a way to reach consumers without having to invest time and money into building direct relationships with them, this has only been to the detriment of brands.
For retailers and brands, first-party data offers superior targeting opportunities because its generation is the result of "a demonstrated interest in a brand or retailer's products or services". It also lends itself to greater transparency, as it is usually collected under an agreement with the user. Some entities, (mostly larger, older brands and retailers) will already be able to draw insights from swathes of first-party data from a variety of pre-existing metrics and sources; yet others (typically smaller, newer companies) without access to such supplies will have a harder time adapting.
Publishers' history of collecting and using first-party data to create more effective partnerships with advertisers means that they could benefit the most from this shift – being the gatekeepers to the industry's most precious resource means that they have more leverage than ever before to negotiate deals. Whilst publishers may be ahead of the game, brands and retailers are catching up with their own first-party data programs, with many reportedly surpassing this and trialling "zero-party data" solutions.
– Netflix have launched their own ecommerce store offering limited-edition merchandise based on their original films and TV shows. The new venture was announced in a company blog post last Thursday (10th June), with Netflix VP of consumer products Josh Simon saying that the streaming giant "[a]re always looking at how we can extend the world of our stories for fans, from apparel and toys to immersive experiences and games".
The launch follows a series of partnerships forged in March last year, which licensed leading US retailers Walmart, Amazon, Target, and Sephora to sell Netflix-related products. The world's largest streaming service though it may be, Netflix's foray into ecommerce may seem paltry compared to some of their competitors, such as NBCUniversal's direct, in-programme shopping offering NBCUniversal Checkout, and ViacomCBS' deal with Rakuten, which will make the Japanese streaming platform their Nickelodeon brand's inaugural Asia storefront.
Yet Netflix's diversification efforts go beyond ecommerce – reports surfaced last month that the Stranger Things-maker is exploring moves into both gaming and podcasting. Whilst some details remain elusive, these reports suggest that Netflix is thinking seriously about how they can fend off ever-growing competition and bolster their core offering to maintain their dominant market position.
– Larger brands and agencies are failing to adapt to the dramatic rise in connected TV viewing, writes MightyHive's Victoria Milo. Despite the fact that US adults spent 33.9% more time watching CTV in 2020, TV advertising and offline media budgets have lagged, with CTV ad spend at just 10% that of linear (according to former dataxu CEO Mike Baker).
Milo points to larger agencies' unwillingness and inability to innovate and change their operations to reflect and cater to CTV's new-found prevalence as contributing factors to this failure. It remains in agencies' interests to push traditional TV ads, and there are currently few incentives to encourage them to explore the digital side, causing them and their clients to fall behind their competitors.
A lack of digital literacy is a problem in itself, Milo argues, with the complexity and granularity of digital data proving a stumbling block for agencies. Moreover, the uncertainty and risk entailed in digital video (namely a lack of insight into where ads are being displayed across social media), and the number of ad formats on offer can make marketers less open to experimenting. The end product of these agencies' unwillingness to adapt and explore digital opportunities will deter brands, who will only lose out.
AgenciesCTVecommerceFirst-Party DataNetflixPodcastStreaming