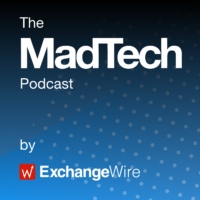 On this week's episode of The MadTech Podcast, ExchangeWire's Rachel Smith & Lindsay Rowntree are joined by Pete Wallace, UK commercial director at GumGum, to discuss the latest news in ad tech and martech.
On this week's episode:
- Snapchat has announced stellar Q2 2019 results, surpassing expectations and surging its share price. Improvements to their product, along with business maturity, have been cited as reasons for the firm's 'turnaround'. was this an inevitable recovering from over valuation to start with? What does this say about the power of logged in data, since we know that Snap are growing their advertising business?
- German publisher, Axel Springer, has announced that it's news service app Upday has reached profitability. The aggregation platform has more than 4000 publishers and it accounts for between 1% & 10% of publishers' mobile referral traffic. This is positive news for news sites who are looking to build a user base and grow traffic outside Google and FB, but will advertisers shift their budgets here?
- Apps and gaming developers are sidestepping Google and Apple in a bid to retain more revenue from downloads. In response Apple is reportedly giving preference to its own apps in search results within the app store, thus raising anti-competition concerns. Is this the start of developers looking to find alternatives to avoid these fees altogether? Will we see competition regulators, either in the US or Europe, tackle these anti-competition allegations or are big tech companies so poorly understood that governments aren't able to properly tackle the strangle hold they have on some commercial markets?
The MadTech Podcast is also available on:
Spotify
TuneIn
Apple iTunes
Google Podcasts
Stitcher
Pocket Casts
RadioPublic
CastBox
Deezer

GumGum
GumGum is a global technology and media company specialising in contextual intelligence. For over a decade, we have applied our proven machine learning expertise to extract value from digital content for the advertising and sports industries. Our pr...
Powered by PressBox
AppleAppsGamingGooglePodcastPublisherSnapchat