Publicis Media's Jo Mackenzie on 'Green' Claims, Free Netflix, and Digital Transformation
by Grace Dillon on 1st Oct 2021 in Podcast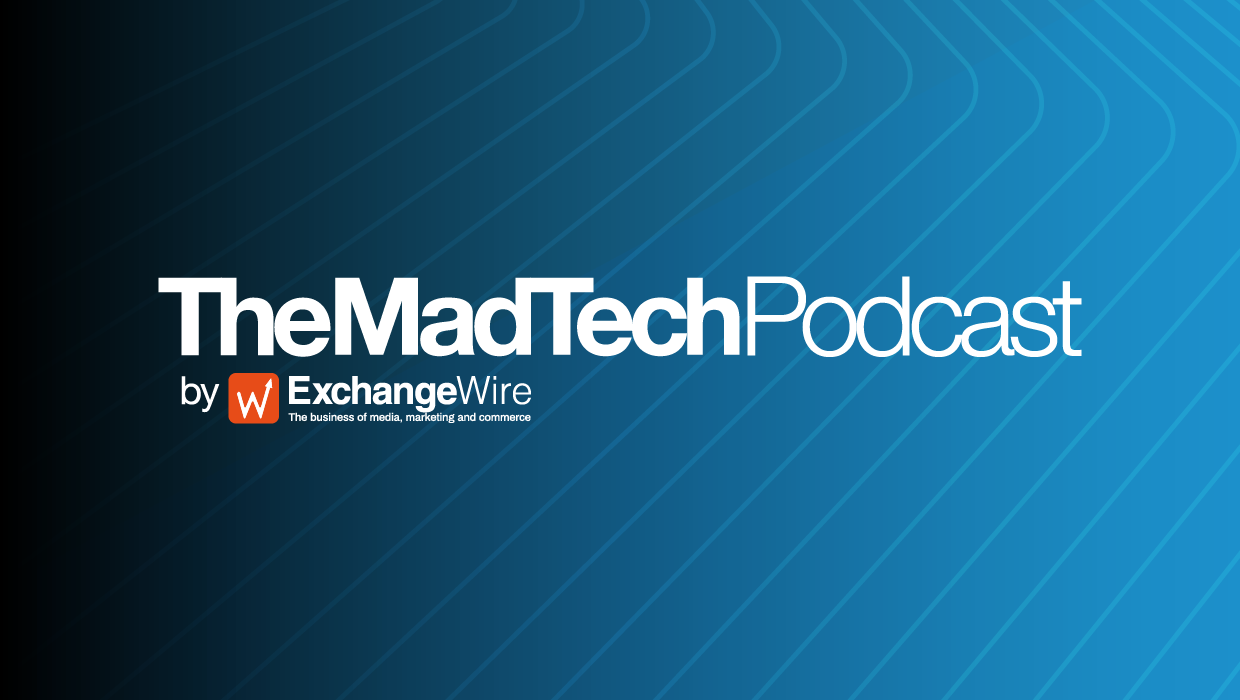 On this week's episode of TheMadTech Podcast, Jo Mackenzie, managing director of Publicis Media Precision APAC, joins ExchangeWire's Rachel Smith and Ciaran O'Kane to discuss the latest news in media, marketing, and commerce.
This week, they cover:
- The Advertising Standards Authority (ASA) will launch a series of investigations into the 'green' claims made by companies in their advertisements and their actual environmental practices. Beginning with the energy, heating, and transport sectors, the watchdog will go on to examine manufacturers' assertions surrounding waste, such as products being biodegradable, recyclable, or a "plastic alternative", as well as advertising around meat and food sustainability.
The ASA will also launch research into the public's understanding of terms like "carbon neutral", "net zero", and "hybrid" to ensure that they're "best placed to tackle misleading and socially irresponsible green claims across media," says ASA director of complaints and investigations Miles Lockwood. The authority have already cracked down on a number of companies for making misleading claims about their environmental practices, including Ryanair, BMW, and Shell, and are currently investigating complaints that a Land Rover Defender advert ignores the environmental impact of large vehicles. 
The Committee of Advertising Practice - which is responsible for establishing the UK's pan-media advertising code - will release new guidance around what constitutes misleading and socially irresponsible advertising and green claims later this year. The Competition and Markets Authority (CMA) have also promised to launch their own inquiry into misleading environmental claims in 2022.
- Netflix have launched a free plan in Kenya that will give new users access to around a quarter of their content catalogue. The model, which will only be available on Android mobile phones, will seek to encourage prospective customers to sign up to the streaming giant, who have seen subscriber growth slow in recent months. 
The new offering will not feature any ads, with the free accounts more closely resembling those of paying subscribers (with the exception of some features, such as the ability to download content to watch offline). Series and films that aren't included under the free plan will be marked with a lock icon which, if clicked on, will prompt the user to sign up for a premium subscription. 
With established streaming markets such as the US now saturated with rival services, Netflix are setting their sights on regions where the space is still relatively nascent. The video titan had already launched a paid mobile-only offering and partnerships with local telecom operators in a bid to win viewers in Africa, and are now investing in regional shows like "Queen Sono" and "Jiva!" and partnering with production companies in Nigeria.
- Despite an estimated $700bn (£514.5bn) annual spend, digital transformation has and continues to be slow for a number of companies, according to a report commissioned by WalkMe and carried out by Futurum Research. The growth of tech categories driving digital transformation, including customer experience, AI, and machine learning, have led to increased complexity within enterprises' tech stack and spurred frustration amongst employees. 
The report found that, on average, enterprise organisations have more than 200 applications in their technology stack, with around 60% of these subjected to a two-year turnover rate (a separate report from Harvard Business Review reported that 56% of executives said their employees are expected to learn how to use a minimum of three new digital touchpoints each year). Whilst a significant proportion of companies surveyed (42%) point to a lack of technical skills and knowledge as the biggest obstacle to successful digital transformation, more than half (54%) stated that their employees have proved resistant to digital adoption.
The research concludes that investing in a suitable Digital Adoption Platform (DAP) is integral to reversing this trend. DAPs are software created to make it easier for companies to adopt new technologies by simplifying the user experience. They also serve as hosts for the collection, organisation, and sharing of data, helping businesses make more informed decisions to maximise digital transformation at scale. 
AdvertisingAfricaDigitalEnvironmentalNetflixPodcast