Aggregating European Premium Supply: Publicitas Announces Premium "Sales Side Platform" Initiative
by Ciaran O'Kane on 22nd Jun 2012 in News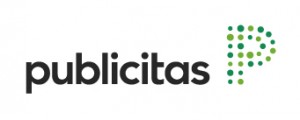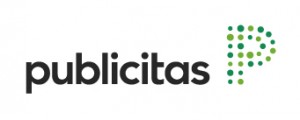 In an effort to aggregate premium supply across Europe, Publicitas launched a new pan-Euro sell-side initiative yesterday at its Digital Forum 2012.
Publicitas, one of Europe's biggest sales houses, held the event as a statement of intent to the European market that it is intending to build out a sizeable premium publisher solution.
Yesterday's event in Berlin focused on automated ad trading - and included some high profile speakers from De Telegraaf and Xaxis, as well as Europe's top publishers.
While the focus of our industry over the past seven days has been on Cannes and the clamour to be in the "creative set", the nuts and bolts of our ecosystem were being discussed at length by Europe's top publishers. Publicitas is owned by PubliGroupe (not to be confused with media buying powerhouse, Publicis), and is a significant player in the European digital media space.
PubliGroupe recently signed a deal with MediaMath to set up Spree7, a JV focused on delivering data-driven media buying in the German and CEE markets. Doubtless, Spree7 will be a key partner in the project going forward.
The trend in the market now in Europe is for greater collaboration between publishers. We are arleady seeing it in France with the launch of Le Collective, and news of further collaborations are expected in the coming weeks. Publishers with no scale and "go-it-alone" strategies are particularly vulnerable to CPM deflation given the increasing buying power of agency trading desks, and the emergence of monolithic RTB buying channels like Facebook and Adx.
The comments made by a big brand spender, Kellog's, on Adexchanger this week that its relationship with a leading DSP helped it "lower eCPMs from a dollar to 48 cents over the course of a year" will certainly not have made publishers feel any more at ease about opening up their inventory to automated demand. Clearly the market needs to find a half-way house that finds the proper pricing for premium impressions in the market.
Details on the proposed "SSP" are light. But the idea is to make pan-European inventory available to demand partners across Europe in real-time. All major trading desks, independent buyers and DPSs will be integrated, and hefty floor prices are expected. The solution will have an integrated data management solution, which according to Publicitas will be provided by data partner, VisualDNA.
ExchangeWire caught up breifly with Chris Morgan, Head of Digital at Publicitas, after the announcement yesterday to discuss some of the details (full interview to follow next week):
Can you give some details on the vendor that will be powering the SSP (Sales Side Platform)?
CM: We will operate a white label SSP based on the best of breed SSP technology available in the market. The technology partner will be announced on the official launch date of the platform in Q4/2012.
Why are you launching this new initiative?

CM: Publicitas' positioning is naturally close to media owners. We are developing platform for premium media owners to better monetize their inventory - premium, data driven and RTB enabled inventory. Our toolset is to optimize the efficiency of our sell-side processes for premium media owners.
What partners will the new "SSP" be integrated with?
CM: Demand-Side we will be integrated with all the major DSPs. Our own network of sales office across the world in 21 countries will have their own DSP tools to access the platform along with their clients. On the data side we will cooperate with our data management partner Visual DNA. They have a natural affinity with the media owners we work with and the quality of their data is key to the success and a USP of our platform.
What European publishers are on the platform? Are all the available impressions pan-European?

CM: The Berlin launch event is the start of our publisher acquisition process. Our SSP will be pan-European with the global potential.
How many impressions will be available through the platform?
Publicitas works with the top tier news and magazine publishers in every major advertising market. Therefore, the potential inventory is enormous.
Ad ServerAdvertiserAgencyBrandingDisplayExchangeProgrammaticPublisherTradingTrading Desk