Zodiak Active's Marco Guglielmin Discusses the Italian Display Market and the Company's Publisher Trading Desk Proposition
by Ciaran O'Kane on 29th Jan 2013 in News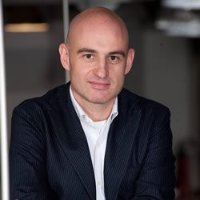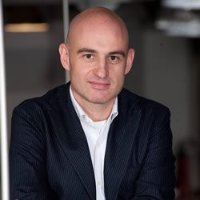 Italy is the biggest Southern European display market, now totalling 500 million euro - and growing - per year. We speak to Marco Guglielmin, Director A-Plus platform at Zodiak Media. Zodiak Media is a leading Publisher Trading Desk in the market, working with a number of Italy's top publishers. Here he discusses the growth of programmatic buying in Italy, and how Zodiak works with Italian publishers to trade in the space.
Let's get some overview on the market in Italy. How big is the display market and what are the dynamics?
The display market in Italy was worth around half a billion Euro in 2012 and it is mainly brand-led with agencies controlling marketing spend. When Zodiak first launched its publisher trading desk over 18 months ago, the scenario around display advertising was pretty consolidated: premium sales houses were able to sell directly just a portion of the available inventory, with a large amount of indirect sales served through external ad-networks/exchanges in a blind way.
We thought it made sense to cover the lack of transparency and premium liquidity within the display exchanges, positioning Zodiak as the leading premium publisher trading desk that supports high-quality sites for their automated selling process.
How are Italian publishers approaching programmatic buying?

In our strategy to support our publisher side partners we take care of their whole display indirect sales, being a single point of access to the automated ecosystem, pointing out the highest value from the different buying sources: RTB on top, but also managing, on behalf of our partners, any additional revenue stream - and programmatic buying is part of this process.
Where does Zodiak Active sit in the market? Can you give us a rundown on the proposition?
As mentioned before, we are an independent publisher trading desk licensing the most powerful, open and customisable advertising technology platform available, AppNexus. We are continuously building up on top of the AppNexus technology our own customised features to deliver an enriched user interface, optimisation tools, brand safety controls and programmatic buying/selling solutions.
We had a terrific increase over the last six months, five times more RTB revenue in just six months with an estimated 200% revenue boost in 2013
How does Zodiak work with Italian Publishers?  Are you a technology partner?  Any success stories you can tell about the market?
The mission of a publisher trading desk is to guarantee the best optimisation of indirect sales inventory, and that can only happen by being in full control of the selling process. We take care of the monetisation of every single impression of the publisher we represent, managing simultaneously in a competitive environment RTB demand, programmatic buying and direct long tail campaigns. On average, we manage two billion impressions per month. We are running an average fill rate from RTB of around 45% – which is definitely an impressive result for an emerging market such as Italy – and we have in place long term deals with preferred external buyers to cover the remaining 55% of available inventory.
So we are not only a technology partner, but also a gateway to the demand side.
How established are agency trading desks in the Italian market?  Is the demand coming coming from retargeters?

In the first half of 2012 most of the inventory demand came from international trading desks bidding for Global or pan-European campaigns, followed by independent trading desks led by small and medium agencies. As the market became more mature, we have seen larger agencies begin to invest in understanding the dynamics of RTB buying, establishing local trading desk operations. We now have direct relations in Italy with the main agency trading desks, most of them are increasing their value on the demand side by running more and more ad campaigns.
This shift reflects a more competitive space with increased brand quality demand. Retargeters were initially leading the buying side at the earlier stages, but now they only count for more than 10% of buys.
Is the Italian market similar to France in the way that independent players are appearing in the market?
The Italian market is similar to France, and we see and have proven there's room for independent players to play a role in both demand and sell side. Zodiak has been a pioneer on the publisher side with over two billion impressions a month, served transparently. We continue to help bring premium inventory into the automated environment.
We are also working with a number of top-tier premium Italian publishers looking to roll out private marketplaces over the next few months, like La Place Media and Audience Square did in France. We are seeing more Italian publishers going down this route.
DisplayEMEAProgrammaticPublisherTrading Desk