Top Danish Publishers Launch DPN Publisher Exchange To take On FBX and AdX In The Local Market
by Ciaran O'Kane on 18th Feb 2013 in News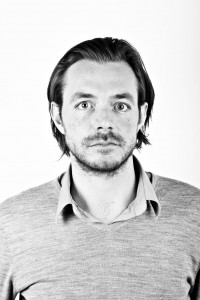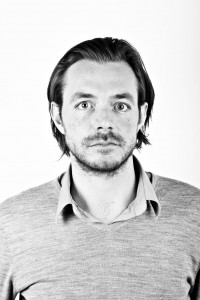 The trend of local publishers banding together to offer scale and targeting to agency trading desks has been gathering pace. Already we have publishers building their own exchanges – powered by the likes of Rubicon, AppNexus and Improve Digital – in France, Germany and the Netherlands. The growing influence of FBX and AdX across Europe is forcing publishers to address the shift of agency budget to programmatic buying. Now a number of the biggest premium publishers in the Danish market have agreed to launch a publisher exchange. ExchangeWire spoke to Martin Jensen, Head of Danish Publisher Network, to discuss the partnership with Rubicon Project, and what the DPN will mean for the local market.
Can you give some overview on this new Danish Network?  What publishers are involved – and what kind of volumes will be made available in the initial stages to RTB?

Dansk Udgivernetværk or the Danish Publisher Network (DPN) in its first phase represents the alliance of Politiken, Jyllands Posten, and Ekstra Bladet coming together to offer their online inventory and audience data to agency trading desks through RTB – representing a combined reach of 45% of the population. The ambition is to bring together all major publishers in the market to be able to offer advertisers advanced and unique 1st party audience data as well as great reach within a premium and brand safe environment.
What kind of benefits will Danish publishers see from this type of strategy?

The move comes as publishers in the region have seen increasing demand for inventory via RTB, so we hope it will enable partners to improve efficiencies for buyers and maximise yields.
In the RTB world, the buy side is making deals on a very large scale on countless sites across the web and tend to focus very narrowly on clicks and conversions. One of the dangers this creates for big publisher brands like the ones represented through DPN is the difficulty in making their USP's visible in regard to premium context and brand safety. Only by grouping together will it be possible to get a strong voice and actually create a demand in the market for this kind of context to make sure that the new RTB paradigm doesn't lead to an undifferentiated valuation of junk and premium advertising environments.
Scale is another important factor. With the scale we are now offering to buyers in the region, combined with the data we will be able to leverage safely through private marketplaces, it will enable us to reach the size and scale of competitors like Facebook and Google as well as big adnetworks to ensure we see our proper proportion of agency media plans.
What is the core value proposition to buyers? How is the Danish buy side reacting to this move?

Very positively – the buy side wants access to brand safe environments and this hasn't been available on this scale in the Danish RTB market previously. There's also a unique opportunity here for us to work with both direct response and brand advertisers in a programmatic fashion. From an operational and efficiency standpoint there are also great advantages in grouping together like this both for the buy side as well as the sell side.
What is the upside of this move for the buy side, versus them executing individual private marketplaces for instance?

In two words – scale and quality. Given the size of our market, individual private marketplaces aren't very practical.
Has the growing influence of Google Adx and Facebook in the Danish display market motivated you to make this move?

It was definitively an important consideration for us – especially with FBX , and Google's dominance of the market.
Why decide to partner rather than build?  What are the advantages of partnering versus a customised build?

Infrastructure investments are huge – which is why you don't see many SSPs. We wanted to work with a consultative partner which develops tech only with the publisher side in mind, one that would support and advise us along the way. We've also seen the success of La Place Media and have adapted their model to work for publishers in the Danish market.
Will first party data be the main advantage for the new Danish Network when competing with the likes of Facebook and Google for demand?  

Making first party data segments available is important to reaching parity.  The Danish market is special in having a very big part – up to around 30% according to the official numbers from Gemius – of the browsers blocking 3rd party cookies, which means that 1st party audience data is even more valuable here than in other markets.
However, the premium nature of our inventory is what creates the advantage. We are hearing the success that private marketplaces, combined with first party publisher data, starting to drive deals with CPMs approaching those of direct deals. We will definitely capitalise on this trend.