Insiders tip the German programmmatic market to double in 2014
by Ronan Shields on 19th Dec 2013 in News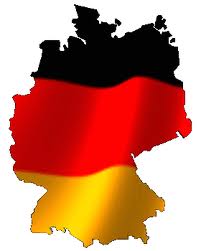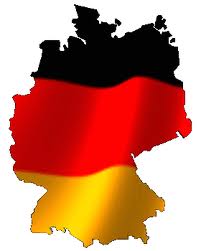 AppNexus' deal with UIM (United Internet Media) will see the pair build a private marketplace letting advertisers bid on inventory on websites such as GMX and WEB.DE, in a move that could see the German programmatic ad market double in 2014.
The collaboration is currently being tested and will kick off in earnest in January 2014. This will offer advertisers both premium transparent media buys, as well as more scalable blind purchases across UIM's audience of 30 million unique users in real time.
The dynamics of the German market had formerly resulted in a certain resistance to programmatic media trading, with publishers there eager to maintain firm control of their inventory prices, according to market sources.
One source commented told ExchangeWire publishers there had previously been of the opinion that they would rather leave 'distressed' inventory left unsold than offload it at a discount price, as this could potentially undermine their asking price in future sales negotiations.
But brands and media agencies are under more pressure than ever before to extract the most value possible out of their media budgets, and increasing numbers of them see programmatic trading of online media as offering them the possibility to more intelligently scale their campaigns.
Nigel Gilbert, AppNexus' VP of sales for EMEA, told ExchangeWire: "As agencies move more and more of their budgets through their trading desks, they [publishers] have to be connected to them."
In a press release announcing the deal, UIM CEO Rasmus Glese also appears to acknowledge this trend, adding that publishers who embrace it also stand to benefit.
He said: "Real time [or programmatic] advertising offers us an excellent way to streamline our media logistics. What's more, the delivery intelligence from AppNexus will further optimise our inventory allocation for major clients and agencies as well as our own yield management system."
The partnership between UIM and AppNexus is also billed as a watershed moment in the German media market, as the publisher's scale is such that it could easily double the number of online ads served programmatically in the next 12 months.
Industry sources approached by ExchangeWire claim 6% of display ads in Germany are traded via automated technology, but the programmatic partnership struck by AppNexus is likely to see this number hit double figures in 2014.
Furthermore, the AppNexus and UIM partnership could scale further in Germany according to sources. Industry insiders are tipping that German 'publisher alliance' over programmatic media trading – similar La Place in France – is potentially in the offing.
Analyst house IDC forecasts programmatic trading will account for 20% of the on online display ad market in Germany by 2015, it further predicts that programmatic trading's share of the Western European display ad market will grow from 5% in 2012 to 23% in 2017.
The analyst house claims the Western European display ad market will be worth $3.3bn in 2017, meaning the programmatic industry's $759m in that time.
Ad ServerAdvertiserAgencyDACHDigital MarketingExchangeMedia SpendPerformanceProgrammaticPublisherTargetingTradingTrading Desk