Why Mobile Video Advertising is VAST-ly Below its Potential
by Ronan Shields on 24th Nov 2014 in News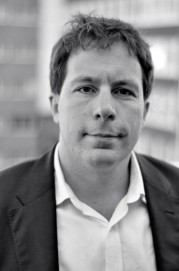 Stephen Upstone, LoopMe Media, CEO, discusses potential methods to stimulate the mobile video advertising sector, and calls for a more widespread adoption of technology standards. 
Mobile Video Programmatic Advertising
The IAB's latest ad spend estimates £64m will be spent on mobile video in H1 2014, in the UK. We think that a chunk of this spend – programmatic mobile video, excluding Facebook and Google  – is much smaller than it could be, because the VAST standard has experienced slow adoption. Remove this bottleneck and mobile video ad spend could experience massive, rapid growth.
So, how much potential is being held back? While we'd like to share some numbers with a high level of confidence, the IAB/PWC study doesn't break down the mobile spend figures. Indeed, the IAB says that it includes estimates, for example of the Facebook components, and we all know that reliable figures regarding ad spend are not in the public domain.
This is why we put our collective heads together, and came up with our own estimates, based on experience, data and intuition, of how that £64m breaks down – and, theoretically, could build back up.
Breaking it down
Let's start with the behemoths of digital advertising, Google and Facebook. Between them, they have a huge share of the global digital advertising market. Assume that, as per recent AdAge figures, this is around 47% share of ad spend for Google/YouTube, and 22% for Facebook, and that these figures correspond to their relative dominance in mobile video in the UK.
This would mean that Google and Facebook account for around £30m and £14m of the IAB's £64m respectively: an impressive 69% from the two dominant industry players.
The next large block of spend goes to non-programmatic buys. Here we include direct buys on premium publications, incentivised buys (for example AdColony and Vungle), desktop-to-mobile buys (such as YuMe), and ad networks such as Millennial Media.
Our take is that non-programmatic accounts for a low double-digit percentage of the £64m. Let's say around 25%, which yields £16m. All of which leaves, for programmatic buying of mobile video (including both desktop-to-mobile and mobile only Demand-Side Platform buys), just £4m of the original £64m IAB figure. Where's the potential for improvement here?
Working it out
When we look at programmatic mobile inventory from ad exchanges, we see that on average, only around 10% is VAST-enabled – that is, equipped with the infrastructure necessary to support mobile video ads. In other words, this £4m figure, that we believe is being spent on programmatically traded mobile video ad space, could be buying from a pool of just 10% of the total potential available ad inventory.
So why is this figure so low? When we look at the standards that video depends on, VAST and MRAID, we see two contrasting stories.
VAST has certainly helped with the adoption of mobile video ad take-up, specifically for direct buys on large publishers. By specifying a standard way for video players and ad servers to communicate, it has made mobile video ad delivery as simple as issuing an ad tag. It has also provided useful reporting features, going beyond impressions and clicks to provide insight into who started watching an ad, and how far they got through it. This then becomes a measurement of engagement, an extremely powerful metric in the hands of marketeers.
At the time of MRAID's launch, there was no viable rich media alternative. This is why companies such as Celtra and Medialets effectively championed MRAID through their rich media specialisation. The early adopters pushed MRAID mightily, and now it's a commonly supported format. This doesn't seem to have happened with VAST.
This is why, when we look at inventory availability on exchanges, we see a mirror image of MRAID support compared to VAST: that is, 90% of inventory supports MRAID compared to 10% of VAST. Perhaps it's just a question of time before VAST receives the same kind of boost. It may simply be at a different point in the adoption curve.
But in the meantime, advertisers and publishers alike should consider adopting HTML5 to complement VAST. Publishers and developers can simply plug in and play without the onerous requirements of SDKs, which is what open standards such as HTML5 are for, and have been for quite some time. Advertisers can rest assured that their ads will actually play.
Moreover, HTML5 enables video and rich media in any full-screen interstitial ad space, via most exchanges, and opens the door to huge audience sizes, certainly comparable to TV if not exceeding it. And, with the vast majority of global smartphones now supporting HTML5, there's already an installed user base.
Building it up
So here's the rub: if the 10% ceiling imposed by lack of VAST support were removed, by supporting VAST plus HTML5, and all UK mobile inventory traded programmatically could show video, then the £4m figure would increase ten-fold to become £40m, and the £64m top-level IAB figure would punch through the £100m barrier.
There's the bottleneck. VAST, while an effective standard, is holding back mobile video advertising from exploding. Google, Facebook and non-programmatic are going to continue with their steady growth, and certainly Google and Facebook won't be challenged any time soon. But within programmatic, there is potential for a step-change, and that potential lies in HTML5 (for now).
TagsAd ServerAdvertiserMartechMedia SpendMobileVideo