Numbers Don't Lie: Marketers are Gaining Significant Expertise in Programmatic Advertising
by Ronan Shields on 4th Dec 2014 in News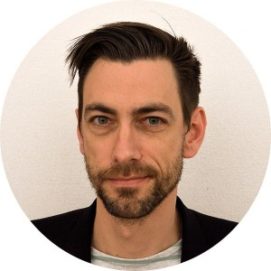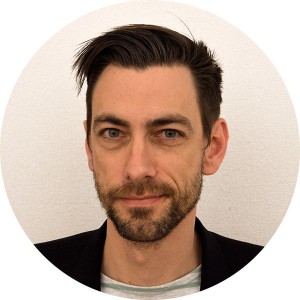 For three years now, Adform has collected data on programmatic trading, and at the end of each quarter, examined it to assess the progress being made by the various players. Martin Stockfleth Larsen, AdForm, CMO, explains how in this last quarter it became apparent that marketers and agencies are getting really good at programmatic advertising.
Strong performance metrics
Even the most cursory glance at the numbers proves the point. The hope of every ad campaign is to prompt consumers to respond to the marketer's message. Although we hear and read a lot about consumers learning to ignore digital advertising, the metrics tell a different story. Across Europe, the programmatic click-through rate (CTR) jumped 30% from 3Q13 to 3Q14.
What's driving its upward trajectory? More marketers are opting to reach consumers in the channels and on the devices where they're most likely to respond. For instance, CTR is highest on tablets, followed by mobile phones and desktops; and the CTR for rich-media banners is 222% higher than it is for standard ones. In other words, marketers are selecting the ad formats and channels that deliver the strongest performance, and in the process, bringing up the overall programmatic CTR rate in Europe.
If you're one of those pundits who holds little respect for clicks, take note that the programmatic engagement rate is growing even faster. Since 3Q13, the engagement rate across Europe jumped 34%, with much of that increase driven by the rich-media and in-stream video banners marketers are favouring these days. These high-impact formats deliver an engagement rate that exceeds standard display ads by 158%. More impressive still: conversion rates are 100% better.
However, it's the cost-per-click (CPC) that really illustrates the marketer's increasing sophistication when it comes to programmatic advertising. Across Europe, the CPC declined by 7%, even as CPMs for inventory increased by 21% — a clear indication that buyers are getting super smart about campaign execution and optimisation. By opting to focus on higher quality inventory (i.e. premium inventory offered publishers who go to great lengths to combat fraud and to increase viewability), rich-media ad formats, and targeting consumers on their most-used devices, marketers have learned how to drive both strong campaign performance and ROI.
The year of the tablet
Tablet sales are booming. In 2013, consumers snapped up some 207 million devices; and The Gartner Group expects that by the end of 2014, tablet sales will top 321 million units.
Marketers find tablets irresistible, and it's easy to see why. To begin, the larger screen size means they can target consumers with high-impact ads, and as we've seen, they can count on getting lots of interactions. The tablet's value is more than just great CTR and engagement rates though; these are high-end devices that consumers really like to use and, when they do use them, they tend to give them their full attention. It's also the favoured after-hours device – used when consumers have the most time to consider new products and services without feeling rushed.
It comes as no surprise, then, that programmatic spending on tablets shot up 591% from 3Q13 to 3Q14. Or that marketers are willing to pay 93% more for impressions targeting consumers on tablets than they are for inventory destined for desktops. Moreover, competition for programmatic tablet inventory is heating up, as evidenced by the escalating CPMs, which jumped 95% from 3Q13 to 3Q14. The costs are higher, but then so are the rewards.
Good news for publishers too
For any market to function properly, all players must see tangible benefits, and the programmatic market is no exception. Fortunately, we see smart publishers continue to reap great rewards. I've already mentioned the 21% increase in overall programmatic CPMs over the past year, which is good news. However, the publishers who are really doing well are those who are availing themselves of the marketer's demand for premium services. For instance, during 3Q14, CPMs in private marketplaces were 4x higher than those seen in the open auctions. That's in addition to the substantial premiums they earn for their rich-media, in-stream video, tablet and, to a lesser extent, mobile inventory.
Going forward, I expect we'll see even better campaign results as more rich-media and video inventory is offered, as spending via private marketplaces increases, and as a greater percentage of consumers carry tablets.
A full version of the most recent AdForm quarterly report can be downloaded clicking on this link