Making Sense of Measurement
by Ronan Shields on 27th Jan 2015 in News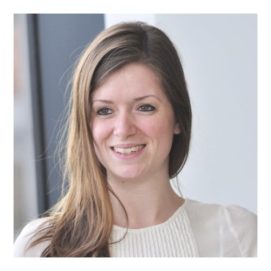 Celina Burnett, partner at WPP agency Ohal, and the latest ExchangeWire columnist, explains how a holistic approach to measurement is crucial to bringing analytics to the heart of marketing.
Marketers are investing more in data and analytics than ever before to make sense of an increasingly complex multi-channel world and to draw insight from the huge volumes of data associated with digital customer journeys.
This investment has led many marketers to increasingly consider the following:
Scrutinise different measurement approaches used by the organisation and those emerging in the market
Seek a more holistic approach to measurement, bringing together their understanding of online and offline marketing effectiveness to get to a single source of truth
Achieving this holistic view requires the bringing together of different types of measurement techniques, and for many marketers this requires a fundamental shift to their practice. Many organisations are increasingly using specialist agencies to deliver against their business and marketing plans, which requires collaboration in terms of data, analytics and results.
Weighing up the value of data and media
So, how can marketers go about this?
The first step in developing any measurement framework is to outline the objectives of the analysis and ensure that the insight can used within the business to inform decisions. This provides the foundations to best evaluate which measurement methodologies and data points will help you get to this insight.
The challenge many marketers are facing is that there are multiple methodologies, continually evolving, and that online and offline measurement are often carried out in silo delivering conflicting results.
For example, many organisations will use digital attribution techniques, such as last click attribution, to analyse online path to purchase. These techniques will give very granular and tactical insight as to customer behaviour online, but will not take into account any external or offline influencing factors. In addition, they will use statistical techniques such as marketing mix modelling to measure the impact of above-the-line media channels and other drivers (for example weather and economic factors) on sales, delivering more strategic insight.
Re-evaluating 'the funnel' 
The most effective methodologies to use will depend on the business context and objectives, but as an industry there has been a shift towards more sophisticated techniques that are better able to take into account the roles of different marketing channels across the purchase funnel.
The move away from last click attribution, where 100% of the online conversion value is attributed to the last click, demonstrates this. Many brands still use last click attribution, but some are progressing to using different rules-based attribution techniques in combination (for example, last click alongside linear attribution where all the stages are attributed equal importance) or to using algorithmic attribution, where statistical models are used to analyse and weigh the contribution of different touch points to the purchase.
One of the reasons the industry is moving away from last click is that it doesn't answer the all-important questions. It makes sense that search is a critical player at the end of the purchase funnel, but what about the role of mobile or social media? These can both be greatly under-valued by last click and would be better understood using algorithmic attribution and/or marketing mix modelling. In fact, recent studies have been able to verify the role of social media earlier in the purchase funnel, by driving awareness and consideration.
A holistic view
Using a combination of more advanced digital attribution and marketing mix modelling techniques can help marketers get to the answers they are seeking around marketing effectiveness in a multi-channel world, and with that bring a more holistic view of how their marketing is working. But we should all be quite humble about what can be achieved through any single methodology alone and cautious about how we interpret results from disparate sources and techniques.
Finding the right skill sets, internal and external, and having collaborative partnerships in place between external agencies is as crucial to generating this valuable insight as identifying the right dataset and methodologies. This is not always easy.
Skill sets required are rapidly changing as the market evolves causing marketers to turn to specialist agencies for support. This challenges the existing internal and agency structures and places even greater importance on having close and collaborative relationships with and between partner agencies, working as a single team to bring the organisation a single source of truth on which to base their decisions.
Follow Celina Burnett on Twitter