Now That We're 'All Programmatic', Which Model Should We Choose?
by Ronan Shields on 19th Mar 2015 in News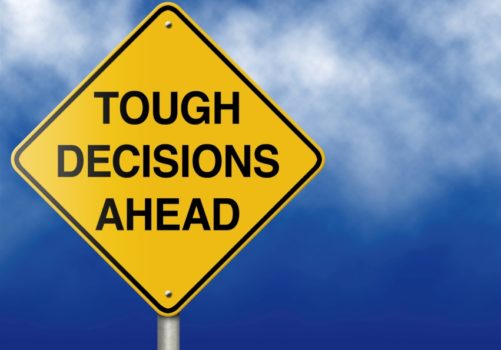 eBay Advertising has announced the creation of a 'channel agnostic' agency sales team offering increased scope for automated media buying following lessons learned during its 'Programmatic Only Week'. This comes just a day after AppNexus revealed it bought Yieldex to facilitate the rise of programmatic direct.

The online retail giant's advertising arm today (19 March) announced plans to change the focus of its agency sales team offering media buyers a more flexible way to purchase its inventory, and will be headed up by Rob Bassett, eBay Advertising, sales director, with third-party sales house Ad2One also supporting the organisation when it comes to advertisers that want to book ad space via more manual means.
All of these decisions were taken post the eBay Advertising pilot programme 'Programmatic Only Week' (where it would only sell media space using programmatic means) between 16 February and 22 February, with more than 1 billion ad impressions purchased on its UK site using ad tech during the period.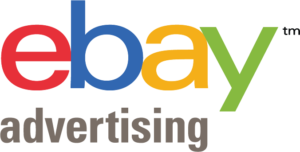 EBay has not publicly disclosed what effect this has had on its advertising yield during the period, but ExchangeWire sources assert the subsequent decision to restructure its sales operations would indicate that it sees a cost benefit to the increased focus on trading media using programmatic technology.
Speaking earlier with ExchangeWire about the feedback from 'Programmatic Only Week', Phoung Nguyen, eBay Advertising, director, (pictured below, left) explained the initiative was an attempt to crack residual resistance to programmatic media trading.
In a press release detailing the changes, he said: "'Programmatic Only Week' has been a major catalyst of change for us. It proved that the industry is ready and willing to embrace programmatic trading, and highlighted where our industry partners need to invest to make the jump."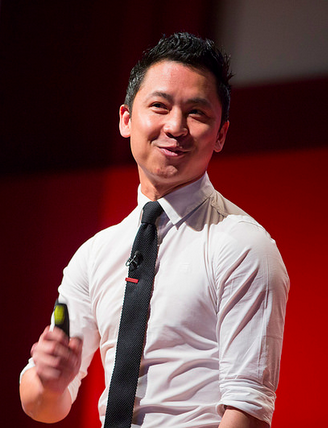 Nguyen continued: "Feedback from our agencies was that there is a creative application for programmatic technology but the industry is too confused at present. The industry needs to create a simpler system that utilises programmatic technology so it can be used as creatively as possible."
Advertisers including infant food brand, HiPP Organic, independent digital agency, Essence, plus Publicis Groupe's programmatic consultative layer, Vivaki were among those to take part in the week-long trial - with the three claiming their participation in eBay Advertising's 'Programmatic Only Week' was due to their belief that programmatic is the future of the industry.
Nicola Tatum, HiPP Organic Milks, senior product manager, said: "Our campaign over the course of eBay's Programmatic Only Week allowed us to harness the sort of targeting we would only usually get on a direct booking, the system was smoother and overall we found the experience positive in highlighting where we could be benefitting from programmatic in future."
Danny Hopwood, Vivaki, head of platform, EMEA, (pictured below, right) added that eBay Advertising and Publicis Groupe are "on the same journey" when it comes to preparing for the increased prominence that ad tech will take in day-to-day media campaigns, and that he was: "surprised that more publishers are not doing the same."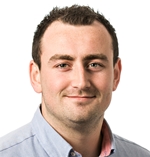 He added: "We recently announced plans to move our programmatic service expertise into the agencies, closer to the strategic planning process and closer to clients. It's great to see eBay Advertising also supporting the development of programmatic advertising.
"This sort of pilot is exactly what the industry needs and it's great for us that eBay Advertising took the leap of faith to accelerate change. Specifically, it showcased how programmatic reserve can help guarantee delivery against highly targeted inventory."
He went on to say how the eBay Advertising environment differs from those of traditional publishers, as the mindset of someone researching a product on a specialist magazine website is likely to be much different from someone proactively bidding on an item in a marketplace. For this reason, the "retail and intent data", at eBay Advertising's disposal is of key interest to advertisers.
He went on to add: "Targeting against a contextually relevant environment and an audience who has shown recent interaction with the type of products being advertised contributes to an increase in performance."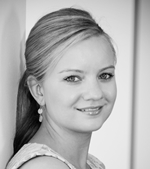 Also commenting on the development, Rebecca Muir, ExchangeWire, head of research and analysis, (pictured left) said eBay's 'Programmatic Only Week' demonstrated that advertisers and publishers are both willing to embrace the opportunity presented by the programmatic trading, since it offers brands the ability to partake in niche targeting.
She added: "What the exercise has proved is that advertisers will happily buy online ads programmatically when certain assurances are in place, such as the publisher meeting brand safety. All too often open exchanges are polluted with low quality ad impressions, and by going it alone, eBay has avoided this issue.
"However, not all publishers have equivalent resources to set up alone and avoid open exchanges so there is still a significant place for open exchanges and the technology and human resource which polices them."
Anna Stoyanova, Essence, programmatic director, said initiatives such as 'Programmatic Only Week' will lead to greater understanding of the processes of programmatic media trading across the industry and ultimately lead to a more simple and efficient way of advertising.
What's the best trading model?
EBay Advertising currently offers programmatic advertising via both private and open exchanges, speaking earlier with ExchangeWire about the week-long experiment Nguyen said the it helped iron out some of the choices facing the industry, such as whether to: "To RTB, or not to RTB?"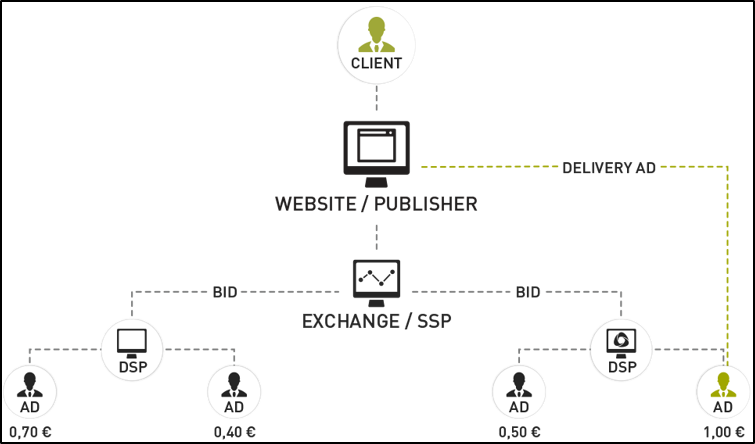 Nguyen was referring on the decision facing advertisers and media owners, as to whether or not they should trade media in a real-time bidding (RTB) environment – where pricing/yield is more dynamic, or less predictable – or if 'programmatic guaranteed' – where ad space is traded using programmatic technologies at a pre-agreed price – is more viable?
Also commenting on the same dilemma was 'Programmatic Only Week' participant Essence's Stoyanova, she added: "eBay's 'Programmatic-Only Week' focused on buying through auction. During the week we saw a massive increase in supply relevant to demand, but we haven't seen a devaluation of the inventory, which is really encouraging for publishers and brands.
"With eBay focussing solely on auctions, this led to the greatest possible pressure testing of a pure RTB environment. In the future, it would be good to test a more realistic scenario that includes preferred and guaranteed deals as well as open exchange and [private market places] PMPs."
Nguyen added: "Our experiences have shown us there's a great appetite for programmatic guaranteed, but from a technology point of view, there's still a bit of work to be done. For instance, we could have been a bit more ready to implement it at scale, but I don't think we're too far away. However, what this has been is a good catalyst to get things moving."
Of course, the announcement of eBay Advertising's reorganisation – and exploration of how the RTB and programmatic direct models can coexist within a single offering – comes the same week as ad tech firm AppNexus announced it is to buy programmatic direct specialist Yieldex, in a deal reported to be worth $100m.
The integration of Yieldex into the AppNexus platform supports the ad tech company's vision of offering an integrated, full-stack publisher solution – this deal comes just five months after AppNexus bought Open AdStream (OAS) from WPP – and also positions the company to create a comprehensive open marketplace for the direct, programmatic sale of online inventory (see video below).
AppNexus claims programmatic direct is a growing share of online advertising – be that through automated guarantees, private marketplaces, or preferred deals – citing research from eMarketer asserting that such deals will account for 42% of the $20bn US programmatic advertising market next year (see chart).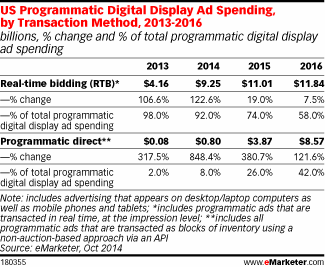 Speaking with ExchangeWire, Nigel Gilbert, AppNexus, VP strategic development, further forecast that in total, over two-thirds of display ads will be sold by programmatic direct within two years; and that it is increasingly important for publishers to have an alternative to Google when it comes to ad tech (given that its interests are conflicted, as it also sells media).
This belief in the ascension of programmatic direct was further vindicated by Rubicon Project's dual purchase of iSocket and Shiny Ads for a reputed $30m, as it seeks to offer advertisers and publishers an alternative to RTB-based trading environments.
See the AppNexus graphic below to see its further forecasts for the programmatic direct sector.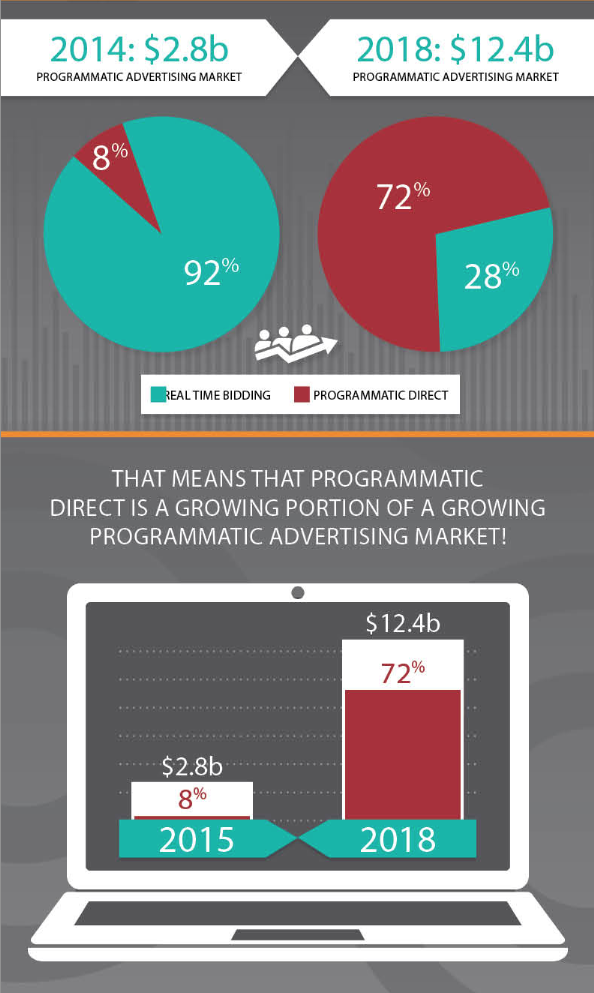 AdvertiserDataDigital MarketingDisplayEMEAExchangeMartechMedia SpendPublisherSaaSTargetingTrading