Magic vs Logic: Using Data to Fuel Creativity
by Ronan Shields on 30th Apr 2015 in News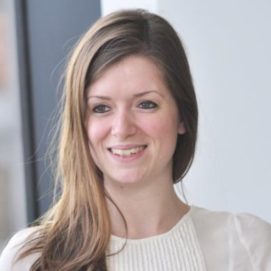 WPP consultancy, Gain Theory, launched this month to help marketing and insight professionals with the challenges they are increasingly facing with data and technology. Gain Theory Partner and ExchangeWire contributor, Celina Burnett, explains more about the launch and what this means for industry.

The marketing landscape, and the role of the CMO, is changing. Marketing is no longer solely for the creatives: the proliferation of channels and the ever more complex customer journey have put data and technology at the centre of the marketing function. Increasing volumes of data are being generated, in real time and from disparate sources; and a raft of new technology platforms and vendors are entering the market to offer support in this new data-driven world. Marketers are facing the challenge of how to effectively harness the data and technology available to bring together a unified view of business performance and inform their decisions.
This requires new skills, new thinking, and a new approach.
Gain Theory, an independent consultancy, was born out of the need to address these challenges with an offering that fuses data, technology, and customer insight capabilities. Uniquely, Gain Theory has access to the data and technology solutions that sit across the vast WPP network of agencies – including Kantar and KBM Group, for example – and through WPP Data Alliance's close partnerships with third parties, such as Facebook. Despite the high-tech, complex and jargon-filled nature of the challenges posed by the marketplace, the consultancy has proven experience in delivering solutions that work in practice and are realistic, but are also easy to understand by stakeholders.
So, what does this mean for industry?
The move reflects four major industry trends and sources of frustration for organisations, which are affecting their ability to successfully grow their businesses:
1. Difficulty making sense of data

Marketers feel swamped by the sheer volume of data and technology solutions in the marketplace. As the volume of data is growing, so too is the importance placed on data and analytics by organisations to drive decisions. Marketers need support in understanding what data to collect, how to effectively manage the data in order to query and extract it, and how to analyse the data, drawing easy to action insight which can inform decision-making. Having a partner with access to a range of different external data sources, with the expertise and infrastructure in place to bring these together to manage them effectively, is increasingly valuable to organisations.
2. Jargon overload

The world of marketing and technology has become overloaded with terminology and jargon. These latest industry acronyms are matched with an increasing number of technology vendors offering new platforms and solutions – terms such as DMP, DSP and RTB now sit alongside CRM, WCM, DAM, MRM, SaaS, and DaaS. Marketers are struggling to cut through the jargon to understand what the options are, what they need and why. An independent advisor with a deep understanding of marketing and media investment will be able to provide the support required to understand and define requirements, as well as implement the technology.
3. Multiple answers to a single business question

Organisations are working with an ever increasing number of partners to tackle specialist subjects from social media analytics to programmatic trading. This has meant an ever expanding set of answers to a single business question. Reconciling different strands of marketing effectiveness measurement, from brand tracking and market mix modelling through to real-time datasets, to get to single source of truth which can inform decisions, is increasingly difficult. Partners need to take a more collaborative approach, working in partnership with each other and with the client to understand the bigger picture and deliver clear and consistent recommendations.
4. The need for faster, smarter, predictive insight

Insight needs to be aligned with decision-making. Access to volumes of real-time data can overwhelm organisations and decision-makers and can often be at odds with the need for insight that drives business decisions. Organisations are now looking at how they can distil the data and insight and receive it in-time for decisions, albeit not always real-time. As marketers look to use insight to drive their business forward, they are also shifting their focus from reporting on historic data or concentrating on the here and now of real-time data, towards predictive insight. A partner that is able to respond to real-time requirements through appropriate data infrastructure, analytics techniques and data visualisation, balanced with a strategic and forward looking focus, will be able to deliver the greatest business results.
These four pain points are driving a shift in how clients and agencies interact and the services which are in demand, making partnerships with a consultancy such as Gain Theory a compelling option. The business is already serving clients including Diageo, Unilever and Hotels.com, demonstrating the shift in the marketing landscape and the demand for a trusted advisor that can help bring together magic and logic to drive business growth.
Burnett leads Gain Theory's digital and social media practice. She has spent nine years working with major brands including Sony Pictures, the BBC and the London 2012 Organising Committee (LOCOG). Follow her on Twitter: @celinacburnett
TagsAdvertiserAgencyattributionBrandingCreativeCross-ChannelDataDigital MarketingMartechMeasurement