Ad Tech in Cannes; Rubicon's Mobile Landmark
by Romany Reagan on 26th Jun 2015 in News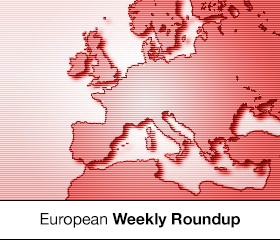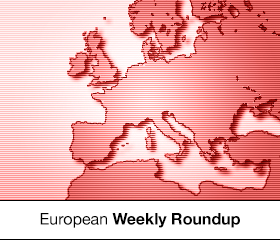 In this edition of Exchangewire's Weekly European Roundup: Ad tech at Cannes; Rubicon announces mobile landmark; Jelli receives $21m cash injection; Authorities update fraud guidelines.
Ad tech at Cannes, but creativity still reigns supreme
The largest conference in the advertising industry was hosted in Cannes this week for the Cannes Lions Festival of Creativity, where the ad tech sector was also out in force, both in terms of sponsorship and headcount.
Here, the glamour gets turned 'up to 11', as celebrities such as Kim Kardashian are wheeled out to talk about branding. This year's event had been mooted as 'the year ad tech took over', but the line-up of the speakers on the main stage demonstrates that the creatives are still firmly in charge here.
While it's true that senior level execs from the ad tech world are here – and no doubt cutting some major deals with brands and media buyers on luxury yachts or hotel suites – the main emphasis of the show's agenda is still about 'the big idea', the 'power of celebrity', at its core.
However, this is not to say ad tech companies have no place at this event. In the below TraderTalk TV special, Terence Kawaja, Luma Partners, CEO, explains why ad tech should be at the show.
Also during the week, ExchangeWire caught up with Ron Amram, Heineken, senior director of media, to discuss how he sees data being increasingly ingrained in the creative process.
Rubicon Project announces mobile landmark
Rubicon Project used Cannes Lions to reveal that 20% of its revenues are derived from mobile media buys, a growth rate of over 13,000% in the last 24 months, according to the company.
Rubicon claims the change is the result of a two­-year initiative to managed revenue attributable to its mobile offering a more significant part of its total revenue. Plus, it also expects this revenue source to to surpass $200 million for 2015.
"In less than two years, Rubicon Project has become one of the largest independent advertising automation solutions for mobile and a clear leader in important categories such as RTB and emerging areas such as mobile native," said Gregory Raifman, president, Rubicon Project.
Rubicon recently appointed mobile specialist and publishing veteran Steve Wing, VP for mobile and marketplace, to oversee the strategy, planning, product requirements and business development for all its mobile and Guaranteed Orders products outside North America.
Jelli scores $21m funding round
Programmatic audio advertising firm Jelli this week unveiled a $21 million Series B funding round, bringing its total amount of funding to $37.6m, to further its attempts to make traditional audio media buying underpinned by programmatic technologies.
The series B funding round was led by Relay Ventures, Intel Capital, First Round Capital, iHeartMedia and Universal Music Group, the proceeds of which will be used to further two major partnerships it announced earlier this year.
These are namely: ExpressWay from Katz ­­– an industry-wide audio ad exchange; plus a private audio exchange partnership with iHeartMedia, both of which are centred in the USA.
JICWEBS publishes best practices guidelines to tackle online ad fraud
The UK's Joint Industry Committee for Web Standards (JICWEBS) – a joint initiative for trade bodies representing advertisers, media agencies and publishers – recently announced the next stage in its bid to minimise online ad fraud with the publication of a report outlining the best practices to reduce the risk of exposure to fraud.
"Publishing these good practice principles – agreed through cross-industry collaboration – is a first, and big, step in reducing the risk of online ad fraud," said JICWEBS' Chairman Richard Foan. "We aim to follow this with more information about the various types of fraud, as well as reviewing companies that claim to apply the principles with the clear aim of promoting best-practice for all."
Companies meeting these industry-agreed standards will receive the JICWEBS seal confirming their processes to further reduce the risk of fraudulent ads being served. This is anticipated to happen in the second half of 2015.
Daniel Creed, marketing strategy & planning, Santander, said: "Tackling digital ad fraud is one of the most complex challenges currently facing advertisers. Gaining a better understanding of the issue is vital. So, JICWEBS' cross-industry Anti-Fraud Working Group helping educate and advise media buyers on best practices to minimise the risk of fraud impacting their campaigns, is well received."
The report can be downloaded here.