UK Ad Viewability Falls Below 50%; US Programmatic Spend Reaches Record $10.1bn
by Rebecca Muir on 23rd Jul 2015 in News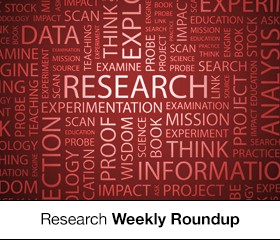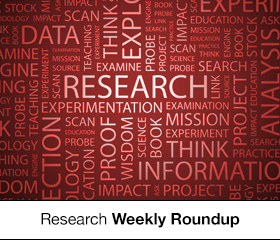 ExchangeWire Research's weekly roundup brings you up-to-date research findings from around the world, with additional insight provided by Rebecca Muir, ExchangeWire, head of research and analysis. In this week's edition: UK ad viewability falls below 50%; US programmatic spend reaches record $10.1bn; UK agencies see programmatic native as major opportunity; and majority of Brits want BBC license fee scrapped.
Ad viewability is declining in the UK
In the UK, online ad viewability fell to 49% in Q2 2015, a 7% decline from 2014, according to research by Meetrics. Viewability in the UK is lower than in Germany (64%) and France (62%) where programmatic is less dominant. Anant Joshi, Meetrics's director of international business, commented: "It's certainly less transparent than buying directly. There's also a big question mark about the quality of much of the inventory sold in this way and, clearly, that most of it never ends up being seen".
Almost half (45%) of display ads were bought programmatically in the UK, during 2014. The IAB predicts this will rise to 70-80% by 2018. An estimated £485m was spent on display ads that were never seen in the UK in 2014. Moving forward agencies and brands must demand increased accountability from vendors to ensure display ads meet the viewability standards set out by the IAB.
More than half of all display ads are bought programmatically
US programmatic ad spend reached $10.1bn in 2014, according to the IAB 'Programmatic Revenue Report 2014 Results'. Programmatic accounted for 52% ($19.6bn) of display related advertising in 2014, and 20% of total internet advertising revenue ($49.5bn).
The majority (70%) of US programmatic inventory is transacted through open auctions. Programmatic revenue from ad tech companies was higher than those from publishers (55% versus 45%). Display banner ads were the predominant programmatic format, accounting for 80% of revenues. It is predicted that spend will shift towards mobile and video.
The top 10 companies (inclusive of publishers and ad tech companies) accounted for 66% of programmatic revenue in 2014; with the top 25 accounting for three-quarters of programmatic revenue. The majority of programmatic revenue went to ad tech companies (55%), with 45% of revenue going to publishers.
UK agencies unanimously agree that programmatic native is a major opportunity
UK agency trading desks view programmatic native advertising as a major opportunity, according to Adyoulike's 'Agency Attitude to Native Advertising Survey'. Reduced costs and scalability are the main benefits of trading native programmatically. However, curating contextually relevant native content was cited as difficult, meaning that it may not be easy to achieve results at scale.
According to nearly two-thirds of UK agencies (64%), native addresses the creativity gap in mobile, with high engagement and improved user experience cited as its main benefits. It is predicted that a quarter (24%) of native ad spend this year will be on mobile. Francis Turner, managing director at Adyoulike commented: "Native is a highly creative medium that offers brands and publishers a way to deliver high-value content at scale. This is particularly true on mobile".
Majority of Brits want BBC license fee scrapped
Almost 60% of Brits want the BBC license feed scrapped, according to research by TubeMogul. Private advertising is seen as the best solution to funding the BBC by 60% of respondents, less than a quarter of consumers (24%) want to continue paying the license fee.
In the UK, the BBC secures nearly 50% of TV viewers, providing it with the potential to secure large advertising revenue. A third (33%) of consumers did not wish to see advertising on the BBC. Nick Reid, UK MD, TubeMogul commented: "It is impossible to estimate the revenue the BBC could make if they opened up their TV stations to advertising; but going by current ratings and viewing trends, guessing that they would take half of spend is a conservative possibility".
TagsAgencyDisplayExchangeExchangeWire ResearchNativePublisherTradingTrading DeskTVViewability