Appnexus Makes Microsoft Inventory 100% Programmatic; Advertisers Want 3rd-Party Verification
by Sonja Kroll on 27th Nov 2015 in News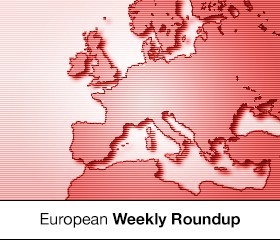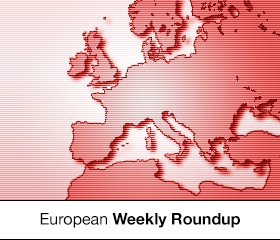 ExchangeWire rounds up some of the biggest stories in the European digital advertising space. In this week's edition: Appnexus enables Microsofts's programmatic inventory sale; Advertisers call for third-party verification of measurements; ABC certifies ad viewability measurement products; and Sizmek and Tapad partner up.
Appnexus helps Microsoft make inventory 100% programmatic
Appnexus and Microsoft are expanding their partnership. As part of Microsoft's restructuring of their online marketing arm, which has been part-sold to AOL, Microsoft is going 100% programmatic in key markets.
Since the beginning of October 2015, Microsoft has been using Appnexus' technology platform. As a consequence, IOs are on the way out and Microsoft's advertising sales are conducted exclusively via programmatic in ten European markets: Austria, Belgium, Switzerland, Denmark, Finland, Ireland, Netherlands, Norway, Portugal, and Sweden.
A decision which could point the way for the industry? "A leading publisher going 100% programmatic in key markets signifies that our entire industry has reached a programmatic tipping point", says Michael Rubenstein, president of AppNexus. "This is about evangelising the marriage of data-driven campaigns with high-quality inventory and audience building."
As part of the cooperation, Appnexus has formed a so-called Supply Evangelism Team, which is led by Danish industry veteran Ulrik Krag Morell and will help sell inventory on Microsoft property.
Advertisers want third-party verification
When it comes to verification of viewability numbers, advertisers overwhelmingly prefer measurements to be verified by an independent, third party. That is the result of a survey conducted by the Association of National Advertisers.
According to the study, 97% of the respondents believe that inventory should be measured by a third party. That is no surprise when considering that 90% of all respondents also stated a lack of confidence in the digital media owner's compliance with viewability standards.
The pressure on media owners could be mounting. The ANA survey found that 61% of respondents would shift their ad spend to other providers if they did not provide transparency in the shape of third-party measurement.
The study was conducted during the summer of 2015. Since then, industry giants Facebook, Google, and Twitter have already made tentative steps into third-party verification: Facebook have announced a limited partnership with Moat for the measurement of video ads, while Twitter is already cooperating with Moat on verification of video ads. Google has announced third-party viewability verification for YouTube through comScore, DoubleVerify, Integral Ad Science, and Moat.
ABC report on online ad viewability
The Audit Bureau of Circulation (ABC) might just step in where the ANA left off: The industry body for media measurement has just published its second industry report on online ad-viewability measurement products.
Six products were tested and certified for compliance with JICWEBS viewability principles: comScore, DMA Institute, DoubleVerify, Integral Ad Science, Meetrics, and Moat.
Setting benchmarks for product functionality, the ABC standards allow for counting viewable impressions.
"The industry benefits from an array of products which claim to measure viewability. This can lead to confusion due to the variation in what each product offers", says Jerry Wright, CEO, ABC. "In order to make an informed purchase decision, brands need to know if these products will do what they say they will. By vetting these products to industry-agreed principles, ABC is providing clarity and trust for the benefit of both brands and media agencies."
The ABC tested the measurement providers in four areas: Reporting on percentage of area viewable and time; reporting viewable impressions, including special cases; disclosure of what is measured; and measurement and asset render requirements. Effectively, the test required the products to take time measurements every 100 milliseconds and the ability to measure both standard and larger formats for at least 50% or 30% in-view (respectively) for at least one continuous second.
Strategic partnership for Sizmek and Tapad
Following an earlier partnership with Screen6, ad tech provider Sizmek is integrating Tapad's cross-device solution in its own platform MDX, benefitting Sizmek's advertisers for campaign targeting on all digital devices.
"Increasing audience fragmentation has made it more difficult to effectively deliver the right message across multiple devices in a way that's relevant to a specific user," explains Alex White, vice president of product strategy at Sizmek.
To that end, Sizmek is using Tapad's 'Device Graph', detecting cross-device users, enhancing campaign targeting, and, ultimately, expanding its own cross-device reach in North America and EMEA.
TagsAdvertiserDigital MarketingEMEAProgrammaticViewability