Internet Marketing Remains a Safe Bet During Economic Uncertainty
by Rebecca Muir on 15th Jan 2016 in News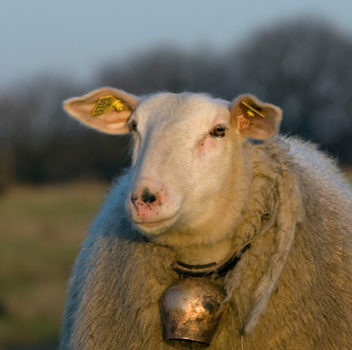 Released yesterday (14, January), the Q4 2015 IPA Bellwether Report showed that UK marketing budgets went up marginally in Q4 2015. Despite this marginal increase, growth has now been sustained for 13 successive quarters, and marketers' budget plans for 2016/2017 are positive. ExchangeWire spoke exclusively to Bill Muller, CMO, Visual IQ; Ben Walmsley, regional VP of Northern Europe at Sizmek; Ben Mannheim, head of account management EU at Ensighten; Niel Bornman, global chief product officer at iProspect; and Nick Moutter, CEO & co-founder of Admedo to get their interpretation of the Bellwether findings and their thoughts on what's in store in 2016.
Report Highlights
– Smallest upward revision (+0.5%, down from +4.4% in Q3 2015) to overall marketing budgets for nearly three years
– Internet saw the greatest upward revision of 6.9% (down slightly on Q3's +7.8%)
– Search/SEO showed a robust performance in Q4, recording a net balance of +5.8% (up from +0.6% in Q3)
– Overall growth has now been sustained for 13 quarters
– Bellwether forecasts growth in adspend of 3.9% in 2016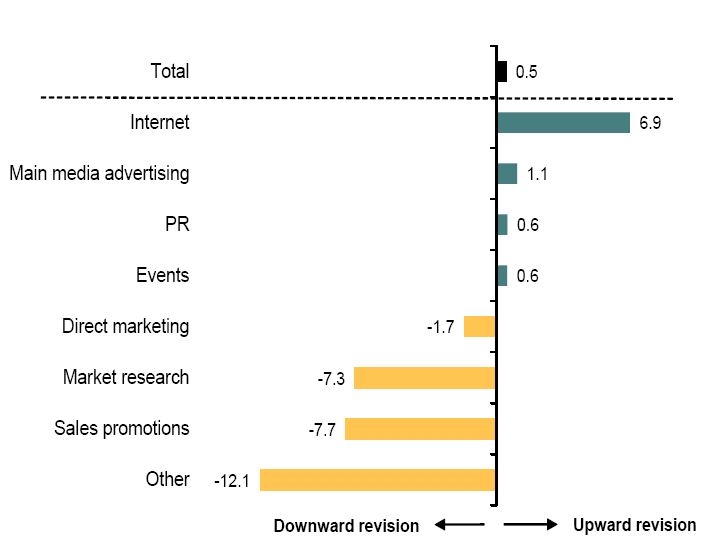 Source: IPA
There are many factors that will have contributed to marketers' confidence in online marketing; ExchangeWire spoke to some of the industry's most respected thought leaders about their interpretation of the Bellwether report and sought to understand their priorities for 2016.
Bill Muller, CMO, Visual IQ commented: "One possible reason behind the rise in internet marketing budgets is the growing adoption of sophisticated cross-channel marketing measurement software, which has provided more scientific rigour to the assigning of credit for sales across both online and offline channels.  The use of such solutions often results in the discovery that digital channels have earned a greater share of the credit for marketing success than originally thought."
Despite easing confidence over the quarter, UK marketers have indicated a positive outlook for their 2016/17 budget plans, with a net balance of +24.6% of companies signalling growth in their total budgets for the coming year.
Equally positive, and in spite of geopolitical instabilities, potentially higher interest rates and uncertainty over Brexit, Bellwether forecasts a steady expansion of 3.9% in UK adspend growth in 2016.
Evidence from marketing executives suggests that companies were facing a dilemma of trying to provide support for sales and revenue growth against a desire to strengthen cost controls.
Ben Walmsley, regional VP of Northern Europe at Sizmek said; "We're unsurprised that budgets for digital marketing demonstrate the strongest upward revision. Marketers are looking towards digital as it delivers more accountability and accurate campaign performance measurement than traditional channels. With more consumers migrating to digital it's the natural choice for brands to reach audiences, while simultaneously offering measurable value in a cost-conscious economic environment."
Commenting on priorities for 2016, Ben Mannheim, head of account management EU at Ensighten said: "Accountability is going to be the keyword for marketers in 2016. The lull in consumer spend, and subsequent culling of marketing budgets, means that ad spend is going to have to focus on the best marketing technology. In order to prove ROI – traditionally a sore point for marketers – accurate and insightful data is key, and new tech will be the saving grace. For instance, one of the major developments I see in 2016 is marketers looking to crack mobile app optimisation. Up until now, digital measurement has been extremely difficult, requiring software integration rather than web integration. However, a new crop of tag management tools that greatly simplify the process of implementing and adjusting mobile metrics on the fly, without having to rebuild and re-certify the app through the platform provider (iOS, Android, etc.), now make this a reality. If marketers don't start measuring these experiences, they can bet their competitors will."
Nick Moutter, CEO & co-founder of Admedo said: "While financial prospects remain dampened, it's encouraging to see that the report notes the outlook for 2016/2017 is positive.
"I believe the next 12 months will see marketing budgets broaden as advertisers look to invest in different forms of video and TV, particularly programmatic VOD (Video-on-Demand), which is already being adopted by the large networks and broadcasters, such as Sky. I also predict a resurgence in DOOH (Digital Out-of-Home) as it becomes more measurable and can be traded programmatically.
"But will we see a shift from agencies controlling marketing budgets to brands taking greater control in-house?"
Niel Bornman, global chief product officer at iProspect, told ExchangeWire: "Whilst marketers will continue to spend in main media, now is the time to fully capture the value that is still untapped in digital. Many are starting to realise this and increase their investment in digital video and other content specifically created for digital/mobile consumption. They will also continue to invest in search that is at the coalface of consumer intent, as well as social and display media, with native driving new and innovative opportunities.
"Marketers will need to get smarter about content, especially for mobile devices. They simply can't put their TV ads on Youtube or Facebook and hope for the best. At worst, these assets need to be recut (or reproduced) and at best, digital video should be produced from scratch.
"The same can be said for getting the most value from programmatic display media. Marketers simply need more, better and varied creative assets throughout their campaigns, integrated with visitor behaviour.
"I fully expect marketers to invest heavily in understanding the masses of data that comes with digital, and become much better at taking appropriate actions from the data-driven insights. Making sense of DMPs, data visualisation, and the people needed to make sense of these, should continue to be areas of investment.
"Whilst we will see an increase in digital investment during 2016, some marketers will lead as they invest in the right areas. Smart agencies will be able to guide their clients through the minefield of marketing tech, the smorgasbord of placement opportunities and the increasingly complex consumer journeys and opportunities for engagement."
Paul Smith, senior economist at Markit and author of the report said: "Marketing budget growth eased again in the final quarter of the year, slipping to a near three-year low, in line with the softer UK macroeconomic environment that has been evident over the second half of 2015.
"Moreover, as has been the case in the post-financial-crisis world, companies are maintaining a keen sense of cost-consciousness and a value-for-money approach to their marketing budgets. Such forces have probably weighed on growth in the final quarter of the year.
"However, given that the current run of expansion now extends to over three years, by far the best in the 16-year survey history, our gaze remains firmly fixed on the positive aspects of the survey especially the marked upturn in budgets planned by marketing executives for 2016/17. We, therefore, wait to see if Q4 2015 proves to be a nadir in the current cycle; or, whether, we have a little way to go before we again see a sustained upward trajectory in Bellwether."
AdvertiserDigital MarketingDisplayMedia Spend