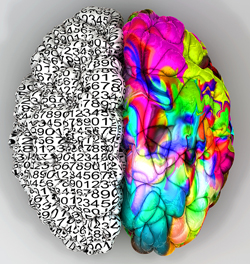 The discussion rages on about whether data and creativity can harmoniously co-exist in the new era of digital advertising. If data is what determines whether a person is a relevant target, then creativity is what determines whether that person will eventually become a customer; so there has to be room for both. Alain Portmann (pictured below), partner, head of media & insights, House of Kaizen speaks to ExchangeWire about how conversion rate optimisation (CRO) could be the answer to address this disconnect.
We are continually reminded our industry has evolved from 'Mad Men' to 'Math Men', with programmatic advertising accentuating the move away from creativity, with a heavy reliance on hard data.
Given that creativity has been the fundamental bedrock of the advertising industry, it is fair to say that the industry is facing a creative transformation – at least as far as the programmatic environment is concerned.
Just as creative agencies are starting to truly embrace technology to find new ways to tell powerful stories, more and more marketers are turning to data and technology to better understand, connect and relate to their customers.
One recent example, to relaunch Axe in Brazil, saw agency Cubocc create a video for the Unilever brand that could be served programmatically in 100,000 variations, depending on a user's interests. 'Romeo Reboot', a reimagining of Romeo and Juliet, includes variants such as updating the music to switching the story setting to sci-fi. It's a world away from simply repurposing TV ads for pre-rolls.
In my experience, there is a significant disconnect given too many agencies, clients, and creative agencies still see programmatic as an acquisition or efficiency tool, rather than a brand-building asset. As programmatic buying moves up the funnel, so too must the sophistication of the creative and strategy. In turn, there are significant measurement issues in the display programmatic space that are holding back larger investments on the top of the funnel.
The Rise of Ad Blocking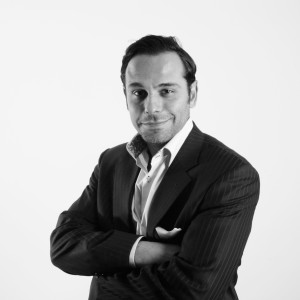 A recent report by PageFair and Adobe estimates that UK ad blocking grew by 82% to reach 12 million active users in the 12 months prior to November 2015.
Using data to provide insights to target the right people at the right time is one thing, but if the creative doesn't deliver, and ad blocking becomes ever more prevalent, it might as well be a moot point.
Last Click Attribution
Google Analytics' last interaction model, the most widely-used attribution model, ascribes 100% of the conversion value to the last channel with which the customer interacted before buying. Furthermore, the questions around the incrementality of post-impression tracking and attribution are significant. These two issues do not accurately measure the cumulative impact of multiple creative exposures and messages – outside of deploying a creative path to conversion analysis.
Mobile and Cross Device Identification
Fragmented operating systems and cookie-tracking limitations in mobile inhibit a comprehensive view of consumer behaviour at a one-to-one level. Cross-device identification, in fact, is one of the hottest topics in digital marketing right now; with marketers yearning to better understand the customer journey no matter the channel.
Conversion Rate Optimisation (CRO) can serve as an effective way of addressing the disconnect between creativity and data. The reason for this is simple. CRO operates in the realm of continuous testing for the purpose of improvement. Creatives could learn from this passion for testing. Instead of the single 'knock 'em dead' ad for TV, several concepts should be tested to come up with many ads in the same campaign that can appeal to multiple segments within their target consumer base. However, this can only occur if brand owners are willing to invest into this type of segmentation.
On the other hand, programmatic creative can only be effective if it is iterative. Media agencies and data owners can optimise assets by eliminating factors that don't work well, but it's a fundamentally reductive approach.
Furthermore, CRO practices are rooted in cognitive science and consumer psychology – important factors when trying to elicit emotion and action from consumers. Equally important is that CRO is driven by the need to support the thought sequence of the visitor to help them buy – through continuity and congruence.
CRO's core values of testing, continuity, congruence and cognitive science can be alchemy that combines the best elements of data (rationale) and creativity (instinct) to create something of significant value for consumers and brand owners in the display programmatic space.