Google's Search Listings Update Potential Blow for SEO & Smaller Advertisers
by Lindsay Rowntree on 25th Feb 2016 in News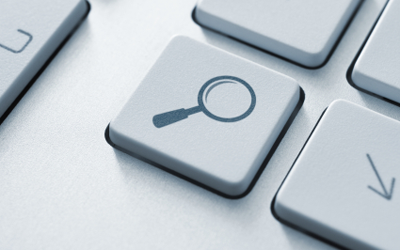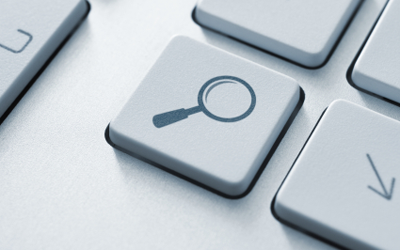 Last Friday (19 February) Google appeared to surreptitiously remove all ads from the right hand side of the search engine results page (SERP). At the same time, they bumped up the number of ads that appear at the top of the page, above organic listings from three to four. 
Aside from the desktop SERP looking incredibly sparse now, the change has raised questions from advertisers as to what this means for the original programmatic advertising channel.
A quick search on Google (pictured below) for the popular query 'car insurance' shows the new SERP layout, which is basically a paid ad listing sandwich.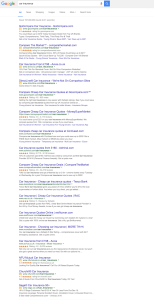 Google have remained relatively quiet about it, but they never make these changes on a whim. A lot of testing into user engagement with various SERP formats will have gone into this decision; and they have been beta testing this move on selected users for a while now. However, people from the SEO world could be left questioning the financial motive behind this move. While the number of organic listings on the page remains largely unaffected, they are all almost entirely below the fold now. Organic search now has little or no above-the-fold visibility on any device, and as the differences between paid and organic listings are hard to spot, this could cause a drop in organic CTR, in favour of increased paid ad revenue.
ExchangeWire were keen to gauge the reaction to this change across the industry; so we asked industry leaders for their opinions on Google's motives and what this means for marketers.
Favouring larger advertisers
In a world becoming more dominated by mobile, this change follows a series of industry trends, in which tech brands are moving towards developing a consolidated product offering, with mobile at the heart of functionality, usability, and design. Whilst this is one step down the route to a consolidated view, bringing desktop SERPs in line with the Google mobile experience, could this be a further evolution of the SERP towards features such as contextual feed based advertising in Google, as within social platforms?
This change seems to favour advertisers with larger paid search budgets that can compete for the highly lucrative top four positions and maintain visibility across them. With the removal of 'side ads', advertisers that historically had visibility in lower average positions will be impacted through fewer ad positions overall, potentially being pushed to the wilderland of 'page 2'.
With more brands competing for top of page visibility, bid prices are likely to inflate and Google must make up the delta of lost revenue from the removal of the side ads. With no side ads to blend down costs, investment will need to increase in Google Search to maintain visibility; however, the impact could be ROI and profitability taking a hit. The biggest opportunity is for advertisers to be more creative and focused in their bidding approach to achieve their KPIs. This big shake up of the industry may actually be a catalyst to smarter marketing through the paid-search channel as Google looks to further blur the lines of paid and natural results.
Paul Kasamias
Head of Biddable Media, UK at Starcom Mediavest Group
Blurring the lines between mobile and desktop
The choice by Google to remove the right-hand panel text adverts sees the lines between desktop and mobile blur further. For many years, mobile search has been growing year-on-year and, for those who didn't future plan, it was considered a secondary targeting option in the account. Now there are more searches on mobile than on desktop; we can all acknowledge we live in a mobile-first world. You could even say desktop search results have finally caught up with data being provided from the mobile results. For us in the advertising industry, we will see this change impact CPCs and user experiences. As Amit Singhal is now stepping down as search chief, and is being replaced by John Giannandrea, an engineering expert in artificial intelligence, it would be sensible to expect more changes and tests in the near future. As usual, we are at the mercy of machine learning. It is important to remember, the data that machines gather is dictated by us, as searchers, and we should never lose vision of these changes from the searcher's point of view. This change could potentially give us varied search engine results; which, in my view, can only be positive.
Rob Watkins
Search Manager at Samsung
Limited impact on advertisers
I am not surprised that Google has made this change, as this will now provide consistency in user experience across devices. CTR of right-hand side ads below position 4 has traditionally been low, and given Google have been testing this format for some time, I wouldn't expect any negative impact on CTR or performance. If anything, the ability to use extensions with bottom ads should see an increase in CTR, compared with side ads.
For paid search, I would expect to see some fluctuations in CPCs over the next month or two, as advertisers vie for limited top positions. But I would expect this to settle down. With carefully managed bid strategies, and a data-driven approach, most advertisers should be no worse off. The biggest impact is likely to be seen in SEO. With listings pushed further down the SERP and CTRs on positions 5-10 likely to decrease with bottom ads in place, it becomes imperative that brands take a holistic approach to search.
Suzie Rafla
Head of Performance at ecselis
Improved user experience
It's true that Google's changes might result in higher CPCs; but, from a user perspective, 'less is more'. And, as we've observed with Google mobile ads, which this update emulates, a clean user experience, free of distraction, creates high click-through rates for top position ads.
Furthermore, if higher CPCs do come to pass, it could stomp out competitors bidding in auctions where they've historically had weak product-market fit. With fewer distractions, we expect advertisers will have an easier time connecting with current and future customers. We'll be keeping a watchful eye on the performance and user experience.
It's worth remembering that Product Listing Ads (PLAs) are exempt from the right-rail exclusion. If you're an ecommerce advertiser, it's paramount that you make the most of your coveted real estate; so optimise your feed and make sure your bids are on target.
Tim Collin
VP and Managing Director EMEA at Marin Software
Levelling the playing field
Google's decision to remove right-hand ads will have clear implications. We fully expect to see an increase in cost-per-click, and a transformation in paid and organic search, leading to greater integration.
With the changes that have been made to the results page over the last few years, the click-through rate on the right-hand side has declined to the point that relocating ads to the bottom of the page has little or no impact on performance. Google's decision to remove them altogether means that for consumers there will be fewer ads; so the search experience will be more streamlined. On the flip side, competition for slots will increase, but those fewer advertisers that make it will get more bang for their clicks. The shift will really level the playing field, as simply having a massive budget will no longer be the defining factor for success. That number-one spot in search will reach unparalleled levels of importance. For agencies, this is all good news as it presents a fresh opportunity to effectively manage the balance between a paid and organic search strategy for their clients.
Niel Bornman
Global Chief Product Officer at iProspect
Digital MarketingGooglePerformanceProgrammaticSearch