Cacophony in Cannes: A Reminder That Creativity Should Still Lead Our Industry
by Lindsay Rowntree on 30th Jun 2016 in News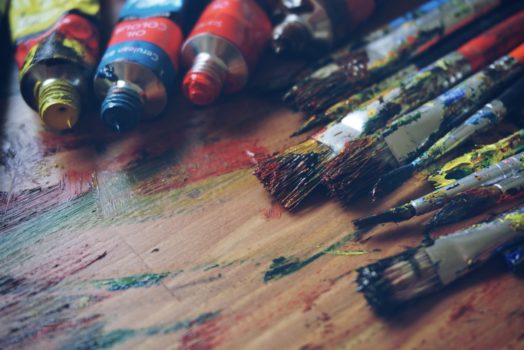 Following recent observations from ExchangeWire on the prevalence of discussions around data, technology, and creativity within the ad tech community at the Cannes Lions International Festival of Creativity, ExchangeWire speak with Dan Slivjanovski (pictured below), head of marketing, RhythmOne, who delves into some of the broader observations from Cannes around creativity, it's implications for ad blocking, and the future of the industry.
It's that season again. Thousands of creatives and innovators descended on the French Riviera last week to celebrate creativity, and all it entails, at Cannes Lions Festival. Talking shop over glasses of rosé, the industry came together to explore how brands can continue to captivate and fascinate increasingly savvy consumers.
The festival continued its track record of hosting some of the big names and legendary voices in the creative arena, and beyond. From actor Will Smith, to AirBnB CEO Brian Chesky, the main stage was buzzing with insight and opinion on what 'creative process' really means for the industry.
But, in a year when ad blocking has been roundly debated, industry consolidation has been rife, and data has become more available than ever before, what impact do these forces have on the creative aspects of our trade?
Marrying insight and creativity
Anna Wintour, editor in chief of Vogue and artistic director of Condé Nast, gave a strong statement on publishing in the digital age. Urging us to look beyond the 0s and 1s of data, she put consumers back in the centre of the discussion, explaining that pleasing an audience doesn't mean just twisting your editorial around SEO and Facebook algorithms. She reminded us that creativity should be centred on the actual lives of our audiences in order to really connect with them.
But, at a strategic level, what does this actually mean? With more access to – and information about – consumers than ever before, thanks to social media and mobile technology, we have reams of data to inform effective ad experiences. We must put this data to work, gathering insight, and using it to direct our creative efforts, as well as the more technical aspects of campaigns.
Mark Darcy, creative director at Facebook, discussed the fact that Instagram now has 500 million monthly active users. When we consider the dramatic surge in popularity of Snapchat, too, it's clear that brands have a growing opportunity to leverage these younger platforms for their campaigns. The common feature of each is that they are image-led platforms, first and foremost. Photo and video, which have always been critical, are now even more so for reaching consumers and providing ad experiences that will resonate with the right audiences.
Ad blocking and the power of creativity
One of the obstacles that, once more, got the ad community talking this week was ad blocking. Panellists, Randall Rothenberg (CEO of the IAB), Jess Greenwood (VP, content and partnerships RG/A) and Mark Thompson (President of the NYTimes) discussed how the industry can contend with ad blockers and whether the picture is as bleak as doomsayers are predicting.
Transparency about the value exchange is the key. As the panel pointed out, quality content takes time to produce and expertise to craft. It's rare that people get something for nothing in life, and readers and viewers understand this. Many publications have adopted a subscription model to fund their high-quality editorial content; but, for others, advertising remains the primary source of revenue.
While ad blocking is growing rapidly, it's down to the media industry and publishers to clarify what the implications are for their readers. Mark Thompson stated that 40% of NYTimes non-subscribers would whitelist the publication to continue reading content from the title for free. Randall Rothenberg echoed this sentiment and outlined the IAB's approach to combatting ad blockers: detect who is using an ad blocker, educate them about how it works, ask them to change their behaviour, and if that doesn't work, limit their access.
Publishers introducing whitelisting and educating their readers is one part of the solution; but it isn't a silver bullet. Despite the emphasis on mobile being the first screen, many brands still try and squeeze the same banner ad on to all devices. It's up to brands and publishers to ensure that their content is of a high quality, but is also creative. It must engage, inform, stand out, and inspire.
Quality is a requirement for success; but creativity should be harnessed for true impact. It must influence everything from copywriting to delivery channels, and page layouts to data analysis. Content must strive to be ever more strategic, engaging, and relevant for audiences. This will always be true, and applying this perpetual lens of creativity will help to combat the need for ad blocking in the first place.
The future of the industry?
Of course, Virtual Reality had a significant presence at the event. There were plenty of Samsung VR mask experiences to try, including a VR rollercoaster – the rollercoaster was virtual, but the adrenaline spikes were real!
An insightful panel led by the editor of The Drum, Stephan Lepitak, delved into the future of VR in advertising. Panellist Karen Boswell explained that VR is all about having the right idea for the medium – surely true of any campaign?
VR as an advertising vehicle is being considered by many brands; but that doesn't mean it's fully understood. VR is an assault on the senses. People want to be immersed, entertained, assured, challenged, and moved. Such an emotive and complete experience is a brand new way of connecting with the consumer. Will VR see advertising headed in a brand new direction? Will it take over TV, and encroach into our living rooms – our whole lives?
Regardless of whether or not this is the future of the industry, I hope that the challenges of VR remind us of what's important for marketers. Listening to our consumers. Using insights, adapting, and learning. Embracing new ideas and possibilities to continually innovate and better reach people. In other words, ensuring we keep an open mind, and maintain an equilibrium between information and creativity.