Programmatic Native Needs a 'Me Too' Approach to Measurement
by Lindsay Rowntree on 18th Aug 2016 in News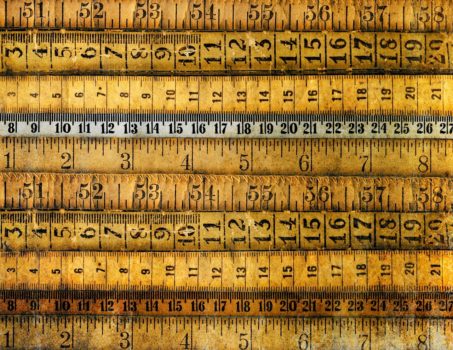 How do you effectively measure the effectiveness of native advertising? When posing such a question, you first have to consider the breadth of native across platforms and devices and how such activity is planned. Francis Turner (pictured below), UK managing director, Adyoulike writes exclusively for ExchangeWire, explaining that a universal measurement metric is a far-off goal – and that, in the meantime, native needs to learn from its digital advertising predecessors by trialling a number of different metrics to see what performs.
In the world of programmatic native advertising, sometimes it seems that every client and client brief has a different approach to measuring success. Because it is 'new media' (although it isn't really, not any more), people feel they need to think in a drastically new way when it comes to determining if it's worked.
As a result, we've seen native campaigns based specifically on sales increases, dwell times, scroll rates, and click-through rates, to name but a few. Even though the IAB's Content and Native Council have been looking at ideas for a universal metric for native, such a tool currently doesn't exist.
A big part of the issue is that native is about content, and many brands and agencies alike are still unsure how to measure the success of content marketing and its value in the customer journey. Does it sit at the top of the funnel, building awareness, or is it at the bottom of the funnel driving sales conversions?
Another aspect is that native advertising, delivered programmatically, is omnichannel. It covers all the bases of digital advertising and encapsulates display, video, and mobile, all of which have their own commonly-used measurement tools. In addition, it allows brands and agencies to create ads for branding, prospecting, retargeting, and third-party audience targeting. Given such a broad range of channels, it's no wonder that any sort of universal metric has been so difficult to develop.
It's become evident that there has to be a wider discussion about measurement, and content marketing metrics in particular, but it's also clear that sitting around waiting for that debate to take place could actually hurt the industry. Thanks to the OpenRTB 2.3 standard, native is now being traded programmatically, at scale, in both open auctions and private markets. This provides a wealth of actual first-hand campaign data we can use today!
Native programmatic has no minimum spend, can be self-serve and can form part of any brand or agency's regular display or video advertising plan – so surely the answer, at least for now, is to measure it the same way.
Rather than setting native measurement apart and holding it to a separate standard for success, use the same metrics that the rest of the plan adopts. And if it seems to be working well under those KPIs, put more money into the native element. If native is part of a display campaign measured on dwell time, measure the dwell times on the native. If it's part of a video campaign, based on view-through rates, analyse the view-throughs the in-feed native videos are getting.
There has to be a change in how native is measured in the short term, because the market is growing at such a colossal rate – thanks to native's omnichannel reach and spread. Our own research predicts that native ad spend across Europe will jump from USD$7.09bn (£5.49bn) in 2015 to USD$13.91bn (£10.77bn) by 2020. This means it will represent more than half of the total display ad spend projected in 2020.
So, we need programmatic native to have a 'test and learn' mindset, just as happened with more traditional digital and display advertising a decade ago. If it performs, put more money in. If it doesn't, take it out.
Native video is perhaps a little earlier in the process; but brands are already well aware of the success of Facebook videos and these types of ads are starting to migrate more strongly into publisher environments. Similarly, mobile is an increasingly established market: our own research found that 81% of publishers ran native ads on mobile in 2015, compared to only 62% the previous year, while mobile-only native spend tripled.
A universal metric for native will be a wonderful and invaluable tool, but the sheer scale and breadth of what omnichannel native has to offer means that developing one is not going to happen immediately. So, in the meantime, surely the easiest way to measure the success of native ads is to use similar digital advertising technologies as the yardstick?