TV Leading Ad Platform in Mongolia; Agency Startup Eyes Vietnam Market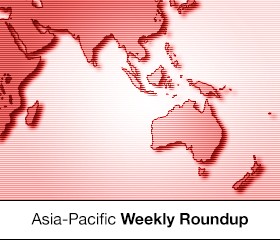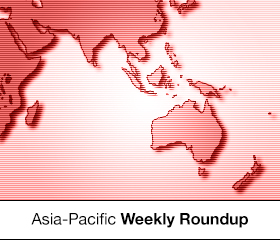 In this weekly segment, ExchangeWire sum up key industry updates on ad tech from around the Asia-Pacific region – and in this edition: TV leading ad platform in Mongolia; Agency startup eyes Vietnam market; comScore to offer digital measurement in Indonesia; Essence opens up in India; and The Trade Desk hires former PubMatic APAC exec.
TV leading ad platform in Mongolia
TV is the dominant advertising platform in Mongolia; although, online and social are growing rapidly and remain largely untapped.
According to a BrandZ report released by WPP and Y&R Mongolia, Facebook are the leading social network in the Asian market.
Technology adoption also is increasing, the study revealed, noting that the IT infrastructure in the capital city Ulanbataar was on par with other developed nations. It added that Mongolia has been able to "leapfrog" in some segments, going straight to mobile internet and bypassing the desktop. Internet banking and e-payment are commonplace in the country.
The report further said that consumers are keen to try new things, but this meant that building long-term brand loyalty could be challenging. They also seek out emotional connection with brands and, being well-travelled, are familiar with foreign brands that might not be officially launched in Mongolia.
The report identified several key factors that impacted brands and marketing, including rapid mobile adoption in the country, where 4G LTE connectivity was launched this year.
David Roth, Asia & EMEA CEO at The Store, said in the report: "Mongolian consumers, and the businesses that cater to them, are hurdling stages of development that took years to pass in other markets. They are bypassing bank branches in favour of smartphone apps; and many emerging local brands are putting their advertising spend straight into social media."
Agency startup eyes Vietnam market
A new digital performance agency, Red2, is hoping to find its place through Vietnam, where it has built up a clientele that includes Eri International and CA3.
Based out of Ho Chi Minh City, the startup was founded in April by former managing director of iProspect Singapore, Luke Janich, who hoped to expand the agency across Vietnam and Southeast Asia.
"I've seen what works in the digital space and what doesn't, and it all comes down to performance. I wanted to bake that into our unique proposition at Red2", Janich said. "We will start to see huge growth in the digital space. As more and more consumers go online, the need for agencies like ours is only going to grow. Brands need agencies that are specialists in not only traditional or digital marketing, but in a whole range of emerging specialist services."
The startup's director of digital and social strategy, Oliver Woods, added that Red2 aimed to build brand experiences through data-driven marketing.
comScore to offer digital measurement in Indonesia
The ad tech vendor has been appointed online audience measurement partner in Indonesia as part of efforts to standardise such metrics and drive digital ad growth in the country.
In a deal stretching two years, through to 2018, comScore's appointment was supported by the Indonesian Creative Economy Agency (Bekraf) and established by five associations, including the Association of Asia Pacific Advertising Media and Indonesian Advertisers Association. Collectively, the entities formed the Indonesian Digital Measurement Consortium (IDMC).
Triawan Munaf, head of Bekraf, said: "It is essential for digital advertising, which is very much filled with creativity, to have a clear measurement standard."
IDMC Chairman Jerry Justianto further noted: "For the past couple of years, we have seen encouraging growth in the country's digital advertising industry. However, the industry is still facing a measurement complexity that confuses advertisers, agencies, and media owners alike.
"In the absence of a standardised measurement tool to assess the advertising media, there is a lingering doubt towards data validity. Hence, it's hard for the industry to reach its full potential", Justianto added.
IDMC co-chairman Danny Oei Wirianto said "a unified currency" would establish more confidence among advertisers and encourage them to spend in digital. He said there were more parameters that could be measured in digital and this would help determine a campaign's overall effectiveness.
Essence opens up in India
The GroupM digital agency has set up operations in Delhi, India, marking its fifth outfit in Asia-Pacific, where its other offices include Singapore and Shanghai.
Another GroupM agency, Maxus, would support Essence in the transition. Existing employees from the two agencies would be transferred to the new outfit, operating out of GroupM's Delhi office, but Essence also would be looking to hire local talent. These would include roles in account management and advertising operations.
Kunal Guha, Essence's Asia-Pacific client partner and head of strategy, would lead the Delhi team and report to Asia-Pacific CEO Kyoko Matsushita.
"We see even more opportunity in India and are excited to align with GroupM as we navigate this crucial market", Matsushita said.
The Trade Desk hire former PubMatic APAC exec
The DSP provider has appointed Duncan Chamberlain as their Southeast Asia senior director of business development, where he will oversee various growth markets including Singapore, Indonesia, and Vietnam.
Matt Harty, Asia senior vice president of The Trade Desk, said: "We believe he will be instrumental in expanding our footprint across Southeast Asia. His strong track record on the programmatic buying side will enable us to deepen our network of advertising agency partners in the region."
Based in Singapore, Chamberlain was previously Asia-Pacific senior director ad solutions for PubMatic, where he led the demand-side of the business and established relationships with ad networks, DSPs, and ad agencies.
TagsAd TechAdvertiserAgencyAPACDSPIndiaMeasurementProgrammaticViewability