South Africa: Where Does Programmatic Sit?
by Sonja Kroll on 4th Oct 2016 in News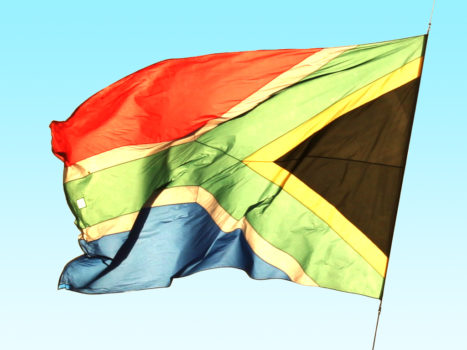 Programmatic has long entered the mainstream. According to latest statistics by the IAB, programmatic has been particularly successful in the mobile sphere, with 45% of display advertising in Europe traded through programmatic solutions. But what about the lesser-known markets? As European programmatic spends consolidate, a look further south, and into the African continent, reveals potential in unexpected markets.
Take South Africa, for instance. Based on statistics by the IAB South Africa and Effective Measure, the audience in South Africa looks promising: 43,097,034 million unique browsers were recorded in August 2016, almost two-thirds of them accessing the internet via mobile (64%). In total, South African users racked up almost 1.3 billion domestic page views – excluding international sites. A promising scenario.
"South Africa will soon be on par with international markets – it's growing at a rapid pace", says Joe Steyn-Begley, sales director of digital media sales company Mark1. As in all emerging markets, education and training are still lacking, but marketers seem to be on board, although many still see it as a performance channel, he says.
Mark1 have been active in the market, pushing for programmatic not only as a way of optimising campaigns, but also ad spend. As an independent media sales company, the South African company has a number of international ad tech partners who are providing solutions for the market, among them Lotame, AppNexus, TubeMogul, and AOL.
According to Steyn-Begley, mobile programmatic is "massive" in Africa, not least because the majority of the population accesses the internet via mobile. Recently, he has seen the establishment of agency trading desks, as well as more and more publishers putting a programmatic strategy in place.
With a stronghold of publishers in the digital advertising market, South Africa appears similar to the German market. Only recently, a publisher alliance, SouthernX, was formed, which basically provides a marketplace environment for publishers and partners to sell their inventory in an automated fashion.
So, is there enough inventory in South Africa? And how does that impact prices and advertiser/publisher relations? "Yes, there are huge amounts of inventory available to purchase, but a large amount is traffic on global publishers (dot coms and dot uks) and limited to a few local publishers who have made unsold inventory available", explains Steyn-Begley. Meaning, the majority of impressions fall on a mix of top global apps (especially games) and sites, as well as a small number of local publishers. Good for marketers: prices are still fairly low, while the relations between advertiser (agency) publisher/media owners are being forged. "But local publishers are under pressure to open up inventory to automated channels on a more affordable CPM", he says.
"In dollar terms, this market is still quite small. You might only have a handful of account managers at ad tech/martech companies looking to the South African market; but with the recent upswing in spend, and the fact that the larger agency groups have slowly started launch their agency trading desks and programmatic units, you can bet that the US is keeping a close eye on the development here", Steyn-Begley reckons.
Ad TechAdvertiserAgencyDisplayDMPExchangeMedia SpendMENAMobileProgrammaticPublisher