Dominance of native; Mobile in the Morning
by Hugh Williams on 13th Oct 2016 in News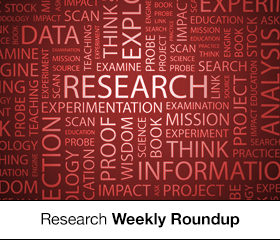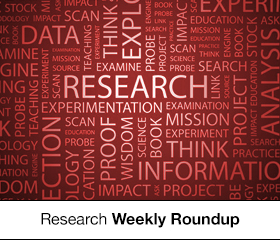 ExchangeWire Research's weekly roundup brings you up-to-date research findings from around the world, with additional insight provided by Rebecca Muir, head of research and analysis, ExchangeWire. In this week's edition: Dominance of native; Mobile in the morning; Obstacles to online; and Celebrating everyday achievements.
Dominance of native
Native advertising is continuing to take a larger share of the digital display market, a study by eMarketer finds. Today, 56% of digital display spend is on native, with 44% on traditional display, such as banner ads. By 2021, the gap is expected to have widened, with native representing 73.9% of the market.
One reason for the current (and predicted) dominance of this format, is the prevalence of advertising on Facebook and other sites, where most offerings are native.
However, consumer opinion on native is poor. Over half (52%) of respondents say ads should be clearly differentiated from media content, and native advertising is problematic. This was by far the most popular choice, as only 28% don't care about the ad format, as long as it is entertaining, and 19% didn't have an opinion. It is the line between advertising and editorial content that is the biggest obstacle here.
Despite this, the study finds native is a great way to stop ad blocker installation. With consumers becoming increasingly annoyed about irrelevant ads, native is a great way to win back the consumer. Spend on the format will increase from €6.7bn (£6.1bn) in 2016, to €13.2bn (£11.9bn) by 2020.
Mobile in the morning
Mobile ads provide an opportunity for advertisers to gain higher receptivity, despite lower overall viewing, research by YuMe finds. The research looks into video viewing habits and ad receptivity.
Mobile records a receptivity score of 50 (on a scale of 1-100), compared to scores of nearer 40 for connected TV, desktop, and laptop devices.
The study suggests, despite evenings being traditionally considered the best time for an ad placement, early morning could be better. Although volume of viewership is greater later in the day, we have higher levels of receptivity to ads in the morning (59 versus 45). In the morning (3:00am –11:59am), purchase intent is highest, at +11%, followed by the night (9:00pm – 2:59am), at +5%.
The research finds, when presented with choices around ad duration, consumers would rather see one 30-second advert, than two 15-second adverts, or three 10-second adverts. This is primarily because of a desire to minimise the interruption of content.
Obstacles to online
Brands don't feel fully prepared for driving the growth of online commerce globally, a study by Sitecore, in conjunction with Vanson Bourne, finds. Although 42% of organisations' total sales have come from online channels in the past year (and this is expected to grow by nearly 6% in the next year), on average, only 14% of the online sales budget is dedicated to managing the digital consumer experience.
The research suggests nearly three-quarters (73%) of survey respondents agree customer loyalty is lost without a focused brand experience. However, businesses are still not providing a holistic experience online that spans across web and commerce systems.
The study uncovers a number of challenges for brands wanting to boost returns from online commerce. More than a third (36%) using a web content management solution are unable to personalise the purchasing experience, and 33% lack data about the purchasing experience.
Unsurprisingly, 93% of marketing and IT decision makers feel a fully comprehensive digital marketing platform would significantly improve their organisation's sales efficiency. They also say possessing more knowledge about their customer's online journey would allow them to improve online experience (87%).
Celebrating everyday achievements
UK consumers want brands to help them achieve their goals, finds research conducted by ESI Media. Almost two-thirds (63%) of consumers want brands to help them achieve, while 40% say they have been inspired by advertising. Over a third (35%) feel ads help them see what they could achieve in life.
The best way to help your audience achieve, the research suggests, is to help them be 'savvy'. Nearly nine-in-ten people (84%) say brands need to understand how the world is changing rapidly.
Over half (58%) of consumers say they measure how well they are achieving in terms of experiences. A successful work/life balance came second, with 56% of consumers citing it as their metric of choice, and 48% choosing health and well-being.
However, brands still need to be careful. Two-thirds (67%) are fed up with advertising that portrays unrealistic achievements, and 40% say brands should associate with people who have 'genuinely' achieved.
This involves celebrating everyday achievements. Six out of ten people like advertising that does this, due to social media placing pressure on people to show regular achievements.