Mobile Programmatic Growing but APAC Ecosystem Still Falls Short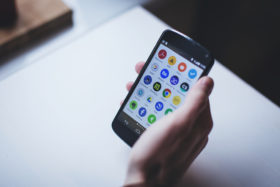 Mobile programmatic adoption appears to be growing in Asia-Pacific; but the region is still struggling to cope with an infrastructure that is fundamentally different from other media and that requires different capabilities and skillsets.
In an interview with ExchangeWire, Jayesh Easwaramony, InMobi's Asia-Pacific vice president and general manager, noted that advertisers turned to mobile ads to build brand awareness or drive performance outcomes, such as app installs, lead generation, and website traffic. In fact, performance-based advertising, especially app installs, account for almost 70% of the Asia-Pacific market.
To gain further insights on the region's mobile programmatic landscape, earlier this year InMobi conducted a survey with some 50 digital marketers at brands and agencies across Asia-Pacific, including Southeast Asia, Australia, India, and Korea. It found that 71% currently were tapping mobile programmatic, with another 29% planning to do so in the near future.
In addition, 87% of marketers revealed plans to spend at least half of their digital media budget programmatically. Some 80% already were using programmatic for performance marketing, while 67% did so for retargeting and 60% for retention.
However, advertisers that used mobile programmatic for performance-based initiatives in the hope of reducing the cost of such campaigns typically would fail, Easwaramony noted. "This is because they are focused on reducing the input cost, or buying cheap impressions, rather than on the optimisation algorithm that needs technology, people, and inventory expertise", he said.
He urged marketers against focusing only on buying inventory cheaply as a quick win to demonstrate the efficiencies mobile programmatic was touted to offer. He stressed that mobile in-app, in fact, was 40% more costly than mobile web, mainly because it delivered better performance.
He also called on the industry to tap the transparency that programmatic could deliver and build a high-quality marketplace where inventory was viewable and verifiable. This would address key concerns marketers had about the platform.
Hindered by complexity and lack of knowledge
According to the InMobi study, 58% of respondents that had yet to adopt mobile programmatic cited the complexity of the technology as a key barrier, while 42% pointed to skills shortage, and 33% cited the lack of education.
In deploying mobile programmatic, 50% of advertisers also pointed to the platform's complexity. Another 46% said the lack of perceived or measurable returns on investment was proving to be a hindrance, while 43% cited a lack of understanding in executing programmatic campaigns.
Easwaramony noted that most in the region were still in different stages of experimenting with mobile programmatic and trying out ad formats. One common bottleneck was the lack of inventory options, with many DSPs unable to purchase mobile native formats and execute on mobile-rich media.
"They largely have poor mobile data and based on cookies, which work on desktop but not on mobile", he said. "Also, not all ad formats are compatible with all devices, so there are some issues there related to user experience."
He noted that it would take significant time to build a data pool that combined cookie and device ID technologies. He added that many DSPs were looking to fill the gaps by enriching their data with third-party audience verification, but these were still nascent and niche.
Easwaramony explained: "Technology architecture for mobile is fundamentally more complex than the desktop world, due to various nuances related to OS (operating system), device, and screen. There's a wide variety of formats to deal with, including video, native, rich-media, mobile web, and mobile in-app.
"Hence, it needs more engineering precision and focus", he said, noting that most DPSs had capabilities in mobile web but not in mobile in-app, which offered the best inventory and performance.
There also was an issue of scale, he said. "Since most DSPs can only access data [insights] when they run campaigns and compare, they learn only if they run more campaigns across wide sources of inventory", he noted. "Because mobile programmatic is nascent and user knowledge is more concentrated with larger players and SDK-based ad networks, it's difficult for them to build that scale."
He suggested that DSPs should invest in technology-supported mobile apps and move towards buying in-app audiences for brands. These datasets also should be enriched with location information, he added.
Deploying mobile-first creatives was critical, he stressed, pointing to video as a good starting point as the medium offered many new options such as vertical video.
And, with Asia-Pacific's disparate mobile landscape, he said DSPs would need to have scalable infrastructure with low latency across all markets. "If they want region-wide coverage, they need to have a strong datacentre strategy covering key hubs here", he added. "The ecosystem also is very different in China, compared to the rest of Asia-Pacific, so its needs will be different."
And, while programmatic might tout to offer automation, DSPs would need strong local service teams who understand mobile in their targeted markets in the region, he said.
Advertisers, too, should work closely with their ad tech partners to overcome the complexity of the platform and approach mobile programmatic with new eyes. Easwaramony said: "Don't bring old practices over, for example, by insisting on site-based buying rather than audience-based buying.
"Complications also can arise due to overly narrow targeting measures", he said. "Brands can gain a lot more reach amongst new users of their products if they keep the scope broad and optimise based on results rather than a priori user knowledge."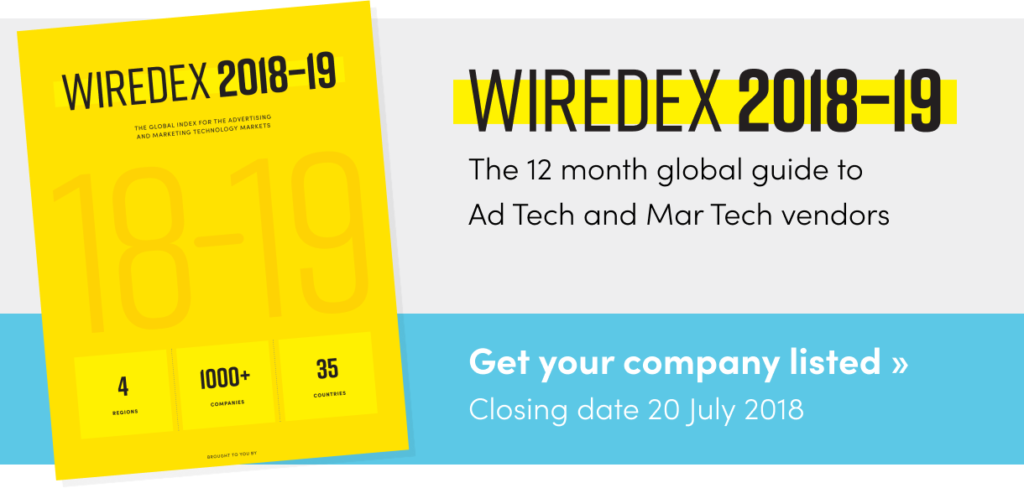 TagsAd VerificationAdvertiserAPACDSPMedia SpendMobileProgrammaticTargetingViewability