Experts Predict How the Industry Challenges of 2016 Will Evolve in 2017
by Lindsay Rowntree on 19th Dec 2016 in News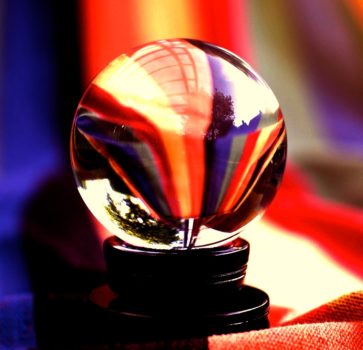 2016 has truly shown how dynamic an ecosystem the digital advertising industry is. There have been highs and lows, but it has certainly been memorable. In a series of features reflecting on the past year and looking ahead to what we can expect in 2017, ExchangeWire invite over 100 thought leaders from across the industry to share their views. In the latest series instalment, experts deliver their opinions on the broader industry challenges that have grabbed the headlines in 2016 and how their stories will develop in 2017.
Ad blocking penetration rates will slow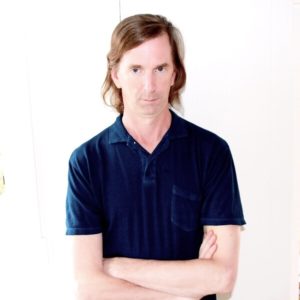 "One of the most emergent trends in 2017 – especially in North America and Europe – will surround the slowing down of ad blocking penetration rates. We are already seeing the beginnings of such trends, for example in Germany – with one of the highest rates of ad blocking – seeing a fall of 2% between 2015 and 2016. But in 2017, digital advertising will become a better experience for the consumer. And, as a result, ad blocking will not be so prominent. This trend has its roots in native advertising and microtargeting. For example, our recent Consumer Pulse survey revealed that 82% of consumers polled would engage with tailored ads around Christmas, and nearly half are likely to share their personal information for a more personalised advertising experience. Everyone in the ad tech industry has a responsibility to incorporate people into their thinking. Microtargeting will continue to increase and become more sophisticated, allowing brands to market directly to intenders on a granular level. As that happens, we'll begin to see a reduction in the number of ads served while simultaneously increasing each ad's effectiveness. It may sound contrived, but it makes sense. In essence, we win more, by sending less."
Tom Kershaw, Chief Product & Engineering Officer at Rubicon Project
The battle against ad blockers will reach a turning point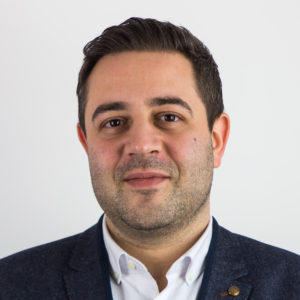 "There's a reason that ad blocking has become so prevalent – we took our eyes off the ball. As an industry, we focused too much on commercialisation, and not enough on the consumer experience. After some trying times, 2017 is set to be the turning point in our battle against ad blockers. Initiatives such as LEAN and Google's Accelerated Mobile Pages project have put the user experience back in the foreground; and come 2017, I predict more parties will follow suit. Agencies and brands will focus on delivering compliant adverts, and publishers will create a better experience for their audience to maintain loyal readership."
Rob Garber, MD EMEA, Undertone 
Brands can overcome ad blocking with UGC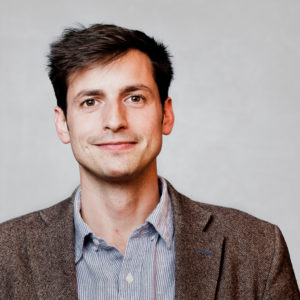 "In 2017, brands will continue to face the challenge of keeping pace with their fast-moving customers. They will need to increase focus on community activation by feeding content to key channels to keep audiences engaged. Brands should also create more short-form native-format videos at a higher volume and ensure personalisation to overcome ad blocking. IAB UK have found that the British block ads primarily because they're interruptive (73%) and annoying (55%). These drivers essentially show that ad blocking is just a symptom of a larger problem: a lack of respect for the online user experience. There are two key messages manifested in the growing adoption of ad blocking: the empowerment of today's consumer and their dissatisfaction with digital advertising. Consumers are speaking a new visual language that values peer endorsement and authenticity. This is demonstrated by heightened receptivity to images that are created by other consumers and are more relatable than traditional forms of advertising. By harnessing the power of user-generated content, brands can engage with customers in an authentic and meaningful way. Leveraging earned content improves ad conversions and enables marketers to better connect with consumers – this is fundamental for any brand's authenticity."
Jose de Cabo, Co-founder, Olapic
The spotlight will be on data and GDPR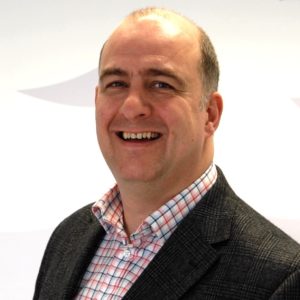 "Data will be the hottest topic of 2017, not only because of the upcoming General Data Protection Regulation (GDPR), but also because businesses will realise its central role in advancing their digital transformation and resolving numerous business challenges. This includes data privacy issues, with over 90% of consumers expressing concerns over how businesses use and share their online activity data. With the GDPR directing the spotlight in digital's direction, marketers will benefit from the ability to address the data privacy concerns of audiences who view data collection with mistrust and believe it is only done in the interests of the business. But compliance with the regulation will not be sufficient on its own to fully engage consumers. Marketers must also demonstrate the data value exchange by delivering immersive, emotive experiences, potentially using emerging technologies such as video and virtual or augmented reality to drive positive audience engagement. The way businesses respond to the requirements of the GDPR next year will vary greatly. Some will go into full meltdown, feeling that the regulation necessitates a total replacement of their technology stack; but the more enlightened will understand that taking control of data has little to do with where the data is stored. What is required is centralised control so data cannot be actioned without instructions from the central point; but this can easily be achieved by connecting existing data silos, rather than building an entirely new system."
Lindsay McEwan, VP and Managing Director EMEA, Tealium
Ad techs will need to develop new data use models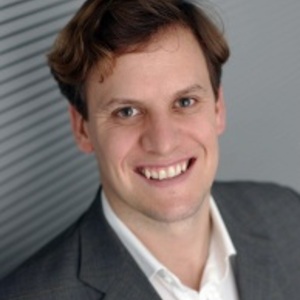 "As we enter an age of data austerity, in which marketers move towards compliance with the GDPR regulations, the industry will need to shape up to ensure their processes meet data privacy standards. The regulations, which come into force on 25 May, 2018, will limit marketers' access to 'personal data' – including names, phone numbers, email addresses, and IP addresses – so instead of mines of information, marketers will have to work with the data they have been given permission to use. The emphasis will be less on collecting data, and more on gaining a snapshot of the consumer in their present state – and offering something that meets their current need. The ad tech industry will need to develop creative new models that allow the use of data without privacy issues. This will include tactics like psuedonymisation, which renders the user unidentifiable from their data. So marketers might know all the key attributes of a consumer – their age, gender, marital status – but not their name or other identifiable attributes. This method will enable advertisers to increase yields by trading outside of walled gardens and into open ecosystems, via privacy-first platforms that use innovative new approaches to data pseudonymisation, which replace individual identifiers with perishable tokens. Tokens are injected into ad requests to ensure impressions are matched to the correct audience without revealing identifiable attributes – thus ensuring total compliance with the upcoming GDPR regulations. Psuedonymisation has even been recognised by the GDPR itself – meaning its set to be one of the key shifts in data compliance in 2017. More importantly, it will protect the consumer, helping to restore trust in an economy restricted by fear."
Tobin Ireland, Co-founder and CEO, Smartpipe
 A push for AI, yet a focus on control of customer data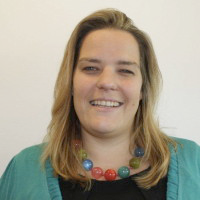 "If in recent years digital has been about customer engagement and experience, then 2017 will be about digital customer service. We expect to see more brands exploiting instant messaging and the chat bot revolution, hoping to deliver on the sweet spot of the digital ecosystem between cost efficiency and great customer experience. Within three months of the launch of Facebook Messenger for Business, 11000+ bots had been developed for it, none particularly advanced (yet), but it demonstrates the huge interest, from both companies and the independent developer community. WhatsApp, after years of resisting commercialisation, is also now looking to push out a proposition for businesses – following WeChat's example and the vast number of official brands now communicating one-on-one with customers. Google have now launched 'Allo'; and Twitter can't be too far behind. Given that chat bots' capabilities can only increase, it's a huge opportunity for brands. However, the challenge will be how to exploit the reach and capability of these tech behemoths whilst retaining control over the customer experience and that all-important customer data."
Emma Robertson, CEO, Transform
Compliance will mean something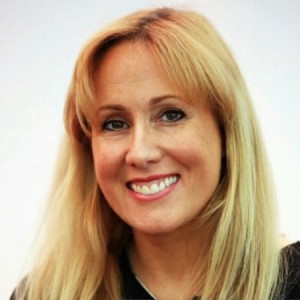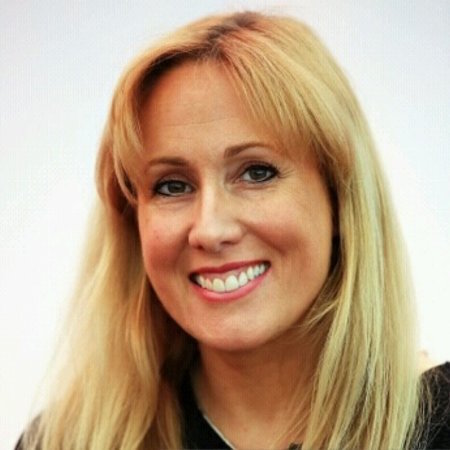 "Expectations are that in 2017 we will finally begin to see real transparency, especially in programmatic trading throughout the entire conversion path as tools improve their reporting functionality and allow a single view across multiple trading points. 2017 will also be the year where compliance actually means something – it will no longer be acceptable to simply say that you have signed up to best practices and good practice principles. Buyers will be setting stricter enforcements and expectations to see more than just processes in place. Real evidence that their valuable spend is protected will become the norm. Finally, 2017 will mark the year where attribution modelling and fraud will be discussed as a tied-together issue - advertisers will no longer turn a blind eye to the problem of how fraud affects attribution modelling. There will be increased pressure to evaluate the true conversion path and ensure that the end KPI was achieved based on real data."
Julia Smith, Director of Communications, Forensiq
 Ad fraud and viewability will evolve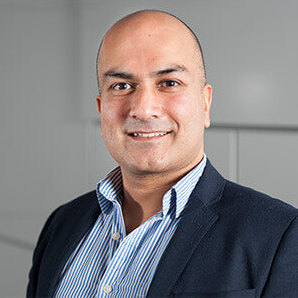 "Ad Fraud will obviously remain an issue. However, we're seeing progress, such as JICWEBS/ABC certification in the UK and the TAG taxonomy, or the Invalid Traffic Addendum, which forms the basis of the Sophisticated Invalid Traffic Filtration certification of the MRC. Consequently, advertisers have a choice of prequalified vendors they can use to address fraud. Beyond this, ad servers or other platforms in the delivery chain, must ensure they can filter out fraudulent traffic as early as possible. Ad Viewability will evolve from a pure efficiency metric helping to eliminate wasteful ad spend to a driver of brand uplift. For instance, if you find users who've been exposed to an ad message for over 30 seconds are much more likely to buy a product, modern DMPs can be used in combination with viewability vendors to target users in order to make sure they'll achieve this target view time (during one or a set of ad impressions)."
Anant Joshi, Director of International Business, Meetrics
Fraud inoculation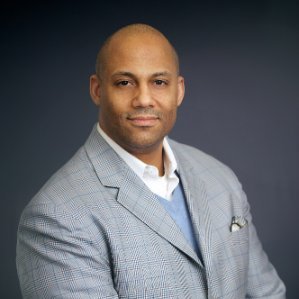 "MediaTrust, TrustX, WhiteOps, and so many more, are all working and talking about solving the ad fraud issue. This is going to be a very big issue in 2017, as people begin to realise that viewability was a sham and the fraud issue continues to exist. As an industry, we've tried a variety of approaches to alleviate the problem, but we remain stuck in finding a truly effective solution. In 2017, it will be apparent that the only way to solve for fraud is to get publishers their fair rates by bringing brands closer to the publishers through the proper technology stacks."
Charles Cantu, CEO & Founder, Huddled Masses 
Ad fraud faces a day of reckoning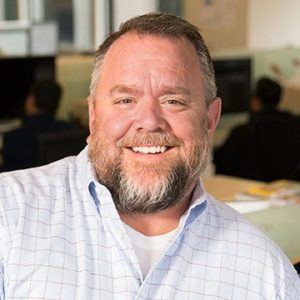 "Fraud follows the money. Unfortunately, money is still flowing freely into fraudulent digital advertising because brands are still looking at vanity metrics, like clicks, as campaign success. In 2017, we will see brand marketers get smarter and take a firmer stand against ad fraud. Once they have a true understanding about the negative impact of wasted ad dollars, and a distorted brand perception, they will start to take action against it. The data is there to support this. With all of this information at their fingertips, brand marketers will begin to measure incrementally, which will help them catch fraud early in the process and root it out before it can have a major business impact."
Ric Elert, President, Conversant
Ad BlockingAd FraudDataDisplayPredictionsRegulation