Five Key Areas Publishers Must Focus on to Maximise Video Revenue
by Lindsay Rowntree on 19th Dec 2016 in News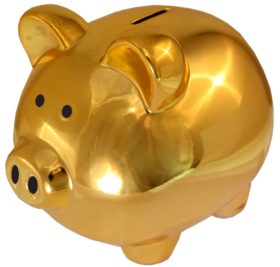 Publishers face big choices as they seek to maximise revenues from their video content in 2017. In this ExchangeWire exclusive, Ryan Afshar (pictured below), VP of media partnerships, Videology outlines five key areas.
Publishers have been having a hard time. As consumer behaviour transforms for the digital age, they find themselves playing technology catch-up with their advertiser and agency customers. The publishers are under-armed and facing better-equipped rivals.
The scale of competition from Google and Facebook is unprecedented, together these 'new' market entrants have hoovered up much of the digital revenue, and – for those with a print heritage – the print pounds to digital pennies conversion has been a shock.
However, the picture gets a lot brighter when they start to look at video. Not only are CPMs dramatically higher, but demand generally exceeds supply. Maximising revenue opportunities is critical; however, quality video content is not cheap to produce.
Nevertheless, the volume and quality of video content now being produced by the likes of Condé Nast, Time Inc., Trinity Mirror, and Daily Mail is often underestimated. At the current rate of progress, in three or four years, we may effectively consider these companies to have parity with broadcasters when it comes to scale and quantity of video inventory.
Whether you have a publishing heritage or are video publishers, aggregators or a pan-regional and global broadcasters, such as Turner, Disney, and Bloomberg, getting video right means focussing on five key areas in 2017:
Take control
In order to maximise revenues, publishers need to take back control of their inventory and audiences.
Agencies want to buy audiences, but publishers have historically sold them contextual environments. The sell side can make this transaction far easier and fruitful by matching the demand side's desire for audiences.
That means ensuring they have privacy-compliant, first-party data that showcases the value of their audiences, or are working with DMPs to provide the buy side with a greater understanding of the consumers they reach, both on each device, but also across device via services like Drawbridge and Tapad.
Those who really work their data solutions hard will also be able to go further and start to create audience extensions, allowing them to run campaigns not just on owned and operated spaces, but also on third-party publisher sites.
Reaffirm the quality
Non-human traffic is still a big issue for our industry, not just in video, but on all formats. Publishers need to reaffirm to the buy side just how hard they are working to ensure their quality environments are brand safe.
This is likely to be a long-term challenge, so they should be prepared to invest in the tools and talent needed to ensure their traffic hits the requisite gold-standard.
Get the mix right
Programmatic used to be seen as a threat, but now publishers are rapidly embracing it as huge opportunity. They are investing in the talent required, but need to ensure that they also have the systems in place that allow them to forecast, optimise yield and, in turn, allocate where each impression goes, be it to the programmatic team, a private marketplace opportunity, the direct sales arm or, in the case of global publishers, a regional team.
Having the platforms and tech stack that can help them understand and optimise these decisions, as well as make them at speed, will be critical if they are to fully benefit from the higher CPMs that video can offer.
The need to get the mix right also extends to the variety of video formats they offer onsite. With demand generally exceeding supply for in-stream formats, many sites are experimenting using out-stream inventory in a sensitive way.
The benefit of out-stream formats is that the publisher doesn't have to invest in content, the challenge is to get the balance right to maximise both the effectiveness of the site as well as the user experience.
Get the tech stack right
Publishers need to make sure they have the tools to evaluate and quantify the areas of greatest demand from the buy side.
This is critical if they are to monetise the growing mobile traffic they attract – for some publishers this can now account for up to 80% of all traffic.
Demand is weaker for mobile; and some of that is down to the need to guarantee viewability, which requires VPAID formats, and means that publishers must upgrade their tech stack.
Finding the right tech stack partners is becoming more challenging as consolidation finally simplifies the lumascape. Video SSP options are becoming more restricted as big players buy them up, for example.
Educate the buy side on new formats
While the buy side are hugely keen to buy pre-roll video on desktop, they still need to buy into the wider range of video now available.
Publishers need to work with the buy side to showcase the planning imperative of utilising a range of formats in different circumstances, such as mobile video, video-within-messaging, and gaming apps – all of which reach the consumer at different moments and mood states to traditional desktop.
As the technology landscape becomes more complex, the process of education is critical if we are to ensure that all audiences can be effectively monetised, creating meaningful return for publishers on their content creation
Ultimately, the goal for publishers is to take back inventory control and enhance negotiating positions. Pulling together the right talent, tech, and sales approach is the best way to ensure that they thrive rather than simply strive in today's digital dominated world.