The Death of the Cookie; Native In-Feed Rises
by Hugh Williams on 9th Feb 2017 in News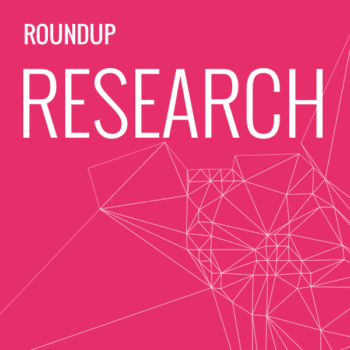 ExchangeWire Research's weekly roundup brings you up-to-date research findings from around the world, with additional insight provided by Rebecca Muir, head of research and analysis, ExchangeWire. In this week's edition: The death of the cookie; Native in-feed rises; SMEs missing out on sales; and Sharing personal data.
The death of the cookie
Over half of digital marketing managers (53%) say that cookie-based advertising campaigns will die out within the next 12 months, according to a new report from Viant.
Instead, digital marketers are embracing a people-based marketing approach. Unlike cookies, people-based campaigns give marketers the ability to advertise to real people linked across multiple devices using registered user data. This means marketers can reach the same individuals across all of their mobile or tablet devices and can also track the role of digital in offline sales.
The vast majority of marketers (83%) say people-based marketing campaigns perform better than cookie-based campaigns, and that they offer improved targeting ability (58%), as well as the ability to reach real people (40%). As two-thirds of smartphones and tablet devices don't accept cookies, over a third of marketers (36%) also say they value the ability to effectively track users across multiple devices with people-based marketing.
The positive experience of early adopters means people-based marketing budgets are increasing quickly – marketers will spend 40% of their digital advertising budgets on people-based marketing campaigns in 2017.
Native in-feed rises   
Between October 2016 and December 2016 video utilisation grew 3.75 times, according to Bidtellect's inaugural Native Advertising report.
Native in-feed video is the most engaging native video product, with the highest completion rates and most clicks to a landing page.
In-feed placements generate higher page views and lower bounce rates than the in-ad and recommendation widget units. These are the most premium native unit driving the highest consumer engagement. On average, in 2016, in-feed page views were 147% higher than in-ad and 163% higher than recommendation widgets.
Although CTRs were higher on mobile than desktop, mobile is not where the deeper engagement is happening. Post-click engagement is significantly greater on desktop than mobile. On average, in 2016, page views were 130% higher on desktop than mobile, and bounce rates were 37% lower on desktop than mobile.
SMEs missing out on sales
Fewer than 7% of small-medium businesses advertise on post-checkout pages, purchase confirmation emails or mobile app screens, meaning they are missing out on sales, finds a study by Expressly.
Unlike multinationals, SMEs overall are yet to harness upselling and cross-selling opportunities that post-checkout advertising messages present whilst the customer is still in 'shopping mode'. Pay-per-click (PPC), cost-per-mille (per thousand impression), and other performance marketing standards are popular ways to acquire new customers; but smaller brands have bypassed less accessible avenues of customer reach.
Non-competing, independent businesses have, historically, partnered in order to boost trade. But, in the digital world, just 6% of small e-commerce businesses are part of an online affiliate marketing network. Large competitors, such as Amazon, meanwhile, are major players in affiliate marketing. Security problems (such as hijackers), and the difficulties of sourcing merchants with a relevant target market, are reasons for the slow uptake by SMEs.
Sharing personal data
More people firmly agree with sharing personal data in return for rewards, than firmly disagree, says a study by GfK.
Over a quarter (27%) of internet users across 17 countries strongly agree that they are willing to share their personal data in exchange for benefits or rewards, like lower costs or personalised service. This contrasts to 19% who are firmly unwilling to share their data.
People aged in their twenties and thirties are most likely to share their data, with a third saying they are firmly willing to do so (33% and 34%, respectively). They are followed by those aged 15 to 19 years old, at 28%.
People in China are most ready to share their personal data in exchange for benefits, with 38% of the online population saying they are firmly willing to do so and only 8% firmly unwilling. Other countries with higher than average levels of willingness are Mexico (30%), Russia (29%), and Italy (28%).
The five countries with the highest levels of people firmly against sharing their data are Germany, France, Brazil, Canada, and the Netherlands.