Brexit &Trump Cause Digital Marketers to Rethink; AI & AR Wanted in More Apps
by Hugh Williams on 16th Feb 2017 in News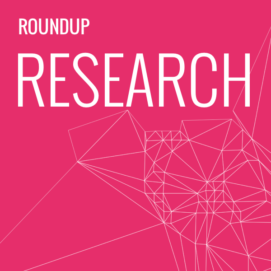 ExchangeWire Research's weekly roundup brings you up-to-date research findings from around the world, with additional insight provided by Rebecca Muir, head of research and analysis, ExchangeWire. In this week's edition: Brexit & Trump cause digital marketers to rethink; AI & AR wanted in more apps; Rise in requests for location data; and Payment terms hurting small agencies.
Brexit & Trump cause digital marketers to rethink
Almost two-thirds (66%) of digital marketers are now questioning if they really know their audience at all, following the surprising rise in populist sentiment in 2016 post Brexit and Trump, finds Greenlight.
In a bid to better understand audiences, nearly all (94%) marketers will now place emphasis on finding out what their customers are actually looking for. More than a third (37%) are making the move to now target subsets of their audience, to better understand if they are tapping into the right conversations that suit their business.
However, the majority of marketers will still continue to collect insights on customers based on traditional demographics such as age (47%) and location (45%). Only one-fifth (19%) of marketers feel comfortable targeting audiences based on ethnicity, whilst the numbers are even lower for sexuality (17%), and religious beliefs (13%).
More than a quarter (27%) don't want to overstep the mark, with these marketers worried about seeming 'creepy', while 33% don't want to find themselves alienating anyone.
AI & AR wanted in more apps
Consumers want more retail apps to incorporate AI and AR, according to research by Apadmi.
The study found that nearly 30% of consumers would like to see more innovation in mobile apps, so that they provide a better, more personalised shopping experience. Shoppers surveyed said they would be more likely to download a retail app if it featured technology that helped them to make a buying decision, or let them preview products before purchasing them.
More than a quarter (26%) said they would like to see retailers implement AI tools in shopping apps, particularly if they help to remember past purchases and recommend products and deals based on shopping history.
Nearly a fifth (18%) also think that AI in retail apps, like chatbots or digital assistants, would be a good improvement and that retailers should investigate introducing these tools into apps.
Almost a third of consumers (29%) believe retailers should invest more in augmented and virtual reality platforms. One of the main reasons why they want these features is because they could allow them to see how big or small items are before buying them (33%). Nearly one-in-three (29%) said they would use AR to see how to use a product before they bought it.
Rise in requests for location data
There has been a rise of 170% in ad requests containing location data, and a 20% boost in eCPM for ad requests that include GPS data, according to Inneractive.
This research demonstrates that location-based mobile advertising is fast becoming a competitive differentiator as mobile ad players enjoy the benefits of providing a highly personalised, relevant, and timely user experience.
The number of bid requests in China grew by 33% and eCPM nearly doubled, as the rise in demand has allowed Chinese publishers to raise the prices for their traffic. There was an increase of 133% in video ad requests, which is no surprise; however, banner ads are still very popular with their eCPM growing by 81%.
The number of programmatic private deals created between April and December 2016 grew 5x, while revenue from private deals, during the same time period, grew 13x, suggesting not only that this method of selling is being more widely adopted, but also that publishers are shifting more premium inventory to this channel.
Payment terms hurting small agencies
Small agencies lose out as brands are enforcing 86-day payment terms on average, research by FastPay finds. This represents an increase of 20 days since 2013.
With the average value of these invoices nearing £25,000, a delay of 86 or 120 days can prevent an independent agency or ad tech provider from growing. This is exacerbated by the fact that payments to media owners, especially the giants of Facebook and Google who own two-thirds of the digital advertising market are required on strict 30 day terms.
Matt Byrne UK Director at FastPay said: "Eight years after the financial crash, banks are still refusing sought-after credit as they overlook key indicators of a company's financial strength. For agency and ad tech startups in particular, their early-stage cash flows disqualify them from traditional criteria".