What APAC CMOs Want from Their Agencies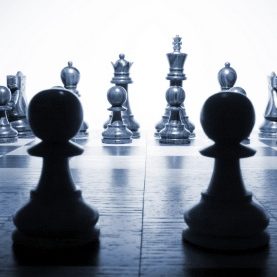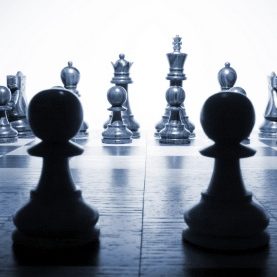 The roles of chief marketing officers (CMOs), as well as media agencies, have become more complex amid an evolving digital landscape. In this industry byliner, Rahul Vasudev, MediaMath's Asia-Pacific managing director, highlights what marketers want from their agencies and how the latter can better support their clients' business.
The role of the CMO has evolved significantly over the years. This change has further accelerated with consumers in Asia-Pacific increasingly demanding more personalised and relevant communication.
CMOs, and their agencies, today need deep knowledge about the application of data, technology, and insights more than ever before. In fact, Gartner predicts that 2017 will be the year when CMOs will, for the first time, spend more on technology than their CIOs counterparts, indicating that marketers are increasingly looking at technology to help them understand and serve their customers.
This trend notwithstanding, CMOs in Asia-Pacific are still looking for ways to tap this space to generate returns on the investment and are hesitant to take the step towards programmatic because they lack the right partners to support their implementation. For marketers in this region who are not using programmatic, 41% indicate they do not have an agency partner to help them use it, according to a Forrester report commissioned by MediaMath.
A wealth of insights can be derived from data that a programmatic-first approach generates; and agencies have the opportunity to work closely with technology partners to harness that power. There is a real opportunity for agencies to move up the food chain by leveraging insights driven from media and applying it back to the brand's overall marketing design. They can help marketers understand what brands to launch, where to distribute them, and even down to the kind of packaging design to use to truly support the CMO where it makes the biggest difference.
Data now influences every aspect of a brand's marketing efforts. Agencies analyse the data to channel investments into a wide range of consumer touchpoints, crossing everything from basic video ads, to social media, to geospatial ads on an individual's mobile phone. Data generated from all of these investments fuels the creation of behavioural profiles of consumers, drawing on the consumer's online, mobile, and even retail habits – where they go and what they do when they get there.
However, with the arrival of new tools in the marketplace, CMOs in Asia face multiple challenges in managing and aligning customer touchpoints. A lack of integration across platforms means agencies now have an increasingly important role to play in activating and informing brand communication, providing CMOs with solid reasons to invest in sophisticated marketing technology. They need to help brands architect a data-management strategy and harness the tremendous amount of data that their marketing spends generate.
This was highlighted in a study conducted by MediaMath and The CMO Club, where almost 55% of marketers listed "ownership and activation of data" as the most critical part of how their agency had succeeded in conveying their brand message.
The challenge, then, for agencies in Asia-Pacific is whether they can develop the internal expertise fast enough to take a leadership role in this area.
Our study also found that more than a quarter of CMOs allowed their agency to access and activate all first-party data; whereas more than a third limited the amount of data their agency can access.
So, while the agencies have a task at hand, it is important for CMOs to decide which datasets are relevant to their marketing strategy and where to draw the line between providing third-party access to relevant information versus retaining information that might be sensitive or unnecessary.
According to the study, also high on a CMO's wish list is agency alignment between campaign and business goals; with close to a third of marketers believing that such alignment is the most important ingredient for excellent agency support. A lack of understanding around key performance indicators (KPIs), as well as the evolving digital landscape, have resulted in marketers finding it difficult to establish solid business objectives. This necessitates a clear and transparent relationship underpinned by a deep understanding of the nature of the client's business, so agencies are able to translate true business objectives into relevant media-related KPIs.
The role of agencies in Asia-Pacific is no longer as clear cut as before, especially as their CMO clients increasingly embrace digital transformation. As agencies transition from the management of campaigns to a focus on customer experience, they require sufficient knowledge of technology to carry out an integrated marketing campaign.
Programmatic tools will be their best assets in this endeavour as they allow initiatives to be tweaked while they are 'live', enabling an agency to focus on a particular channel that is garnering success or change the emphasis of a campaign to focus on a specific message that is working better than others.
Most importantly, agencies can take these learnings back to the client and update them on the overall marketing design and future product GTM design. Such use cases are on the rise with marketers in Asia-Pacific looking to invest more in data-driven marketing.
In India, for example, 44.4% of marketers had significantly increased their 2016 budgets in the programmatic space, compared to 28.5% the previous year.
The relationship between the CMO and their agency has become critical, stressing the need for a clear and collaborative pathway between both parties. In our study with The CMO Club, 20% of CMOs say they want a relationship with their agency that challenges them to think outside the box and allows for open communication, rather than a simple instruct-and-perform type of agreement.
With advances in digital marketing, the roles of CMOs and agencies are evolving as the industry increasingly looks to create personalised and engaging content for consumers. CMOs will need to closely work with their agencies to maximise the use of technology by centralising and activating the best customer platform for unlocking data and deciding on a clear path for putting that data to best use to align campaign goals to business metrics.
They will need to establish a two-way, communicative relationship between the brand and agency to truly maximise the impact of technology on their marketing.
AdvertiserAgencyAnalyticsAPACBrandingDataLocationProgrammaticTargeting