Rewarded Video Boosts Retention; Far-Reaching Benefits of AI
by Hugh Williams on 18th May 2017 in News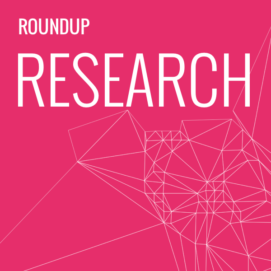 ExchangeWire Research's weekly roundup brings you up-to-date research findings from around the world, with additional insight provided by Rebecca Muir, head of research and analysis, ExchangeWire. In this week's edition: Rewarded video boosts retention; Far-reaching benefits of AI; and Low levels of viral video.
Rewarded video boosts retention
Rewarded ads increase mobile app retention by at least 4x, suggests a study by Tapjoy. Players who complete any rewarded advertising offer (an ad that gifts app players with virtual currency or premium content in exchange for their engagement) during their first week after downloading an app have a 30-day retention rate of at least 50%. This is compared to the benchmark of less than 13% for all app users, according to the report.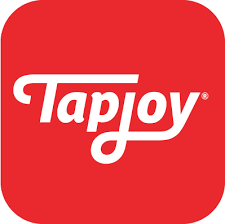 The study also shows that rewarded video ads have the most profound impact on app retention of any ad type. Players who watched just one rewarded video during their first week had a 30-day retention rate of 53% – an increase of more than 300% over the average. For players who watch seven videos in their first week, the 30-day retention rate was 71% – more than 450% greater than the benchmark.
According to the findings, two-thirds of players never use an app again after the first day they download it. Full Screen Interstitials (FSI) have a dramatic impact on players' retention rates. Like videos, merely completing one FSI in their first week increases a user's 30-day retention rate by 300% over the average.
Far-reaching benefits of AI
Engineering and administration stand to benefit the most from AI, finds a study by OnBuy.com.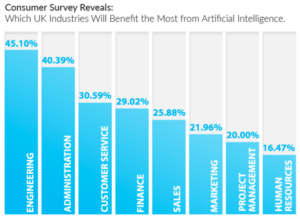 The study, which focuses on consumer opinion of which industries stand to gain the most from the adoption of AI, shows that 45% feel engineering is well placed to take advantage of advancements in this field. Administration (40%) and customer service (31%) also appear likely to benefit from the rise of AI. Marketing sits at 22%.
A generous 61% feel AI will effectively streamline day-to-day processes: 46% believe machines will take sole charge of dangerous roles and 37% believe automation will eventually take care of all mundane work tasks. Additionally, 24% feel artificial intelligence will accelerate processes and increase business revenue.
For those who endorse the use of AI in the workplace, 38% believe it will increase opportunities and 21% are confident the use of artificial intelligence will not impinge on existing job roles.
Low levels of viral video 
Only 1.2% of social video on Facebook goes viral (i.e. reaches over one million views), according to new research from Wochit.

'Popular social videos' (defined as between 100,000 to one million views) amounted to 16% of the videos, 44% of all views, and 33% of all shares. The remaining 84% of these videos amounted to only 18% of all views and only 7% of all shares.
The study also finds that on average, globally, publishers' video content is:
– Viewed 100,000 times
– Shared 1,000 times
– Liked 1,400 times
– Has 140 comments
Videos running between 60 and 90 seconds get the most views, though shorter videos (30 to 60 seconds) garner the most shares. Format also plays a part in this, as square videos receive six times more shares than horizontal ones.