Why Digital Advertisers Need a Premium Marketplace
by Romany Reagan on 19th Jul 2017 in News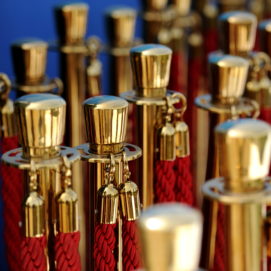 There's one definitive way to address the issues surrounding brand safety and transparency, but the industry's not set up to deliver it, says Simon Stone, commercial director, Collective.
Unsurprisingly, with the issues surrounding Facebook and YouTube in recent months, there's growing concern among advertisers over brand safety and a call for transparency in terms of exactly what kind of content their ads will appear next to. This is driving a shift in thinking about digital advertising.
Years ago, when I started out in digital media, premium content was king. It was all about putting a schedule together with all the glossy titles – the magazines and newspapers everyone had heard of. Then the emphasis moved towards data – it was all about people, not places, targeting the right profiles, regardless of where they were or what they were reading.
Now, recent incidents when brands have appeared against inappropriate, distressing, damaging content has swung the pendulum back towards premium placement.
Why? Because if you know that your ad will appear in a well-known premium title, it is an automatic guarantee of brand safety and transparency. What's more, brands gain kudos by association.
The problem is the ad marketplace is not geared up to this way of working.
Brands and agencies have been increasingly taking a 'fewer, bigger, better' approach. So, rather than buying a campaign with 20 different publishers, ie. going direct to the Telegraph, the Mail, Marie Claire, etc, they want to do it all in one place. This is key to what a lot of trading desks are doing within agencies.
The problem with a lot of trading desks, however, is that it's more about delivering scale through thousands of websites where you could end up alongside all types of content.
For brands that want to appear against several premium placements in one go, there's not really a quick-and-easy way of doing that.
What advertisers need is something that has been talked about quite a lot before, but never fully realised – a premium digital ad marketplace.
Other digital alliances have failed to deliver what they promised, due to the difficulties associated with multiple big-hitting publisher stakeholders all trying to agree on a common ground. Recently, the Pangaea Alliance, which was set up to give advertisers access to premium publishers' inventory across APAC, Europe, the Middle East, and North America, hit the buffers. The co-operative consists of both UK-based and trans-Atlantic including: CNN International, Dennis Publishing's Alphr, FT, Inc, The Economist, and Reuters. However, a contract dispute between the Guardian and ad-tech partner Rubicon Project has meant the latter has quit the group, throwing its future into doubt.
Yet the benefits of a premium digital ad marketplace have never been more clear or relevant.
Aligning your ads with premium content is a guarantee of brand safety as well as offering premium brand association. If you ran a campaign for L'Oreal, say, and it appeared in Marie Claire or on thetrainline.com it could well be seen by the same person. However, it would be viewed in a more positive light on a women's lifestyle magazine site rather than on a train booking portal.
Is it really too much to ask for a group of premium publishers to come together and work in partnership to enable this to happen? The answer is: probably! Previously, when this has been attempted, you have too many people trying to make a decision and pushing their personal agendas, so it takes forever and a day to get things off the ground.
Perhaps the answer going forward is for a third-party, or a small steering group, to lead the initiative; to lay down clear ground rules and strict membership criteria to ensure all publishers pass the premium and transparency test. This will avoid the creation of simply another giant ad network, and help to prevent infighting or any one publisher from dominating the others. In order to drive publisher interest, the commercial benefits need to be clearly defined and presented in a compelling way to make joining the group a no-brainer.
With everyone on board and in agreement, we would have a walled garden of sites where advertisers and agencies know exactly which premium placement they are going to run across. And, importantly, we can move beyond simply looking at ad creative to sharing first-party data to optimise performance for brands.
A utopian ideal or the future of digital advertising? Only time will tell…