Google's Search Downgrade Inspires Innovative Solutions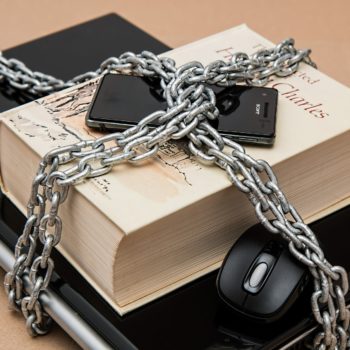 The one thing in the advertising industry that's constant, is change. And companies like Google are always changing the rules on publishers, advertisers, and vendors, which automatically forces change across the industry. Writing exclusively for ExchangeWire, Gonzague de La Tournelle, COO, Madvertise, explains that while the mandates that Google impose may be frustrating, these changes can also lead to innovative solutions by the companies that need to abide by them.
Google's decision to downgrade the search ranking of mobile sites that employ what Google calls 'intrusive mobile interstitials' (those ads that cover much of the screen, making it hard to read the page's main content) is providing quite a challenge for publishers. And many publishers are rising to that challenge.
Google claimed that it made the change to protect users, saying: "Pages that show intrusive interstitials provide a poorer experience to users than other pages where content is immediately accessible." It probably didn't hurt that the change also benefits the company's own ad service, DoubleClick for Advertisers. Google also noted that pages using banners that occupied a "reasonable amount of screen space" would not be affected by the change – and Google will decide what is reasonable and what is not.
Some will argue that users really do prefer seeing fewer interstitials. We prefer to use data to draw such conclusions. And if page visitors had indeed found the ads excessively intrusive, they would have voted with their fingers by ceasing to click on sites known to carry this type of advertising, or would have left the sites quickly – often before the ads had even completed. If they did neither, then, by definition, they must not have found the interstitial too intrusive.
It would be better if Google, a search company, did not make such decisions. It should be up to each publisher, not Google, how to monetise its content. Publishers and advertisers learn quickly what works and what doesn't, and tolerance for certain types of ads can vary both across and within verticals.
Google's announcement was especially troublesome in Europe, where – thanks to very inexpensive data plans – one quarter of all media consumption is on mobile devices. Even without such data plans, the move to mobile media consumption is evident. Mobile is much more convenient, providing people a way to access the content they want anytime, anywhere. And, as is the case on desktops and laptops, mobile content is supported principally by advertising. The impossibility of using cookies on most mobile devices forces publishers to experiment with new forms of advertisement to support the content their readers and viewers want.
Those who have been in the industry for some time know that things like Google's interstitial downgrade happen every so often. Whether one agrees or disagrees with the reasoning given for Google's search-ranking change, we all have little choice but to adapt to it. Some of us had built our recent business on the kind of mobile interstitials that now fall under Google's definition of 'intrusive'. Affected companies needed to find other ways to meet their clients' advertising needs before Google flipped the switch on the announced change.
Despite all the changes in the digital sphere, some things are constant – and necessity remains the mother of invention. We know of one mobile alternative that not only meets clients' needs and avoids penalisation under Google's new rules, but also results in growing click-throughs and revenues.
When you're looking to innovate, it's wise to find a good partner – a company that can brainstorm with you, and that has the expertise to execute the ideas you come up with together. Companies like Smart AdServer can help develop a suite of solutions. Its RTB-enabled alternative formats such as parallax video (a compelling format that displays part of the video as background while the user scrolls) as well as native and standardised formats within publisher content worked well for our clients.
Companies can also use dedicated network features, such as strong application program interface, or API, and a holistic yield algorithm, which maximises revenue from programmatic ads, even as it ensures that publishers meet their commitments of direct-sold ads.
Dynamic passback helps avoid discrepancies. A high-impact parallax alternative for display and video on mobile and in-app can enable companies to maintain their global revenue streams. Companies will find high demand in open auction for parallax video formats. (In our case we saw an eightfold increase in parallax video impressions after only four months. For the most successful parallax video mobile format, we saw a constant increase in impressions over four months. Last December saw a sixfold increase in impressions and a jump of more than 62% in paid CPMs.)
While we, like others in our industry, continue to oppose Google's order, we have enjoyed finding ways to work around these issues in order to benefit advertisers, our publishing partners, and their clients. Others can, too.