Digital is Driving UK Ad Spend's Growth, But Times Are Still Tough
by Lindsay Rowntree on 1st Aug 2017 in News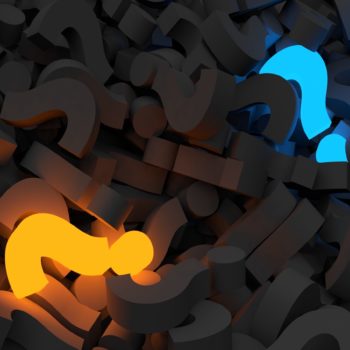 In a period of economic uncertainty, the outlook for ad spend in the UK has been unfavourable of late; yet according to the Q1 2017 AA/WARC Expenditure Report, the market is still on course for growth this year.
The report, released 27 July, predicted a minor downgrade in forecasts, but still showed year-on-year growth of 1.3%, which marked the fifteenth consecutive growth quarter. Full-year outlook has been downgraded to 2% year on-year growth, with recovery at 2.5% expected in 2018, thanks to more certainty around Brexit, as well as a probable boost from the World Cup.
Digital was the main driver of growth of overall UK ad spend in the first quarter, with a 10.1% increase on the same period in 2016. Unsurprisingly, spend on mobile formats contributed significantly to that growth, with a 36.2% increase year-on-year.
Digital formats across 'traditional' media also saw strong growth, with national news brands seeing a 25.4% rise, radio increasing by 8.1%, and DOOH recording growth of 27.6%. Despite this growth, all saw an overall contraction when including offline media into the mix, versus Q1 2016.
In other news, cinema was the only traditional medium to experience growth, recording a whopping (and surprising) 27.6% increase – not what you would expect, considering the squeeze on consumer spending the UK is currently experiencing. Perhaps cinema ticket promotions, coupled with some big box office titles, made cinema a compelling option for advertisers last quarter.
ExchangeWire speaks to the experts, to get their take on whether the advertising industry should have cause for concern, or whether digital is the answer to help keep ad spend buoyant and, for them, it seems mobile and search give us the biggest reasons to remain positive.
In times of uncertainty, search is the advertising stronghold
"It's positive to see that search advertising is continuing to look healthy, with a quarter of UK ad spend now going towards search. We expect this to grow even further over the coming months as advertisers continue to see the value that paid search offers. Search remains one of the easiest ways to reach customers showing qualified intent and, in uncertain times, it's no surprise to see marketers continue to invest heavily in the medium. When looking at the industry overall, it has performed well despite the economy facing a lot of uncertainty, it might be the market's slowest growth since 2013, but it's still growth."
Wajid Ali, Head of Paid Search, Forward3D
Mobile is a reason to remain positive
"Ad spend may be at its slowest growth rate, but it is a positive sign that digital is still performing well. In particular, mobile spend is still looking healthy, with mobile revenues rising by 36.2% year-on-year. This is encouraging news, and shows that growth is going in the right direction, despite the initial warnings we have had in the wake of Brexit. Moreover, it tells us that marketers are beginning to recognise the bigger value in mobile, as it gradually becomes more of a dominant platform for consumers to rival desktop. However, the news highlights the increasing need for more investments in the sector, as issues around viewability, brand safety, and ad fraud are still paramount. The challenge for mobile advertisers now is how we can improve our offering and user experience, in order to keep us at the top of our game."
Gavin Stirrat, Managing Director, Voluum
Mobile and search growth makes voice search's future look interesting 
"The results demonstrate the growth of search advertising. With one-in-four pounds of UK ad spend now going towards this, it is likely to become an increasingly used channel of advertising for brands. By investing time in discovering how consumers are using search on mobile, and more broadly, marketers will reap in the rewards of highly impactful advertising that caters to the specific needs and interests of audiences. As well as search advertising, it is good to see that organisations are also focusing more on mobile formats – which are up 36.2% year-on-year. Both search and mobile are fundamental ways of communicating with audiences. It will be interesting to see the role that voice search will have in years to come, especially since 83% of people believe this will make it easier to search for things anytime people want. With a growing trend in consumer adoption of voice usage, it is likely that marketers will also invest in this channel."
Michael Todd, Head of Advertising Industry Relations, Google
Continued growth in search must give way to improved planning
"The news that one-in-four pounds of UK ad spend goes to search advertising is heartening for companies that operate in the search space. However, it could be invested far more smartly. We still often hear of advertisers running out of search budget when a craze takes off unexpectedly. This is because most search isn't actually real-time, meaning that brands aren't able to understand customer demand in the moment and take advantage on a real-time basis. Planning search spend smartly won't mean a decrease in spend but, instead, will increase ROI, allowing agencies to show more value."
Tom Smith, Head of Biddable Media, mporium