The Launch of Facebook's 'Watch' Will Give Users Fewer Reasons to Leave Its Platform
by Lindsay Rowntree on 14th Aug 2017 in News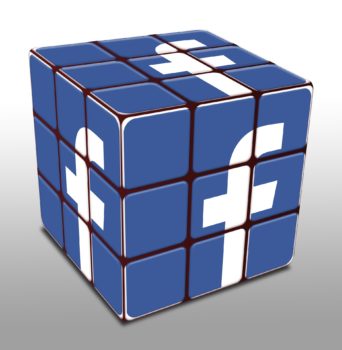 Last week (9 August) Facebook announced the launch of 'Watch', its home for original video content produced by partners. Designed to be a portal for snackable video content, the launch of Facebook Watch could make it a real competitor to the likes of YouTube and Snapchat, to make the social media more sticky, encouraging its users to spend even more time on Facebook.
According to Wall Street Journal, Facebook is on hand to assist publishers with content creation for the new platform, "either by paying to offset their production costs or offering to license or buy their content outright". Early partners include Business Insider, Mashable, and Group Nine Media (owner of NowThisNews, The Dodo, and Thrillist), with the latter planning to launch 24 shows across its various brands on Facebook Watch.
The launch came the same day as a report from measurement firm Verto Analytics revealed that 11% of British adults' time (equivalent to 28.4 million days) is spent on Facebook-owned properties, including WhatsApp and Instagram. Facebook specifically takes up 7.8% (19.8 million days) of British adults' time, whereas YouTube accounts for 5% (15.1 million days). Facebook Watch could cause the balance to shift in favour of Facebook, with more users choosing to spend time on the social media platform, rather than head to YouTube for their fix of snackable video content.
On the face of it, Facebook is seemingly keen to become better known as a hub for video content, encouraging publishers to create exclusive content for the new platform, which will be available through a new tab within Facebook. However, across the increasingly fragmented and complex ecosystem of TV and video, it will raise questions as to whether Facebook's long-term goal is to rival the likes of Netflix and Hulu, by bidding for exclusive broadcast rights to shows and events, and even launching its own skinny bundle offering.
ExchangeWire asks industry experts to weigh in:
Welcome to Facebook TV, the home of live sporting events
"This move is far more than just the creation of a new tab on Facebook. This is effectively the launch of Facebook TV; and I think we can count on this being the first step towards the social media giant broadcasting its own original content.
"A key approach will also be to broadcast live sports events. Previously, sports, like the Mexican football league, had been broadcast on Facebook Live, but the new Watch tab is the natural home for this now. We may also see Facebook finally become a player in the race to broadcast the Premier League when the rights are up for auction next year."
Dror Ginzberg, Co-Founder & CEO, Wochit
Facebook Watch drives home the disruption expected from new video formats
"Digital ad spend surpassed television for the first time in 2016; and social is playing a big part in that paradigm shift as formats like social video continue to double year-on-year – and increase to USD$4bn (£3.1bn) in US ad spend in 2017. The launch of Watch from Facebook further emphasises the massive disruption we are going to see here. If Facebook truly wants to rival YouTube, creator-developed content is going to play an essential part of the equation. The influencer marketing industry has moved from experimental to essential to reach younger audiences on mobile and social who are more likely to consume creator content over brand-owned content.
"It will be interesting to follow how Facebook manages the ecosystem of creator-driven newsfeed content versus the more professionally produced content of Watch. YouTube has found that balance between its channel-driven and Red strategy, but Facebook will continue to have the advantage of stronger discovery through the newsfeed.
"Lastly, measurement will always be key to brand marketers. Today, advertisers utilise platforms to measure the performance and impact of creator-driven content through their owned social CRM and business intelligence platforms. We will be keeping a close eye on what, if any, Watch performance metrics are included in Facebook's API moving forward."
Tim Sovay, COO, CreatorIQ
Facebook Watch will open up the marketing supply chain
"In so many ways, Facebook Watch could be a game changer – for everyone: advertisers, creators, and audiences. The most important number to keep in mind is 2.01 billion: as of June 2017, this was the total number of active Facebook users, globally. When you compare them to other video platforms, like YouTube for instance, Facebook is a much stickier destination. Think about conversations you've had – how many people are saying, 'hold on, let me check YouTube'?
"Facebook Watch is continuing the trend of social platforms driving the video conversation, with uniqueness playing well in advertisers' minds, especially as ad budgets shift from transitional programmatic video – something that has lost its 'wow' factor. The social video space allows advertisers to engage with their target audience in real-time, anywhere, and Facebook's user base is primetime for advertisers looking to reallocate their TV ad spend.
"It's also important to note that this opens up the marketing supply chain, as the money begins to be shared among many parties, it's going to be vital for marketers to demand more transparency in both social ad buying and placement. The sheer amount of data generated from Facebook's digital advertising activity means that marketers need more centralised data ownership and control, as ad investment rises and becomes increasingly fragmented."
Jason Beckerman, CEO & Co-founder, Unified