APAC Publishers Slow to Turn Up Video Content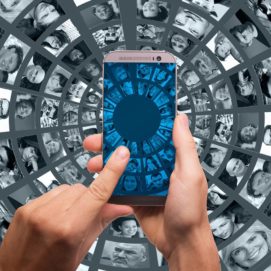 Advertisers and agencies want more video content, but few publishers in Asia-Pacific are scaling up to meet the increased demand over concerns about cost and complexity.
Eager to reduce their dependence on YouTube, marketers in the region are keen to seek out alternative video inventory, says James Sampson, DataXu's Asia-Pacific vice president and general manager. However, most premium publishers have yet to add video content at scale, he notes, adding that there also are other issues to consider.
In this Q&A with ExchangeWire, Sampson explains why publishers in Asia-Pacific still have concerns about putting their video inventory on a programmatic platform and what DataXu's recent partnership with Teads will mean for the region.
ExchangeWire: What does your partnership with Teads Studio promise to offer Asia-Pacific advertisers that they don't already have access to?
James Sampson: Our partnership with Teads has unlocked access to new and engaging video ad formats to be traded programmatically for marketers in the region. It comes at an opportune moment, too, since four out of five Southeast Asian consumers now watch video online every day, according to AOL's State of the Video Industry 2017 report.
Yet, video investments have been relatively conservative, in comparison, and mainly focused on YouTube, which simply don't match up to consumption. A big part of this is due to concerns surrounding a lack of supply and formats in the programmatic video advertising space. With our partnership, advertisers will gain access to new video ad formats consisting of Teads video inventory across its portfolio of inRead formats, such as Scroller, 360, Skin, Live, and Swing. The overall supply and range of formats has become a lot broader as a result.
Another key benefit of our partnership with Teads is that advertisers can now deliver their video ads across a whole range of devices and have it reported granularly in real time. Afterall, in addition to the volume of video consumption, it's also important to take into account the type of device and context in which consumption takes place.
In addition, Teads works with regional publishers, such as Reuters and CNBC, as well as numerous national publishers including Sydney Morning Herald, India Today, The Japan Times, Nikkei, and Chosun. In Singapore, Teads also supports some of the biggest news brands such as Channel NewsAsia and The Straits Times.
Why do you think premium video inventory is still lacking in this region?
To begin with, the increase in video demand, coupled with the growing desire by advertisers and agencies to diversify away from YouTube, means that whatever video inventory premium publishers do create is sold directly or, increasingly, through programmatic private exchanges – as opposed to open exchange.
Admittedly, though, many premium publishers have not added video content to their owned and operated properties at scale due to the increased cost and complexity it would entail. There are also considerations for consumer consumption issues like bandwidth and data charges.
In the case of inventory that already is available, the main problem is the disconnect that exists between the buy and sell side. Our partnership with Teads aims to bring the buy and sell side together, facilitating the exchange between advertisers and publishers more effectively.
What are some concerns Asia-Pacific publishers still have about putting their premium video inventory on a programmatic platform?
Besides wariness of complicating the monetisation process, the fact that programmatic is an automated process still runs into the misperception amongst some Asian publishers that they would have less control and pricing power over the transactions that take place. This tends to be especially true for premium publishers, which place importance on the advertising content running on their properties as well as market positioning.
What needs to be done to address these?
First, more needs to be done to reassure publishers the automated process of programmatic is, in fact, designed to help them take full advantage of the digital landscape by better managing transactions and pricing. It was with this in mind that we designed DataXu's self-serve platform to be as simple and intuitive as possible for users to create and leverage private marketplaces as well as run premium ad formats. We also introduced a verified inventory marketplace, which aims to ensure advertisers they are running on ad inventory the source of which has been verified as authentic – therefore, eliminating exposure to counterfeit and diverted inventory from unauthorised middlemen.
Second, programmatic partners must demonstrate their commitment towards brand safety. For us, this means establishing a clear framework with four different safety levels comprising third-party quality controls, including page-level semantic analysis, malware, ad-fraud blocking, as well as robust blacklist and whitelist management.
Can you identify some nuances in the types of video ad content that seem to appeal more to Asia-Pacific consumers?
Fifteen- or 30-second spots generally are more successful in retaining user attention, therefore delivering higher completion rates in comparison to long-form video content. If you were to take a look at the listed videos on the 2017 Asia-Pacific YouTube Ads Leaderboard, another common thread is a strong emphasis on storytelling, rather than on the product. Video ads tend to suffer if they come across as overly promotional, as consumers are easily turned off by persuasive information.
Additionally, storytelling has the ability to establish an emotional connection, particularly if the narrative is localised. This works especially well in this region because Asian consumers are pickier than those in the US, completing 4% fewer videos on mobile and 9% fewer on the desktop. It gives brands a much-needed element of authenticity, which is crucial in this day and age of customer scepticism.
Another key observation in Asia-Pacific is that there is much less of a need for videos to be professionally produced. Kantar TNS' research shows that one-in-three consumers actually prefer watching content produced by 'people like me'. This, again, is about the dimension of brand authenticity.
Adding mobile to the mix, how does this further change the kind of video content, as well as ad formats, that work better in Asia-Pacific?
It's no secret that users in the region are increasingly mobile-first. For example, in Singapore, mobile phones account for the most time spent (three hours and 12 minutes) on a gadget in a day, out of a total of 12 hours 42 minutes Singaporeans spend on their digital devices, according to a study by Ernst & Young. As a result, in the Asia-Pacific region, online video is consumed primarily on mobile devices.
What this means for video advertisers is that great care must be taken to ensure ads are in a format that shows up well on mobile devices, in order to deliver a good user experience.
And how have these challenged the way marketers produce video ads that are impactful in engaging audience?
Viewability is one of the biggest challenges in this regard. Singapore, for instance, has the lowest video ad viewability in the region at just 35%, far below the global average of 60%.
Additionally, while mobile is certainly an important medium for Asia-Pacific users, today's digital consumers expect to move across multiple screens and devices seamlessly. This means video ads need to keep up in order to deliver a cohesive user experience everywhere. This is why more innovative video ad units are critical for marketers going forward.
Ad blockers, brand safety, and viewability – what should Asia-Pacific advertisers be mindful about to avoid having to worry about these three issues?
In creating their ads, advertisers need to remember that optimising end-user experience should be a key consideration. Ads should not be intrusive or annoying, or they are almost certain to be blocked, especially since users in this region are particularly fond of ad blockers, accounting for 93% of global use of mobile ad-blocking browsers.
To optimise viewability, Asia-Pacific advertisers need to adhere to best practices, for example, by building responsive ads that fit the particular browser used to view those ads. In general, of course, advertisers should always comply with industry standards, be they the Interactive Advertising Bureau's (IAB) viewability benchmarks, or other studies commissioned by Nielsen and other market researchers.
What remain key barriers in the adoption of programmatic video in Asia-Pacific?
It's undeniable that the adoption of programmatic video in this region is still gathering momentum, because the benefits clearly outweigh any challenges in today's multiscreen environment. For one, programmatic video unlocks access to ad inventory and ad formats far beyond what is currently available for direct purchase or on YouTube. It also means that video ads can now be incorporated into existing media plans, allowing marketers to carry out advanced cross-channel measurement, benchmarking, and reporting.
Amidst that growth, there are of course some challenges that remain. Besides concerns about ad blockers, brand safety, and viewability, one of the other main barriers that needs to be overcome is the lack of knowledge and understanding of programmatic video among Asia-Pacific marketers. Unfortunately, issues like the 'programmatic tech tax' and the high-profile YouTube scandals have not helped; so programmatic in general needs to earn the trust of APAC marketers – through ease of use and proof of effectiveness.
In your view, what is still lacking in most video ad content in Asia-Pacific today?
While it's now widely acknowledged that video is one of the most immersive forms of advertising, marketers in this region still need to constantly innovate in order to continue driving user engagement levels upwards. They should be thinking about what they can do to make video ads more interactive, especially with recent research revealing that custom interactive video campaigns generate a 561% lift in total user activity, compared to standard pre-roll campaigns. To this effect, publishers and marketers should even consider introducing 360 video ad support further down the line.
Data now is often touted as a way for marketers to produce, and further finetune, creatives that better engage consumers. What benefits, as well as challenges, have you seen the adoption of data analytics bring to the creative table?
Data-driven marketing is known for its ability to drive engagement and performance, minimise wasted impressions, increase visibility into the customer journey, and, ultimately, enable marketers to use ad spend as effectively as possible.
Certainly, though, data can also play an important role in providing useful insights to inform the creative process. The challenge, however, is that much of the potentially useful data is sitting in 'media' systems that creatives don't typically have access to, or even have experience drawing insights from. There is so much data out there, so creative and media teams need to collaborate much more closely with technology vendors and experts to get the most out of media investment's 'data exhaust'.