ViralGains Raises USD$13.5m; Gravity4 Accepts Cryptocurrency
by Diane Harding on 26th Sep 2017 in News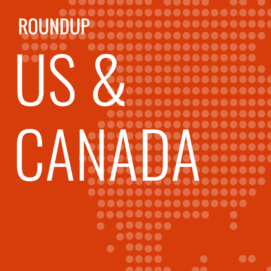 ExchangeWire rounds up some of the biggest stories in the US/Canadian digital advertising space. In this week's edition: ViralGains raises USD$13.5m Series B; Gravity4 first to accept cryptocurrency; mParticle raises USD$35m; Havas acquires The 88; SpotX and FreemantleMedia partner; Chartboost launches mobile in-app exchange; and Centro integrates with Sharethrough.
ViralGains raises USD$13.5m in Series B funding
Boston-based video advertising platform, ViralGains, has secured a total of USD$13.5m (£10m) in Series B equity and debt funding. The investors, First Analysis, Origin Ventures, Stage 1 Ventures, Pallasite Venture, and LaunchCapital, are contributing a total of USD$10m (£7.4m) in equity, and the remaining USD$3.5m (£2.59m) in debt funding comes from Square 1 Bank.
Tod Loofbourrow, CEO, ViralGains, tells ExchangeWire: "The video industry is still in its infancy, and we will soon see a host of new companies move into dominant leadership positions over search and social incumbents Facebook and Google. ViralGains is leading this wave through its innovative video ad journey platform. Video advertising is the best medium for brands looking to create authentic connections with customers. People embrace the ability to engage with brands in a two-way conversation, conveying what they want and feel about a brand and its products. The result is a personalised experience throughout the buying journey that results in increased sales and loyalty. We will be using our funding to increase our investments in engineering and product development to continue to deliver outstanding business results and increase our leadership position."
The additional funding is planned to help ViralGains increase market share in the video advertising industry, focusing on brand safety and brand-safe environments for advertisers. This Series B round follows a growth of 600% over the last three years, and an expansion of new offices in Detroit and San Francisco, as well as a new larger Boston headquarters to support their growth.
Gravity4 accepts cryptocurrency for digital advertising
Gravity4, a marketing cloud company based in Miami, has become the first company to accept cryptocurrency as a form of payment for advertising services through their marketing platform.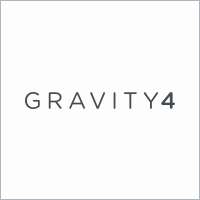 Gravity4 recently introduced LydianCoin Pte Ltd. ('Lydian'), its blockchain subsidiary and, earlier this year, they announced their artificial intelligence (AI) marketing engine, MonaLisa, as the technology behind developing blockchain technologies to eliminate fraud. MonaLisa uses machine learning to forecast the highest performing media channels within the programmatic ecosystem, giving advertisers the ability to be more effective with data and ad placement.
"Many companies that have completed token-offerings or ICOs have told us their biggest challenge was the lack of finding a mainstream marketing product", said Gravity4 founder and CEO, Gurbaksh Chahal. "Now that our platform accepts cryptocurrency as a payment mechanism, we are setting a precedent for what will soon become LydianCoin, and be the voice for marketing services. We'll continue to be a driving advocate and champion of the cryptocurrency industry as it continues toward mainstream market adoption."
Now, during the ad buying process, clients can select BTC and ETH as a method of payment, expanding to accept 40 coins in the future.
mParticle raises USD$35m
Cross-screen data platform, mParticle, has raised USD$35m (£25.9m) in Series C funding from Harmony Partners, Bain Capital Ventures, and Social Capital.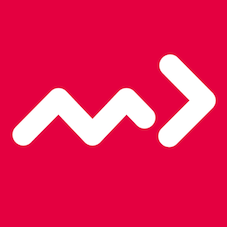 "mParticle has quickly become the market leader in the customer data platform space", said Mark Lotke, managing partner, Harmony Partners. "As more companies seek to coordinate customer experiences across digital and physical, with mobile at the centre, mParticle is positioned perfectly to make this possible. We're thrilled to help support this world-class team on their next phase of growth."
Along with record growth, mParticle recently launched IDSync, an enterprise identity resolution offering for omnichannel brands, to enable the creation of identity strategies tailored to their business, privacy, and legal needs, and independent of platform, provider, or use case.
"The customer experience needs to be coordinated across many connected devices including mobile, connected TV, voice, web, and more. Helping brands unify data across these touchpoints creates the foundation for customer success", said Michael Katz, co-founder and CEO of mParticle. "With the new investment, and the rollout of IDSync, we're excited to deliver on the promise to bring true digital CRM to leading consumer-facing brands."
Havas acquires The 88
Havas Group has acquired The 88, a digital/social agency based in New York, that provides strategic and creative services, influence and event coverage, content creation, and social media management to fashion, lifestyle, and consumer brands.
The agency, founded in 2010 by Harry Bernstein, will become an extension of The Annex, Havas' cultural network, and will be called 'The Annex88'. Harry Bernstein has now been appointed chief creative officer of Havas in New York.
Paul Marobella, chairman and CEO, Havas Creative, US, tells ExchangeWire: "Our ambition is to be THE partner for the modern CMO. Social-first thinking, building community around brands, and culture are critical to do that effectively. The 88 deal is exciting for us because it allows us to continue to break tradition on what it means to be a creative agency. As The 88 becomes The Annex88, it also marks the expansion of our Annex cultural network into New York, which will be groundbreaking in the market.
"New York is Havas' flagship location in North America. We couldn't be happier about the addition of Harry and The 88 capabilities to our already hugely talented team there. This is an essential step in our broader North American strategy."
Harry Bernstein, founder and executive creative director of The 88, adds: "Seven years ago, when I started The 88, I didn't set out to build a social media agency. I wanted to change advertising. I saw the emergence of bloggers (now called 'influencers') and social media as the future of how brands and their consumers would engage. It was the creative 'wild, wild, west' back then, and we were the cowboys. We just wanted to break how things were being done. I've learned a lot through this process, through breaking and making new things – some that worked and some that didn't. Most importantly, I learned that a great idea doesn't have to have a TV spot at the centre; because, with our consumer today, a great idea can start anywhere. So, we need to think of everything. Every touchpoint. Every engagement. Working with Havas New York gives me the opportunity to do that."
SpotX partners with FremantleMedia
SpotX, a video ad-serving platform, has partnered with FremantleMedia, a creator, producer, and distributor of TV brands – powering ad-based monetisation for FremantleMedia.
While retaining independent control over their monetisation strategy, FremantleMedia will now be able to monetise their original programming with video advertising across a network of premium publishers and OTT services, leveraging the SpotX platform. Now buyers working with FremantleMedia and SpotX will have priority access to FremantleMedia's catalogue and global brands, with full transparency and control of placements within content.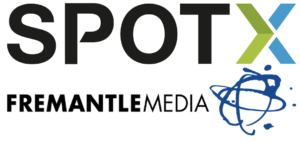 "We are thrilled to announce our partnership with FremantleMedia as one of its ad-serving and programmatic technology providers", said Ben Abbatiello, VP, audience and distribution management at SpotX. "Their content is of premium broadcast-quality in high-demand among advertisers. The opportunities to monetise this content outside of walled gardens or black box distribution channels are enormous."
"We are delighted to be working with SpotX on new and innovative ways to monetise FremantleMedia's outstanding catalogue of global brands", added Samantha Glynne, VP, branded entertainment at FremantleMedia.
Chartboost launches mobile in-app exchange
Mobile gaming audience platform, Chartboost, has launched Chartboost Exchange, a bidding exchange opening programmatic access to its in-app global gaming inventory. Brand advertisers can now reach the mobile gaming audience at scale through technology partners Aarki, Index Exchange, and Rubicon Project.
A previously untapped mobile gaming audience for brands, Chartboost Exchange reaches over 300,000 mobile games worldwide, with 900 million active players engaging in over 40 billion monthly game sessions through high-performing ad units, such as video and interactive ads.
A top priority for the Chartboost Exchange is transparency, focusing on data accessibility, brand safety, and full control over the user experience by direct SDK-driven access to all publishers on the exchange. Chartboost has native in-app ad formats, like interstitial, vertical video, and interactive ads, that are dynamically optimised with 98% viewability.
Maria Alegre, co-founder and CEO, Chartboost, tells ExchangeWire: "The future of mobile advertising is in the power of programmatic buying; and we're excited to expand demand for our publisher community through direct access to their 800 million monthly uniques. The Chartboost Exchange helps marketers from all verticals connect with this valuable in-app audience through innovative formats, from high-quality video to interactive ads. An untapped opportunity for brands, the mobile gaming audience provides a new channel of engagement with top return. Aligned with our key value of radical transparency in mobile marketing, the Chartboost Exchange approaches real-time bidding with a focus on data accessibility and brand safety for our publishers and advertisers."
Centro integrates with Sharethrough
Chicago-based digital advertising platform, Centro, has integrated with San Francisco-based, Sharethrough, a mobile-heavy ad exchange, to give marketers more programmatic buying capabilities of native ads.
Centro customers can now access in-feed native ad impressions through the Sharethrough Exchange, housing more than 1,200 premium publishers, such as Time Inc., Turner Digital (CNN), and Wenner Media, as well as app properties such as ABC News, Under Armour, and Rotten Tomatoes provide inventory on the ad exchange.
Connecting to Sharethrough's ad marketplace, Centro's platform automates the buying of in-feed native advertising, a form of paid media where the ad unit follows the form and function of the user experience.
Katie Risch, EVP of customer experience, Centro, tells ExchangeWire: "Buying native ads programmatically through our platform comes with capabilities to centrally manage this tactic in tandem with other aspects of a digital media buy. Advertisers are moving away from siloed media teams separated by digital channels, buying tactics, or other forms of criteria. Our platform's holistic approach empowers multi-pronged campaigns that can be optimised quickly and where marketers can evaluate how programmatically bought native ads perform compared to native ads bought directly on publishers or on social networks."