Converging Ad Tech & Martech: Reality or Distant Future?
by Lindsay Rowntree on 23rd Oct 2017 in News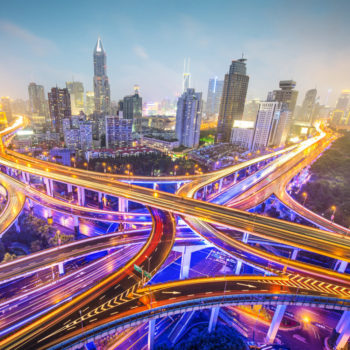 The discussion around the convergence of ad tech and martech shows no sign of abating, with analyst firm Forrester Research releasing a report last month dedicated to the subject: Kick Start Your AdTech/MarTech Convergence. In addition to providing advice for merging these technologies, such as mastering persistent consumer identifiers, the report also gives an overview of current convergence progression. It seems that although technological unification is a popular subject, it's still a distant reality for most organisations: nearly three-quarters (73%) are more than a year away from full integration, and the timeline is indefinite for two-fifths (40%) of respondents. So, with many marketers on the path to convergence, Vanessa Tadier, general manager, Europe, Visual IQ, answers the question: what makes the journey worthwhile? 
Creating a single source of marketing truth
The modern marketer's toolkit includes a vast array of advertising and marketing technologies, including data-management platforms, real-time bidding, and demand-side platforms, email and site personalisation tools, and more. While these technologies provide critical capabilities for any marketing department, most operate as siloed, stand-alone systems. Each produces useful audience and interaction data that can be used to improve marketing and advertising; but linking all this data so that it's accurate and actionable can be challenging. This is where convergence comes into play.
Contrary to common perception, convergence isn't about blending technical ability; it's about merging data. By consolidating and normalising disparate audience and interaction data, marketers can establish a single source of truth about marketing and advertising performance in the context of key audiences. Armed with this insight, marketers can engage increasingly empowered consumers with relevant, well-timed, and personalised communications.
What can convergence do for marketers?
The key benefit of convergence is that it facilitates personalisation, which research shows can boost revenue by up to 10%. However, there are four additional core advantages that make it an enticing, if not essential, move:
1. Operating smarter
When the data from disparate ad tech and martech systems is integrated, it can create a rich pool of insight that fuels greater performance and efficiency. For example, marketers can identify which emails, affiliates, videos, search keywords, display placements and other tactics are most effective for specific audiences, and better coordinate consumer experiences across channels and devices. Moreover, they can uncover how effective these tactics are at driving desired success metrics, such as online conversions and in-store transactions, and allocate their budget accordingly.
2. Ensuring KPI alignment
When systems are siloed, it's a safe bet that the measurement techniques will be too. Yet analysing performance across all channels and tactics is nearly impossible when key performance indicators (KPIs) aren't standardised across internal teams, technologies, and external partners. Moreover, siloed approaches can lead teams to double-count success metrics when multiple channels take credit for the same KPI, such as a conversion or lead. Convergence can help solve this problem. By consolidating and normalising data, it enables marketers to coordinate measurement against a uniform set of business goals and marketing KPIs.
Gaining a single customer view
Today's empowered consumers want their experiences with brands to be meaningful and relevant on any and every channel and device. To meet this requirement, marketers need a holistic view of each individual, including who they are, what they like, and how they behave. Consolidating data from disparate ad tech and martech solutions enables marketers to connect the cross-channel/cross-device consumer journey, and synchronise that data with demographic, intent, and interest attributes to create robust consumer profiles. Marketers can use these profiles to facilitate personalised experiences across screens and interactions.
Acquisition versus retention
It's generally acknowledged that the cost of acquisition significantly exceeds that of retaining existing customers – by some estimates seven-times more – yet the drive to win new customers is often prioritised. Combining ad tech and martech, however, can provide marketers with a more coordinated and intelligent approach to both acquisition and retention efforts. By offering clear insight into the combination of channels and tactics that work best for each type of audience, marketers can tailor their messages and experiences to attract new customers, while increasing retention and lifetime value for existing customers.
Martech and ad tech have long existed as separate entities. But as a duo, they can help marketers operate smarter, understand their customers and prospects needs and behaviours, drive acquisition and retention, and improve personalisation. At a time when brands must appeal directly to an individual's needs and preferences at every touchpoint, only a seamless martech/ad tech integration can give marketers the insight they need to win their business, and their loyalty.
Ad TechIndustry InfrastructureMartech