It's Not Logical to Provide Walled Gardens with So Much Influence: Q&A with Roni Anavi-Fass, Inneractive
by Lindsay Rowntree on 2nd Nov 2017 in News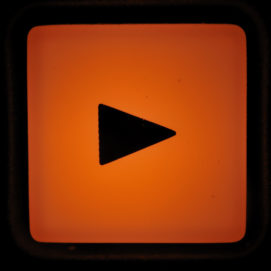 Following Inneractive's recent launch of VAMP (Video Advertising Monetisation Platform), a tool to help mobile publishers compete with Google and Facebook, ExchangeWire speaks exclusively with Roni Anavi-Fass, VP product, Inneractive (a subsidiary of Fyber), to discuss why publishers need this new platform, the challenges they face with video monetisation, and how their future alongside the walled gardens will continue to shift.
ExchangeWire: There are so many ad types and templates to compare across numerous publishers, causing buyers to resort to the familiarity of walled gardens. What do publishers have to do to differentiate their platforms?
Roni Anavi-Fass: The giants, Google and Facebook, are not using especially creative or innovative ad types. In fact, it's not so much multiple ad types and templates so much as it's just that there's a great deal of mistrust. Publishers don't trust the exchanges because, historically, there have been hidden fees and other issues. To differentiate themselves, publishers need to partner with a trustworthy platform so that they are able to showcase their inventory, and prove that it is on par with that which is offered by the walled gardens. Publishers also need to offer buyers lucrative audience packages to compete with the giants.
How best to monetise video is the million dollar question – pre-roll can be too intrusive on the customer experience, outstream can be too easy to scroll past. What format(s) will hold the key to successful publisher video monetisation?
In general, pre-roll in mobile is a bit of a unicorn; it exists only in the most premium of content. As for outstream, it's not that easy to scroll past. We see platforms like Facebook and Instagram, where square video is leading the charge for both content and advertising.
The formats that hold the key to success in video are without a doubt outstream, as long as it's measurable and clean. There is also rewarded video, which is gaining traction, not only with gaming publishers, but across the verticals – it's an opt-in format that generates better engagement and ROI.
Meeting viewability requirements, waning attention spans from consumers, and ad blockers are all obstacles to publishers monetising their video content. What more can be done to address these issues?
For viewability, it's a simple matter of providing trustworthy measurement solutions. Right now, there are so many available with varying degrees of successful implementation, which makes it difficult for everyone to settle on a solution. Battling the waning attention spans of users is an issue for both publishers and advertisers; and it's likely why rewarded video is becoming so popular. The opt-in nature of the format means that users are engaged with the ad being shown and are choosing to view, so it's less intrusive to their experience in the app and engaging at the same time. Ad blockers are more of a desktop and mobile-web issue and we've yet to really see it become a hurdle for publishers in the mobile-app space.
How does the Video Advertising Monetisation Platform (VAMP) increase viewability, engagement levels, and pricing accuracy?
VAMP increases viewability with dedicated ad unit management that was designed to match the IAB categories, and offers built-in viewability measurement from three top industry vendors, such as MOAT. Engagement levels are increased with dedicated ad units that provide a better user experience, like square, which fits in with a feed environment, and our storytelling behaviour, that plays a video unit in consecutive slots for a cohesive user experience. Using data, from first, second, and third parties, publishers are then able to price their inventory accordingly: instead of pricing per unit, they are able to price by the audience, allowing publishers more control over what and how they price inventory.
What is the state of publisher video monetisation at the moment? Why is VAMP necessary?
Mobile app inventory has yet to crack brand video advertisements. The main reason for this is measurement, as the measurement capabilities available for mobile don't match up with what is offered on desktop and TV on mobile, from Nielsen DAR, to viewability, to engagement, it's simply not there for them. What VAMP brings is capabilities that answer their measurement needs – with VPAID, high-engagement ad units and targeting data.
What's the future for walled gardens? Will we see publishers continue to rely on the likes of Instant Articles and AMP, or will concerns around measurement and poor monetisation see them stand on their own feet?
All publishers will continue working with the walled gardens; they offer great platforms. However, it's important to keep an alternative available. It's not logical to provide them with so much influence over this ecosystem. It's the responsibility of ad tech vendors to provide innovation that doesn't fall short of that offered by the likes of Facebook and Google and we're not ashamed of that. It's uncertain if AMP and Instant Articles have measurement concerns or poor monetisation, publishers simply need to find ways to monetise that aren't the walled gardens. There's so much more beyond these platforms, like out-of-home and TV, and it's important to remember this. It goes beyond monetisation, it's about publishers having the freedom to produce quality content that is uninfluenced by the platforms which provide them with income.
Just recently, CBS stated that so many ad dollars go to Facebook and Google and the CMOs need more than two options where to place their budgets. Premium content doesn't live on these platforms, they are UGC (user-generated content)-based, and this cannot be the prevailing trend forever – the rising concerns surrounding brand safety are an indicator of this.