The Telcos' Various Routes to Ad Tech Dominance
by Ciaran O'Kane on 3rd Nov 2017 in News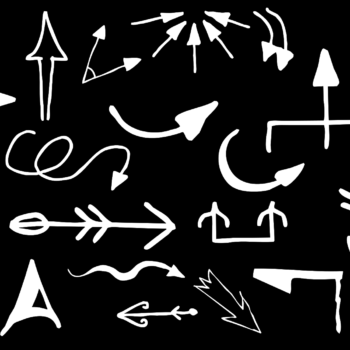 Much has been made of ad tech's new strategic buyers. With the demise of traditional buyers, like AOL and Yahoo, and the departure of Google, new players have filled the M&A vacuum. The most prolific of these new buyers have been the telcos.  
Looking to unlock the value of their first-party data, and diversify beyond their plateauing core business, the telcos have been actively shopping for ad tech assets.  
They all seem to have varying strategies – and it's uncertain how successful they will be, given the litany of failed attempts at building a successful ad business.
It would seem that they are now at an inflection point. Telcos can no longer rely wholly on their core business – and have the luxury of time for a piecemeal approach. Selling data and call time isn't going to grow the business; and the public markets needs to see growth.
So, are telcos serious about grabbing part of the hyper-growth digital ad market? Can they take budget away from Google and Facebook? And, if they can, what would the best strategy be?
The holistic media & tech route
Tim Armstrong might well be the greatest deal maker ever in ad tech. From bringing AOL back from the brink, to leading new challenger ad tech brand, Oath, Armstrong has plotted the perfect route to greatness. Armstrong now manages a company that has the data and tech to take on Facebook and Google in digital advertising.  
Backed by Verizon, Oath looks like a proper attempt by a telco to build a third force.
Oath is a melange of digital media brands and ad tech, but its core USP is data. Between Yahoo, AOL, and Verizon, Armstrong has a realistic chance of unseating the big two. Oath's digital ad business will be doing well over USD$7bn (£5.51bn) per annum (not an insignificant sum).
If he can stitch all those assets together – and there are lots of them – Oath is going to be a serious player. The naysayers say it is a foolish endeavour; but its multiscreen and cross-device data trove could help it build an ad business worth tens of billions. Never underestimate Armstrong.
Can other Telcos follow Verizon's lead? Highly unlikely. The problem with this strategy is that it is both risky and expensive to build out.
In Oath's favour, is that those digital media and tech assets are finite. Yahoo might have been a basketcase under Mayer, but at its core Yahoo had some valuable real estate.
Oath is more a calculated risk than an outright bet. It has the resources to succeed where others have failed.  
The all-in-one ad tech strategy
Singtel has been the most prolific buyer of ad tech since 2012. It has spent well over a billion dollars on companies in the space. What's the rationale behind the pure-play ad tech M&A activity?
Data seems to be the motivating factor. Singtel owns a range of TV, internet, and mobile businesses throughout Asia and Australia. Advertising is not a core business. Given their market share, it would seem unfeasible that they would ignore a fast-growing market, like digital marketing. Do you simply want to be a dumb pipe for companies like Google and Facebook?  Or do you want to unleash the commercial value of your own first-party data?
But why buy so many execution points? If you look at the buys (display ad net, mobile ad net, contextual ad net, and DSP), it is clear they are trying to build some kind of buy-side franken-stack.
What's not clear, is how they will make use of their first-party data. Is there a DMP solution there helping with segmentation and feeding the execution points? Is it all a managed service? Or will there be a self-service element? It's clear that Singtel is still missing key tech. This will be an ongoing project.
The identity route
Some telcos have eschewed the big bets placed by Singtel and Verizon and are focusing on an identity play.  
Telenor recently shelled out USD$360m (£283.4m) on Tapad, a cross-device ad network. The reason? Telenor realised it is sitting on strong first-party data, but it is scalable. Can it roll out an ad product without it? It's a tough act, given the deterministic data dominance of the big two.  
Tapad offers a probabilistic solution to this. The acquisition has given Telenor an interesting play in the identity game. Time will tell if probabilistic will build significant revenue.
While Telenor has gone down the M&A route, others are looking to partner. One of the more interesting companies offering a means to unlock data value is Rainbow. The story of Rainbow, to this point, has been controversial. It started life as a reviled network-level ad blocker (Shine) but it has since evolved the proposition into a powerful identity play for both publishers and advertisers.  
Many telcos simply won't have the resource, or the financial stomach, to build a successful standalone digital ad business. By partnering with the likes of Rainbow, it can take a chunky revenue while helping build out a scaled identity business that will have longevity.  
Betting on ad tech to build bespoke solutions
There have been very few big funding rounds for ad tech over the past 24 months. The recent Series B raise of USD$23m (£18.1m) by Unlockd was the first in about a year. The investor, Axiata, is a telco looking to make a bet on a technology that is mobile-first.
The premise of the Unlockd proposition is a simple trade off: see an ad for free giveaways like mobile credit and other assorted items. Unlockd is a simple, but effective, model – designed wholly for the mobile device.  
Users unlock their phones hundreds of times per day. A targeted display or video ad during this process is a powerful place to be in any user's journey to conversion.  
No doubt more telcos will look to invest in ad tech businesses that help them unleash the value of their data and devices.
The route to ad tech dominance is going to vary for many of the top global telcos, but their goal is the same: diversification. You can expect to see more M&A activity and investment over the coming months.   
Ad tech will prosper and survive; but only if it can adapt to the new realities of the industry. Thinking beyond the cookie and desktop display is the only way to ensure your longevity.