Ads.txt: Progress & Perspective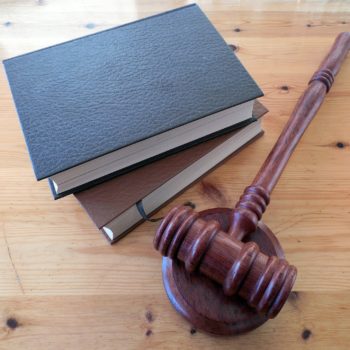 One of the latest ways the industry has tried to combat fraud has been with the ads.txt initiative, allowing content owners to specifically declare who is authorised to sell their inventory. Writing exclusively for ExchangeWire, Olivier Girault (pictured below), director, business intelligence, Telaria, explains how ads.txt has been used to date, and how compliance will change the face of transparency across the industry.
Technology has forever changed the way people consume content, unleashing a cascade of changes in advertising. From publishers and content creators, to advertisers and marketers, to the platforms underpinning the entire ecosystem – no one is spared. My role, on the Business Intelligence team at a video SSP, gives me a unique vantage point: I get to witness very closely major and minor trends in the ways publishers monetise their supply and, in turn, the ways DSPs buy that inventory. The data is always telling a story.
For instance, we've been tracking buyers' and sellers' reactions to the IAB's ads.txt initiative, launched six months ago. Ads.txt is free and low-tech – perhaps counterintuitive in an industry built on real-time auctions. Though not a remedy against all types of fraud, ads.txt is a key tool to streamline the value chain in a business where it's possible to buy and sell inventory multiple times. Anyone buying inventory can ensure that their 'supplier' is trustworthy, and has the business relationships it purports to have.
Spectrum of use cases
While adoption has increased very quickly (to date, about 50% of the entire internet has an ads.txt page; for comScore top 100 properties, it's over 70%) we've yet to see exactly how buyers will use it. The most basic use is to visually check what a seller says during a business negotiation: is this seller listed as an authorised seller of this inventory? The most sophisticated is to use a web crawler to fetch ads.txt page data and update the DSP's bidding algorithms to filter out unauthorised inventory.
Regardless, DSPs and advertisers should, and will, rely heavily on ads.txt in the months to come. Intermediaries that soared while ad tech was a blackbox, but do not have relationships with either sellers or buyers, or do not own any valuable technology, will naturally be phased out.
Further standardising & scaling
But ads.txt is not a perfect tool yet. It works great for premium domains. Publishers add only a handful of SSPs they are directly working with and thus prevent unauthorised resellers or fraudulent individuals (such as in the latest scam 'Hyphbot', identified by Adform) from stealing money intended for the publisher.
It's starting to prove less relevant for second-tier domains. Why? It may be in the interest of those publishers to list as many sellers and resellers as possible (whether they actually work with them or not) to make sure that DSP crawlers will keep bidding on their inventory.
Additionally, a lot of valuable descriptive information is not yet part of the ads.txt standard (e.g. denoting video vs. display, countries, etc.). We are already seeing publishers add a large amount of ad hoc comments and formatting to help organise and interpret the ads.txt file (e.g. www.news.com.au/ads.txt or www.youtube.com/ads.txt) – but this is obviously not scalable.
Ads.txt 2.0
Looking forward, 'ads.txt 2.0' will most likely transition from a low-tech text page to a more sophisticated solution, with more robust features. The ad hoc comments and varying formats will likely give way to something more precise. Buyers would benefit, for example, from an ads.txt solution that clearly differentiates types of inventory. That way, they would know a seller was authorised to sell video (often the most expensive inventory) vs. display. Eliminating confusion and any potential wiggle room for fraudsters is paramount. This is just one example, but surely as adoption continues and the 'ads.txt world' becomes the new normal, there will be many opportunities to add greater functionality and value.
Transparency for today & tomorrow
Less than six months after the ads.txt launch, it is clear that the initiative has been a great success. No matter what ads.txt looks like in a year or two, it is paving the way towards more transparency at a low cost across the advertising ecosystem.