Brands Need to Be Directly in Touch with Consumers: Q&A with Mark Cullinane, PCH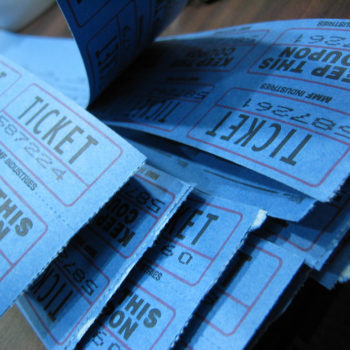 Sweepstakes and gaming draw a valuable audience for brands, and Publishers Clearing House has been reaching these consumers since the 1950s through traditional marketing channels. But times have changed, and PCH has joined the digital age. Mark Cullinane (pictured below), SVP & GM Digital, PCH, talks about the changes they've made as a company, how they are working with the advertising industry today, and how they see the future shaping up around personalisation and audience engagement.
ExchangeWire: PCH has been a long-term established brand in the US, what triggered the move to adopt an ad tech arm of the business?
Mark Cullinane: PCH has always delivered advertisers an engaged, people-based audience. When that audience went online, and when advertisers grew accustomed to accessing customers digitally, it was a no-brainer for us to make the investment in the ad tech stack that would allow our basic value proposition to evolve along with them.
In that sense, it was a natural evolution. A little over six years ago, we made an acquisition of a company called Liquid Wireless. That acquisition became the catalyst for us to invest in controlling our own advertising destiny versus relying solely on third parties to maximise our advertising revenue.
Some of our customers participate only in our commerce model, which offers a curated lineup of products for purchase via our proprietary instant credit model. Some customers participate in a traditional advertising model, engaging with our digital entertainment properties. Many –if not most – participate in both. Our investment in ad tech is really about us as a publisher wanting to deliver compelling and personalised advertising experiences for our audience, for whom we're curating really unique-chance experiences.
What are the various ways that advertisers/agencies and partners across the space work with PCH?
Our partners work with PCH because, fundamentally, we are a publisher that drives measurable results from their media spend. We deliver engaged, targeted audiences in brand-safe environments. We offer a diverse range of inventory across multiple sub-brands, all of which centre around the unique value proposition of offering free-to-play, chance-to-win opportunities to consumers. The audience who shows up is highly engaged and transmits quality first-party data, all of which enables us to deliver superior performance for our advertisers. And there are a number of ways that we make it possible for our partners tap into that audience.
As we've evolved our products lines, the variety of ways in which advertisers engage with us has also expanded. One of the areas that we're aggressively pushing in 2018 is leveraging data-driven marketing tactics through traditional marketing channels, such as sampling or couponing through our direct mail infrastructure. Today, we are able to cost-effectively put tangible products and offers in front of our customers at scale. All of these experiences are tied into one unified, authentic audience base and one unified data set, whether online, offline, or both.
Traditional performance marketing tactics for brands looking to convert customers continues to be a way we engage with advertisers – that's been our bread and butter. In the last 10 years, programmatic demand for our inventory has expanded substantially, and today we also offer a stand-alone audience product that is decoupled from traditional media.
What is it about sweepstakes and gaming that drives the kind of customer engagement PCH is seeing?
The average PCH customer spends nearly 10 mins every day engaged across the PCH network of properties; but even that statatic doesn't convey the depth of engagement for those 10 minutes. In many cases, our consumers are looking for opportunities to disconnect from a very stressful, chaotic, hectic life. We give them that opportunity to dream and think about the possibility that the Prize Patrol may come knock on their door. It's a state of mind where the audience can dream and hope, while still shopping unique curated products, playing online games, interacting with a wide variety of chance-to-win experiences, or just consuming content such as news, weather, lottery results, and health and wellness tips. This hopeful and positive state of mind drives not only engagement, but also loyalty. It's uniquely satisfying.
We're a trusted brand that delivers real prizes every day, and that trust was something that developed over decades. Trust is a high barrier to entry for free-to-play, chance-to-win entertainment; and that makes ours a hard model for others to replicate. When we convert a consumer, they often begin participating across many different offerings, driving an incredible level of engagement. We are tremendously effective at converting and retaining our audience once they engage for the first time, because of the uniqueness of our chance-to-win offer and our ability to leverage first-party data to curate experiences unique to each individual.
Traditional publishers today struggle with how inundated consumers are with messaging. The type of entertainment experiences that we offer generate consumers who are tuned in. It's not a passive message. It's lean-forward entertainment and actual activation that we're capturing. It changes the dynamic in terms of how deeply our messages and our advertiser's messages resonate.
What are the opportunities for personalisation and machine learning in retail?
We think in terms of personalisation every day. We cater to each individual based on what we know from the very first contact, and then throughout their customer lifecycle. We personalise their email experience, their push notifications, their on-property experience, the line-up of merchandise they see, and we aspire to make every aspect of their experience with us curated and highly relevant. Personalisation is a very core part of how we execute as marketers.
Machine learning is certainly one of the biggest buzzwords out there right now. I would say we are probably just beginning to realise what machine learning could do for us. Ultimately, it's another tool for us that will take its place in our martech platform supporting our overarching strategy to have a very personal and lasting relationship with our consumers.
How do you see ad tech solutions like header bidding impacting the broader ad tech ecosystem?
Header bidding highlights a number of movements in the industry right now, a big one being publishers looking to gain more control over their effective yield. Header bidding derives more favorable returns for a publisher, should they be able to bring something of value to the marketplace. That could be a unique user set, reach, and frequency from a volume standpoint, or accuracy of data. Header bidding definitely favours quality publishers and generates more favorable returns, which is great.
There is some inherent risk in overexposing too much from header bidding without thinking about the backend economics. Overall, I think header bidding is a great movement in terms of where we want to take programmatic, specifically as we look to move away from general commoditisation of media and instead focus on the depth and the strength of the end user, to publisher, to advertiser partnership.
How do you see the intersection of ad tech and the traditional CMO model taking shape in the future?
CMOs want initiatives that drive very specific outcomes and put the brand in a position to influence its customer base. That's the lens through which they approach ad tech, and it makes sense. Whoever can put brands more directly in touch with consumers will not only survive the current environment, but grow and thrive. Ad tech and martech companies that don't do that are in a very precarious position and will find it increasingly difficult to compete for market share.
From the CMO perspective, everything is about making marketing budgets more accountable. We believe that every brand – and therefore every CMO – needs to build deep and direct relationships with its customers as a means of survival against Amazon and pure-play digital competitors.
That kind of performance marketing has been in our DNA since before digital; and the investments we've made in ad tech and data have only enhanced that core capacity.