GDPR Is a Game Changer, Not a Death Knell: Q&A with Tiffany Morris, Lotame
by Sonja Kroll on 22nd Jan 2018 in News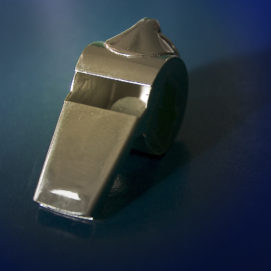 Tiffany Morris (pictured below) is general counsel and vice president of global privacy at DMP Lotame. In this Q&A with ExchangeWire, she explains the benefits of GDPR for advertisers, its repercussions for the online advertising industry, and Lotame's approach to the impending privacy and transparency changes.
ExchangeWire: GDPR – a challenge or an opportunity for DMPs?
Tiffany Morris: GDPR is a game changer for the online advertising industry, but it is not the death knell that many fear. With its emphasis on consumer transparency and consent, Lotame expects GDPR to produce higher quality data assets from more engaged consumers. We have embraced the regulations as an opportunity to review our business practices with fresh eyes, and have encouraged our clients and partners to share in this approach.
Which benefits will the GDPR have for advertisers?
In the ad industry, reception to this new regulation has generally been negative. Brands and agencies rely on consumer data to develop personal – and, ultimately, successful – advertising experiences. The concern is that increased regulation of consumer data will increase the costs associated with interest-based advertising and, potentially, decrease the pool of consumer data available to marketers.
Now, while these new guidelines could cause early problems for advertisers, GDPR will also bring with it key long-term advertising benefits. For example, GDPR raises the bar for opt-in data collection. While this may reduce the scale of data collected, it will dramatically raise the quality. This means better ad experiences for consumers and stronger ROI. More marketers will realise this as we get closer to the launch date.
How are you going to deal with the new transparency rules as to which user data may be collected, and when it may be collected?
We have always tried to be transparent and forthright in describing our data practices with consumers. Our privacy policies are very robust and are written in such a way that they can be readily understood by consumers. For example, we have an About Ad Tech section in our Privacy Center. We are going to continue to refine these policies in anticipation of GDPR. We've also relaunched our Privacy Manager tool so that consumers can readily access information about which Lotame segments in which their devices appear; and we've adopted new internal processes to respond quickly to the increased number of information requests that may arrive post GDPR.
Additionally, we are talking to our data providers and DMP clients to understand how they interpret GDPR, how they obtain consent, and if they intend to adopt the IAB consent mechanisms. There is a collaborative and ongoing effort underway between Lotame and our partners to ensure that we are meeting the new regulations. We are holding ourselves to the highest standards here.
How far have you gotten with your preparations, for instance in terms of facilitating users asking to have their data deleted?
We are the most successful independent DMP internationally and are ahead of schedule, as a result. We are reworking both our technology and processes to meet the requirements of GDPR and are actively working to adopt and implement the new IAB consent framework. Given our leadership position, we're also helping our clients and partners get ready for the new guidelines.