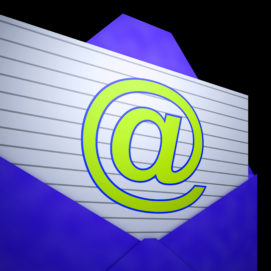 What value could social data add to programmatic buying? Writing exclusively for ExchangeWire, Jeff Marshall (pictured below), CrossInstall's co-founder and CEO and a mobile gaming and advertising industry veteran, discusses why DSPs are adding to their programmatic offerings with social buying and how robust social data sheds light on the possibilities increased programmatic audience data can offer.
Demand Side Platforms, or DSPs, rely on behavioural data to know more about consumers so that they can improve their targeting. Social platforms offer a treasure trove of data on consumer behaviours and an unparalleled level of specificity for targeting options that make them attractive to even programmatic-based DSPs. Unfortunately, those larger exchanges that do have robust ad targeting data keep it locked away behind walled gardens – for reasons of their own. If these exchanges were to open up their audience data to DSPs, however, the entire industry would benefit, as showcased by the precise targeting social data already offers.
Extensive social data highlights that more programmatic data is vital  
A social buy offers almost infinite target audiences. Instead of the various layers between DSPs and end users, social buys only have the platform as a layer between the end user. The platform provides extensive data, so the quality is great for advertisers. However, exchanges that have this data aren't clear how to package it or make it actionable for their DSP partners. In the harsh exchange environment, DSPs are in a battle for the limited amount of data to use for targeting. Exchanges that want to compete with the social environment need to be more open with their data. Availability of rich demographic data is very highly valued.
These exchanges need to supply, monetise, and pass the data that DSPs can use to buy on publishers. As social offers increasingly extensive information, it becomes obvious how rich programmatic targeting could be. Recently, the capabilities through social to collect and use data for targeting have grown exponentially, which sheds light on the substantial programmatic targeting improvements if traditional exchanges were to release more data.
The role of exchanges is to pass the data to a DSP, whose bidder uses it to instruct buying decisions. With sparse data, it is much more difficult for a bidder to draw conclusions and target effectively. If DSPs could leverage the robust set of data from platforms like Twitter or Facebook, targeting would be far more accurate. An 'open exchange' should be just that – open and transparent with data. The more data that is offered through social buying platforms, the stronger the push becomes for openness in the exchanges' audience data.
DSPs expand their offerings beyond just programmatic
DSPs will always have business in programmatic and ad exchange traffic, but more data would mean a stronger relationship and allegiance to ad exchanges from both DSPs and advertisers. This is because good quality ensures more return on investment for advertisers. DSPs have traditionally been associated only with programmatic traffic. This is set to change, as they can do more for their advertisers with progressively detailed targeting tools.
DSPs' eventual collision with social marketers, those that drive their revenue off the backs of social platforms, is fast approaching. While traditional DSPs will never abandon their core business, social offers a new opportunity for DSPs to strengthen their distribution channels for ads. DSPs are supply-agnostic, as long as it provides scale and quality for advertisers. An exchange environment with more data would open up a realm of possibilities for targeting specificity never before realised pre-social. The open (or not so open) exchange environment needs to provide access to more programmatic data. With this change, DSPs will be able to offer advertisers more opportunities for revenue-generation than ever before.
Industry effects of withholding data
If traditional exchanges were to release social data, the quality and targeting levels of DSPs, and the benefits to their advertisers, are immeasurable. However, traditional exchanges may be fearful of the implications and privacy concerns, as they have never offered such extensive information before. Once the data is out in the open, they can't take it back.
Despite these qualms, the industry effects should be positive. Since social buys target down to the minutia, DSPs have an improved understanding and faster exploration of the traffic. If there was more open data in programmatic, the exploratory phase would also be shortened. This means fewer experiments and better return on investment for advertisers. Not to mention the eye-opening amount of information and granularity about target audiences.
By limiting information, it hurts the already complex app ecosystem. It becomes difficult for companies working on behalf of advertisers – like DSPs. Ads that are hyper-relevant to users can help drive more conversions. In order to maximise advertiser and publisher revenues, and promote a positive industry reputation, the treasure trove of data can shed light on consumer preferences.
While the industry may tout DMPs (Data Management Platforms), who offer hordes of seemingly social and focused targeting audience data for sale as a potential solution, the quality and sources of this data tend to be less well-known. There is also so much of this data available that it makes it difficult to test and weed through. This data is considered probabilistic, as it relies on online activities to make assumptions. The quality of data through social platform stands out with their direct relationships with users. Social data is considered deterministic, which means it is high-quality, verified data that comes directly from consumers. That user is telling advertisers 'who' they are. This social data lets advertisers target buyers or people primed to download.
The data-driven evolution
The wealth of data in the social environment is driving an industry evolution. Social advertising provides increased levels of granularity and quality, which means DSPs – and advertisers – are asking questions about why these same details aren't available in programmatic buying. This is a pivotal make-or-break time for transparency. The industry has seen how much impact this data has in the realm of social – imagine the possibilities if this treasure trove was available to programmatic. Ad budgets will follow the data and money, which is why openness in programmatic is key.