India Marketers Need Documented CX Vision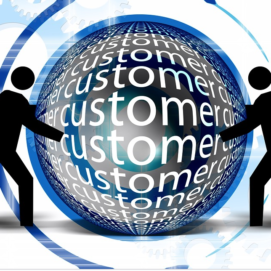 Brands in India must step up and start applying 'emotion' to their marketing messages as well as establish a clear customer experience (CX) strategy to be a leader in their industry.
According to Forrester's recent 2017 India Customer Experience Index, brands in India had made progress in terms of their CX score, but there was no clear or consistent leader. The report assessed 36 Indian brands, including banks and retailers, based on a survey of 9,064 respondents.
The issue here was that brands in each of the industries "moved in lockstep", with none holding a significant advantage, said the report's author, Amit Bhatia, who was Forrester's senior analyst for customer experience based in India.
Bhatia wrote: "As a result, these brands will find that they are unable to differentiate themselves from the competition in their respective industries on the basis of superior CX. As such, they have more to do before their CX labour bears fruit."
The brands had progressed together because they all chased the same agenda, he explained, pointing to usable digital assets. He revealed that these companies had scored high marks on the same components, specifically, easy-to-use websites and mobile apps, so they had clearly focused on similar driving factors.
"But easy-to-use digital assets are now par for the course and will not guarantee loyalty. Brands need to focus beyond ease to ensure that their customers keep coming back", the Forrester analyst urged.
He suggested that brands focus on emotion to break away from the pack, adding that how customers felt from an experience with a brand had a bigger influence on their loyalty than effectiveness or ease of interaction.
According to the Forrester report, four emotions drove the most customer loyalty and willingness to spend with, or recommend, a brand: happiness, confidence, delight, and feeling valued. On the flip side, frustration, annoyance, and disappointment were more harmful to a brand than anger.
In this Q&A with ExchangeWire, Bhatia underscores the need for Indian marketers to start applying 'emotion' and 'trust' in their products and services. He also highlights pitfalls to avoid in delivering better CX.
ExchangeWire: What buzzwords would you like to see gone in 2018, as well as those you would like to see actually deployed amongst Indian marketers?
Amit Bhatia: There is enough talk about 'emotion' and 'trust' in brands' marketing messages. I'd like to see 'emotion' and 'trust' actually being applied in products, services, and experiences – both online and offline.
Highlight key areas India's marketers need to focus on to improve customer experience.
'Improve customer experience' is a generic goal and can be interpreted in different ways by different employees. Indian firms need a documented, specific CX vision that describes what 'better CX' means specifically for their organisation.
Apart from this, Forrester's CX Index shows Indian firms across industries should focus on respecting customers, such as their time and needs, providing better customer service, and offering clearer communication.
What do you see as the top three technologies or industry developments that will have the greatest impact on customer experience this year?
The usual suspects: AI (artificial intelligence), IoT (Internet of Things), AR/VR (augmented reality, virtual reality), and conversational bots and interfaces.
How should marketers adapt, and what do they need to do, to address these developments?
This is the more important part: don't use a technology for the sake of it. See where and how it will improve customers' experiences. Involve CX/UX designers, as well as interaction designers, right from the start, and not as an afterthought.
What are some pitfalls India brands should avoid in 2018, with regards to customer experience?
Avoid a mismatch in your brand promise and customer experience. Avoid creating disconnected and siloed experiences. Avoid working on CX in an uncoordinated way.
How should India marketers better tap data to enhance their service delivery?
Customer service can greatly benefit from better data about customers. For example, there are firms that help contact centre agents alter their behaviour in real time based on customer voice data. And there are firms that help route customers to the right agent by matching customer and agent personality, again, through data.
TagsAd TechAdvertiserAIAnalyticsAudienceAugmented RealityDataDigital MarketingIndiaVirtual RealityVoice assistant