Digital Knowledge Management Helping Brands Remain Visible: Q&A with Yext
by Hugh Williams on 5th Mar 2018 in News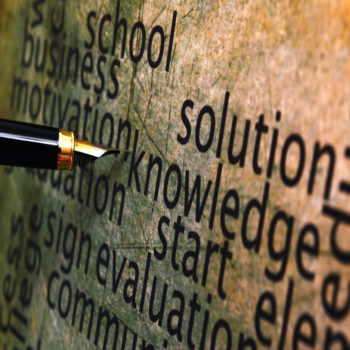 The way consumers search has been evolving for years, but now, with the evolution of technology like voice and chat interfaces, that evolution has jumped to lightspeed. In the build up to Retail Week Live, which is run in partnership with Yext, Jon Buss, managing director, Yext (pictured below) tells RetailTechNews how digital knowledge management is crucial to brands looking to stand out in this increasingly complex space.
RetailTechNews: What is digital knowledge management?
Jon Buss: For 20 years, your website was the centrepiece of your digital experience, but now 73% of high-intent traffic is happening off your website. Search engines, maps, directories, voice, and chat interfaces have created a new channel where customers can engage with your brand. And now, it's just as important to manage these services as your own website.
Each of these new services has three layers: their UI, for customers to engage with; their AI, which decides what answers to show; and their Knowledge Graph, a brain-like database that contains everything they know about the world – including what they know about your brand. Brands can't control the UI or the AI of the future. But they can control what these services say about you – with Digital Knowledge Management.
By practising Digital Knowledge Management, companies are in control of the public facts about their business: granular facts about location, products, people, events, promotions, services, and menus. Much of this digital knowledge is scattered, inconsistent, outdated, and inaccurate across both internal and online entities.
Businesses have a choice whether to leave control of this public information to search crawlers and crowd-sourced content, or to have a strategy to present the best version of their brand everywhere the customer is.
Yext's mission is to provide perfect information everywhere, to every consumer, on every device.
What are the challenges for businesses trying to convey relevant facts to potential online customers?
The number of places where customers interact with your brand has exploded, and it continues to climb. Over the last few years we've seen the rise of search, maps, mobile, chat, and voice services. The biggest challenge is the sheer volume of information available about a business across the digital ecosystem and the deep attributes expected by consumers. They want the obvious information like opening and closing times. Additionally, consumers are expecting to be told so much more without having to look very hard for it – what brands are available in-store, what are the holiday hours, does the restaurant have a gluten-free menu? And often, consumers want to see the full menu.
Gone are the days when Google returns 10 blue links on a page in response to a query. Instead, consumers get intelligent, direct answers to their queries. In most cases, Google returns its knowledge card, which gives a more complete picture of what the searcher is curious about taking contextual and relevant information from many different sources. Google, therefore, collects and analyses massive amounts of data on people, places, things, and facts and develops ways to present the findings in an accessible way.
While it is possible for businesses to manage their digital knowledge manually, maintaining thousands of pieces of information for hundreds of locations is nearly impossible considering the constant changes in digital knowledge companies see (e.g. store closings, holiday hours, staff turnover, etc.) without the help of a digital knowledge management system. Furthermore, it can take up to six months for manual submissions to directories and search engines to update online.
How does digital knowledge management help retailers better engage consumers?
Being in control of the digital knowledge about your business enhances the customer experience. In a world where people want accurate and complete information in the moment of intent, it's important that the information a customer sees is correct at every brand interaction, no matter where or when they're looking. There's nothing more frustrating for a customer than to search out information about a store, make their way there, and find the store is closed or, in fact, doesn't have wheelchair access. This has a huge impact on the customer experience and brand reputation.
In a survey Yext conducted amongst 2,000 UK consumers, 80% said they had encountered incorrect online information about a business, and over half of them said it is not a rare occurrence. This information included data about opening hours, products and services, phone numbers, addresses, and promotions. The most worrying statistic is that nearly half of all consumers blame the business itself for data issues encountered in its online presence, affecting their reputation.
Can digital knowledge management help improve a retailer's bottom line?
According to Google, nearly one-third of mobile searches are performed by people looking for businesses nearby. Of these local searches, 76% convert to a business visit within one day and 28% of those visits result in a purchase. Your local search results are your brand in the eyes of the customer, so giving them incorrect information at the moment of intent is not an option.
Yext's platform, which ensures the search ecosystem presents the searcher with all the correct information, will result in business success with a five to 15 times ROI by facilitating face-to-face and digital interactions that boost brand-awareness, drive footfall, and increase sales.
With the dawn of voice assistants, such as Alexa and Siri, the way we search is changing. What dispensations have Yext had to make to accommodate this change?
Intelligent assistants and voice search are disrupting brand discoverability as we know it. Because voice search is more natural, we're seeing a transformation in how consumers interact with brands via these platforms. These intelligent services see 3-10x more traffic than a business's own website.
It's easier to verbally ask for something than it is to type the same thing; and voice searches often contain more long-tail keywords than your average typed search. This presents a new opportunity for brands to match products and services to the specificity of consumer demands.
Brands must understand how customers will interact verbally with intelligent assistants like Google Assistant, Apple Siri, and Microsoft Cortana, and how these assistants will pick the right information. It used to be that when you searched for something, you got 10 blue links on a page. But now intelligent assistants just give you an answer.
For example, if someone asks: "Hey Google, where's the nearest McDonalds?" How do McDonalds have confidence that Google will provide the right answer at that moment of high intent? Or that the consumer will even receive an answer of any type? And how does a brand take control of this experience to drive the best possible revenue or experiential outcome?
If intelligent agents don't have the correct answers to consumer queries, these are wasted opportunities for brands to drive sales or footfall and can ruin a brand experience. This means the pressure has never been greater for brands to get their information in order, optimise correctly, and employ every option to secure discoverability. The foundation of any voice search strategy is to organise and centralise all the publicly available facts about a brands people, products, and places so that they are always in control of the information surfaced to customers about their businesses.
Yext are headline sponsors for Retail Week Live, and Jeff Rohrs, CMO, Yext is presenting in a session at 16.05pm on 7th March entitled 'The Everywhere Brand': https://live.retail-week.com/seminar-programmeThis content was originally published in RetailTechNews.
AIE-CommerceLocationTechnologyVoice assistant