Targeting China Consumers Requires QR & Other Local Support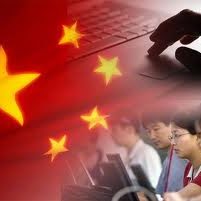 China can offer brands, especially in retail, tremendous returns, but enjoying the market's richness in scale and potential will require advertisers to know local nuances and consumer preferences.
These, for instance, will include the need to integrate QR codes into their marketing campaigns and identifying holes to plug in order to entice customers to buy into their brand, says Anthony Capano, Rakuten Marketing's Asia-Pacific and Europe managing director, in this Q&A with ExchangeWire.
He also strongly touts the need for advertisers to work closely with affiliates, which comes as no surprise since Rakuten Marketing operates its own affiliate network, but Capano further underscores the importance of supporting local payment platforms as well as deploying attribution tools.
ExchangeWire: From the data Rakuten Marketing has analysed, highlight key nuances advertisers should be mindful of when targeting Chinese consumers, compared to other Asian markets.
Anthony Capano: Advertisers can learn a lot about Chinese consumer behaviour from their affiliates and interacting with them directly. Affiliates in China extend above and beyond simply driving traffic and conversions to a retailer's site. They provide important services that assist in the logistics or sales-enablement chain of events for retailers expanding into China.
For example, in a country where consumers only recently have been given the ability to use foreign credit cards, many affiliates have the ability to process payments on behalf of their consumers and effectively extend advertisers' payment methods to Alipay or WeChat Pay – the Chinese equivalent of PayPal. Further to this, affiliates provide services such as instant chat in Chinese, which we have seen to be a key demand from Chinese consumers.
Another key nuance is the introduction of freight forwarding to end-users. This enables consumers in China to receive their purchases, delivered at a fraction of the cost compared to direct shipping, and often in a shorter timeframe. There also are advantages here for advertisers, such as no liability for freight forwarded goods to China, as well as a low return-rate because consumers understand they need to return the items to the last official shipment address, which is usually in the UK, U.S., or Europe.
What is the one key development to impact China's e-commerce market over the past couple of years that brands still have yet to fully address?
China is a game-changer in many aspects of business. Advertisers need to consider the types of affiliate partners they work with in China.
Chinese consumers recognise the difficulty in acquiring products from international retailers, so third parties can step in to help shoppers navigate and purchase from a brand's site. Embracing Chinese affiliates provides a low-risk, low-cost way to launch a brand into the Chinese market. Retailers should also look to embrace local social channels such as WeChat and Weibo.
Chinese e-commerce players, such as Alibaba and JD.com, have been pushing the online-offline strategy. How do retail brands ensure they can accurately track their consumers' preferences, as well as browsing and and buying patterns, across the two realms?
Given their diminished presence in western markets this may come as a surprise, but QR codes are frequently used in China and should be part of a retailers' online-to-offline strategy. Retailers can embrace this by making simple changes to their creative strategy in China and introducing QR links into offline advertising. Rakuten Marketing, for instance, has tested QR links to work with our affiliate tracking so retailers can add a Chinese advertising agency to their affiliate programme.
How has the online-offline strategy changed the way brands market to Chinese consumers? What are the key ad tech and martech tools they will need?
Most advertisers that engage with offline-online code redemptions or in-app payment methods have the ability to record and capture followers to their WeChat account. Tencent's CEO Ma Huateng announced earlier this month that the messaging app had, for the first time, surpassed one billion monthly active users. WeChat Pay will undoubtedly lead the way in China in the coming years as a payment process for both offline and online, so moving your customers into a WeChat database will enable you to follow their developments and target them with offers to drive them in-store or online.
Looking at the e-commerce consumer journey, what is the biggest blackhole that is impacting brand performance today, and how should this be resolved?
Brands often try to control how international sales are made on their sites. However, by not allowing Chinese consumers to purchase directly on their UK or U.S. site, these customers will often be subject to hefty taxes or delivery fees and may be unable to freight forward their purchases. Allowing these consumers to visit a local UK or U.S. website, instead of forcing Chinese IP addresses to a different landing page, is a big step in the right direction.
Another great tip is for retailers to ensure they work with cashback sites, as rebates offered on such platforms often will be used as a means to offset taxes and delivery costs, whilst providing a competitive advantage for participating retail brands.
What new technologies do you foresee to help marketers better target and engage online consumers in China, as well as across Asia-Pacific?
Attribution as a tool can redefine how retailers target and engage consumers in China and across the globe. Attribution provides advertisers with the ability to understand the power of affiliate models they failed to understand previously, revealing key traffic and revenue-driving partners to work with from a branding and customer-acquisition perspective.
Most importantly, looking at paid search via Baidu or other traditional channels, attribution provides insights on channels in China that are performing well and those that are not, allowing for greater budget optimisation.
How is Rakuten Marketing integrating these into its own tools?
We provide clients with access to our attribution and insights tool, Cadence. Advertisers on the Rakuten Marketing's Affiliate Network also have access to a personalised affiliate dashboard in both simplified and traditional Chinese, or Korean. Further to this, our dedicated publisher recruitment team across Singapore and Sydney is the largest in the Asia-Pacific region and provides localised publisher support in local languages.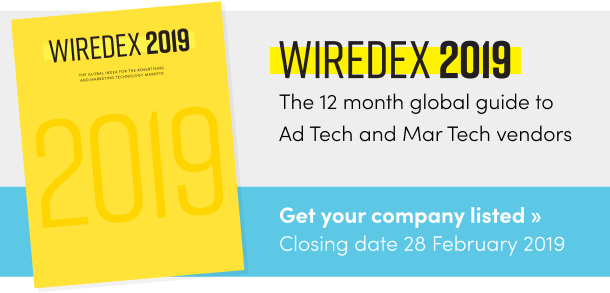 TagsAd TechAdvertiserattributionAudienceChinaCreativeE-CommerceMartechMobilePayment