Brands Must Take Control of the Post-Purchase Experience to Build Loyalty
by Hugh Williams on 21st May 2018 in News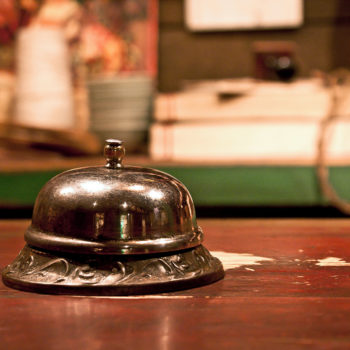 Online sales are soaring in the UK. So much so, that Brits spend more online, per household, than any other country. Yet, despite the fact the first purchase made over the web was over 14 years ago, many brands still have a long way to go to provide the experience online shoppers expect. In this piece, Amit Sharma (pictured below), CEO, Narvar, tells RetailTechNews how the post-purchase experience can go a long way to building stronger relationships between brands and consumers. 
Convenience is, of course, a huge driver of online sales. With next-day delivery now standard and some brands even offering same-day delivery, getting what you want, sent to the location of your choice – whether that's your doorstep or a local pick-up point – in a matter of hours is a highly attractive proposition and one that we have seen be even more attractive during bad weather. But, as discussed by panellists during the 'Engaging Fashion Customers Online' session at Drapers Digital Festival 2018, offering speedy delivery is not enough to create meaningful and engaging online experiences that replicate and seamlessly connect the branded experience shoppers get in-store to online.    
Today, we want instant gratification in all aspects of life. But in order to create engaging experiences online that keep customers coming back, brands need to understand that personal, thoughtful, and authentic experiences cannot stop in the initial consideration phases – it needs to be something that customers experience throughout their engagement with the brand. The experience is the brand before and after the 'buy' button.
For example, speaking on the panel session, La Perla recognised online sales of their high-priced items weren't doing as well as products deemed to be 'safer options', so they introduced the Try & Buy scheme allowing online shoppers to receive items at home, try it on, and have two days to decide whether they will keep it and pay for it or send it back. Emma Diddi Nihlen, global head of commerce at La Perla, described the initiative as one where online customers can make an "emotional bond" with products – just like they would be able to in-store.
And building such emotional and engaging experiences for online customers, that differentiates them from other brands, is a major challenge for brands today. In-store, it's easy for brands to convey things like their vibe, ethics, style with décor, music, technology, brand-trained store assistants, etc. But online it's a different ballgame. And that's down to many brands still not having full, end-to-end control of the customer's experience.
After the buy button, many online customers are often directed to an external shipping carrier to see updates on the delivery of their order. This not only diminishes the chance for the brand to re-engage with thoughtful branded messages, but also means the brand is blind to the experience customers have received in the 'last-mile' of delivery. And in an era of when online shoppers often like to take to social media to complain about a late or lost parcel, the chance to have control over delivery communications and being able to share proactive, branded updates is a golden opportunity.
While creating branded experiences online is more difficult than in-store, with the right technology it's possible for brands to show customers they're not just 'another order number' but in fact a customer they care about and want to build a loyal relationship with.
Historically, customer loyalty has been about points and store credit, but we know customers today care just as much about the experience they get as the product they receive and the deal they got for it. The word 'loyalty' is defined by the Oxford English Dictionary as having "a strong feeling of support or allegiance" – and this is something brands cannot build with customers by focusing on short-term transactional gains. Take Patagonia, for example, by voicing their strong point of view on purpose-driven environmental concerns, and encouraging customers not to buy new products but to firstly consider repairing their current Patagonia products, the brand has cultivated a deeply loyal following of likeminded customers who aren't motivated by price or promotions, but emotional triggers via clever communications. The brand is a poster child of how branded experiences are changing the meaning of loyalty within retail.
The most successful brands today are those that are true to their customers, show they care, and give them what they want, when they want it, whilst adapting to customers' evolving needs. There's no place for transactional loyalty. While offers and discounts may serve as a quick-win, if the foundations of loyalty are based on price alone, brands will only come up short – as marketplaces like Amazon will be right around the corner with a better deal. To achieve loyalty beyond 'reason', brands must look to provide customers with valuable experiences from the moment they engage with the brand, to the moment they receive their product, and beyond into customer care. In order to do this, a vital step needs to be taken by brands, and that's taking control of the post-purchase experience. This content was originally published in RetailTechNews.
DataE-CommerceIn-storeLoyaltyTechnology