Use Data to Personalise Video Ads for APAC Audiences: Q&A with Innovid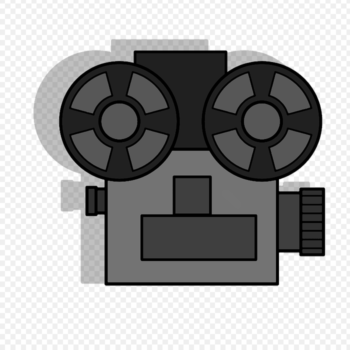 Asia-Pacific is a diverse region with varying audiences, but advertisers can still push video content tailored to serve the different markets by tapping data such as weather, location, and time of day.
Brands in the region increasingly are turning to video to better engage consumers. To do so effectively will require an understanding of nuances across the different markets, according to Henry Schenker, Asia-Pacific vice president of Innovid. The video marketing platform recently opened its second Asia-Pacific office in Singapore, following Sydney, and hopes to help marketers in the region who want to use data more effectively in their video campaigns.
In this Q&A with ExchangeWire, Schenker outlines what marketers here need to think about when they run video campaigns and how they can do so without breaking the bank.
ExchangeWire: How differently should video marketing be approached to better engage audiences in Asia-Pacific?
Henry Schenker: We're seeing a big uptick in addressability in video; and it's proving to be the most important consideration for marketers in the region. It's also immensely important to remember that each country in Asia-Pacific is unique, so tailoring video experiences according to different consumer behaviour is vital. This must be included in any strategic plan for our clients.
You tout the ability to push personalised video into the customer journey as well as gather video intent data to further build customer segmentation. Can you explain how this works and how 'personalised' video ads differ amongst the various Asia-Pacific markets?
Simply put, this involves using data to serve engaging content to the right audience, at the most opportune time. This doesn't need to be anything overly complicated. You can customise content based on the weather, time of day, location, and so on. You can also layer on first- and/or third-party data to get to even more intelligent targeting.
In Australia, for example, we have helped marketers personalise their video ads using first-party data to include the user's first name dynamically. Obviously, this level of targeting needs to depend on sensitivity to user surprise and privacy compliance. However, when you have access to things like publisher login data, the possibilities are pretty amazing.
Then, perhaps most importantly, measure your success and refine your strategies towards driving whatever goals are top-of-mind.
There are nuances across the various markets in Asia-Pacific; and the thing that comes to mind is bandwidth, or rather, the quality of internet access. For instance, cellular bandwidth in Singapore is very strong, so marketers can deliver highly advanced creatives, whereas in other markets, they might scale back the assets to ensure users are not stuck staring at a page-loading icon.
Ensuring consideration to user experience is critical to scaling a global campaign.
What remains challenging in terms of developing and rolling out video marketing campaigns in Asia-Pacific?
We live in a connected world. From a marketer's point of view, it has become harder to create, measure, and deliver video campaigns across all screens and devices in a unified manner. For example, one global brand we have on our platform is running campaigns across more than 50 countries, with many agencies involved. It's essential that marketers are able to manage these on one video marketing platform, so they can have a unified experience with seamless disruption. Video is complex and we help make it easier for marketers through technology, service, and innovation.
We're looking to educate this region on best practices for interactive, data-driven video.
Your survey last November revealed that marketers were held back by budget and lack of in-house skills. How should brands in Asia-Pacific go about creating video content for different channels that doesn't bust the bank?
We've definitely continued to see the same trend both in Asia-Pacific and globally. Innovid aims to help brands execute on data-driven advanced video campaigns at reasonable costs. For example, if a brand is using Facebook and audience-targeting to buy ads, we can use our data to change parts of the video creative to make it more relevant to the brand's key audiences.
This makes one video creative scalable and relevant to consumers. In one particular instance, we were able to create hundreds of creatives in under three hours, driving personalisation between brands and consumers.
With in-app consumption on the rise in Asia-Pacific, what should marketers keep in mind when deploying a video campaign targeting in-app consumers?
The most critical factors are inventory quality and measurability. It's simply not possible to understand whether a campaign has been successful without using a best-in-breed standard of measurement that is in line with the goals and KPIs (key performance indicators) of that campaign. Marketers also should be looking for ways to engage with consumers.
What is still lacking in most video ad content in Asia-Pacific today?
Broader education in Asia-Pacific is still lagging behind other regions. Transparency – encompassing viewability, pricing, amongst others – is also a major issue, but this is improving as platforms become less opaque. Marketers absolutely need to work with technologies and platforms that are committed to transparency and, ideally, media-agnostic to avoid conflicts of interest.
Contrast to that, Asia-Pacific is excelling in innovative and creative campaigns.
AdvertiserAdvertisingAnalyticsAPACCross-ChannelDataMeasurementTransparencyVideo