APAC Ad Sales Will Climb 7% to Hit £124.38bn; AU Consumers Most Trust ABC, But Distrust Social Media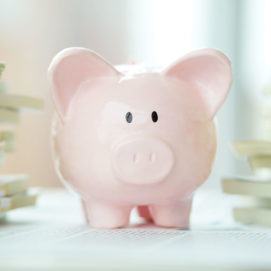 In this weekly segment, ExchangeWire sums up key industry updates on ad tech from around the Asia-Pacific region – and in this edition: APAC Ad Sales Will Climb 7% to Hit £124.38bn; AU Consumers Most Trust ABC, But Distrust Social Media; Increased Pirated TV Boxes Threaten HK Subscription Video Market; Edelman Inks EDB Singapore Partnership to Research Predictive Tech; Dentsu Aegis Network Acquires Klip Desk; OpenX Opens Up in Singapore; TVSquared Tunes into AU Demand for Analytics; and ATS SG 2018 Focuses on Quality Data.
APAC Ad Sales Will Climb 7% to Hit £124.38bn
Advertising sales in Asia-Pacific are expected to climb 6.9% this year to hit USD$165bn (£124.38bn), up from a 5.7% growth last year and behind just North America's USD$218bn (£164.33bn).
Digital will remain a growth driver for the region, although its growth rate will drop slightly in 2018 to 17% in 2018 – from 18% in 2017 – to hit USD$70bn (£52.77bn), revealed MAGNA's latest global ad market forecasts.
Digital ad formats will account for 42.5% of total ad spend in Asia-Pacific this year, compared to TV's contribution of 36%.
According to MAGNA, by 2022, digital ads will grow to USD$110bn (£82.92bn) and account for more than half of the region's total ad budgets.
Mobile ads also would climb by 29% this year to account for two-thirds of overall digital ad expenditure, placing Asia-Pacific as the most-advanced region for mobile advertising and ahead of North America.
MAGNA's Asia-Pacific managing director, Gurpreet Singh, said: "For markets like China, Australia, Koreak, and Taiwan, digital is the key driver of growth. In South Asian markets – India, Pakistan, and Sri Lanka – and big Southeast Asian markets Indonesia, Thailand, the Philippines, and Vietnam, TV still dominates ad spend. Digital is growing very fast, but from a low base.
"Markets like Japan, HK, Malaysia, and Singapore are rapidly closing the gap between TV and digital spends. In the next five years, we will see spends further consolidate between TV and digital, leaving a small single-digit share for other media", Singh said.
India would see ad sales grow by 12.5% this year, while China's would climb 10.3% to USD$69bn (£52.01bn).
AU Consumers Most Trust ABC, But Distrust Social Media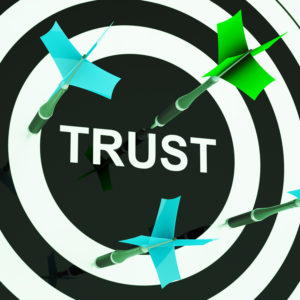 Australian consumers have the strongest trust for Australian Broadcasting Corporation (ABC), and most distrust in Facebook and other social media.
Some 47% harboured distrust for social media platforms, compared to 9% who felt likewise towards ABC, according to Roy Morgan Research's Media Net Trust Survey, which polled 4,000 Australians. The report established net trust scores for various platforms, including social media, TV, newspapers, radio, and the internet.
Social media platforms scored a negative 42%, earning the least amount of trust amongst respondents, followed by TV, which scored a negative 16%. Newspapers and the internet were given a net trust score of negative 13% and negative 7%, respectively.
Roy Morgan CEO Michele Levine noted that banks scored a negative 18%, compared to the media industry's negative 7%.
She said: "Distrust is the critical measure everyone's ignoring. Distrust is where our deepest fears, pain, and betrayal surface – the shock of discovering we were foolish to trust too much. And nowhere is that sense of betrayal more profound than in our media brands."
SBS was the country's second-most trusted media brand, followed by Fairfax.
According to Levine, survey respondents pointed to a lack of bias and impartiality, quality journalism, and ethics, as ABC's winning trust formula. Their lack of trust in Facebook and other social media was triggered by fake news, manipulated truth, false data, and fake audience measurement.
Increased Pirated TV Boxes Threaten HK Subscription Video Market
Nearly one-in-four consumers, or 24%, in Hong Kong use TV boxes that can stream pirated TV and video content.
Also known as illicit streaming devices, these TV boxes provided consumers access to hundreds of thousands of pirated TV channels and video-on-demand content. And they did so typically for a one-time fee, revealed findings from a survey commissioned by Cable and Satellite Broadcasting Association of Asia's Coalition Against Piracy (Caasba CAP).
It noted that amongst the more popular illicit streaming devices were BossTV, EVPad, Lingcod, and Magic Box, which came preinstalled with applications that provided 'plug-and-play' access to pirated content.
Amongst the 24% who bought such devices, 49% said they cancelled all or some of their subscriptions of legal pay TV services. Some 26% said they did so as a result of owning an illicit streaming device.
Another 19% said they cancelled a specific part of their traditional cable TV bundle or packages after purchasing an illicit streaming device, while 21% who bought one said they cancelled their international subscription services that were available in Hong Kong.
Casbaa's CAP managing director, Neil Gane, said: "The damage that content theft does to the creative industries is without dispute. However, the damage done to consumers themselves, because of the nexus between content piracy and malware, is only beginning to be recognised."
CAP members included video content creators and distributors in Asia such as Discovery, The Walt Disney Company, HBO Asia, and BBC Worldwide.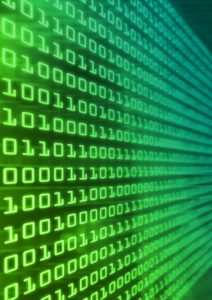 Edelman Inks EDB Singapore Partnership to Research Predictive Tech
Edelman Singapore and Singapore Economic Development Board (EDB) have inked a three-year partnership to research and develop "new approaches to communications marketing planning", by tapping predictive and intelligent technologies.
To be called 'Edelman Predictive Intelligence Centre' (EPIC), the partnership aimed to apply behavioural science to help brands better understand human behaviour and motivations that influenced consumers' decision making.
It would tap scientific analysis to identify what drove human behaviour, so it could "change the way" companies built relationships and trust with consumers.
Edelman's global COO, Matt Harrington, said: "EPIC will strive to use analytics insightfully, purposefully, and always ethically, so that brands can achieve more meaningful change for themselves and for society. This partnership is a triple win, enabling us to do good, build industry best practices and standards, and nurture talent."
The centre would hire and train data analysts in Singapore over the next three years.
Edelman Singapore's CEO, Amanda Goh, noted: "Many of our clients are looking for new ways to responsibly combine the treasure trove of data they have with new technologies, like artificial intelligence and blockchain, to achieve business goals.
"It is no longer enough to target audiences solely by demographics. Now we can use predictive analytics and behavioural research to better understand how to effectively communicate with audiences."
Dentsu Aegis Network Acquires Klip Desk
The agency group has purchased enterprise software vendor, Klip Desk, whose solutions enable sports rights owners to automate real-time delivery and commercialisation of their highlights and understand the value of their sponsorships.
The acquisition would see Klip Desk support Dentsu Aegis Network's global sports and lifestyle marketing business, MKTG, and renamed 'Klip Desk, Linked by MKTG'.
Its founder, Aaron Tobin, would report to MKTG's national managing director Matt Connell.
OpenX Opens Up in Singapore
The ad-tech vendor has opened an outfit in Singapore, which it says will serve as a hub for Southeast Asia.
The move is part of OpenX's efforts to grow its Asia-Pacific presence and will support the company's businesses in other Asian markets, specifically, Japan where it is the second-largest digital ad exchange behind Google. Its Japanese business also grew 52% in revenue year-on-year.
OpenX added that its investment in the region will continue throughout this year, with plans for new headcount and further expansion into new markets, including Australia.
Co-founder Jason Fairchild said: "Digital media, and in particular mobile advertising, has created a massive opportunity for advertisers, publishers, and technology companies in Southeast Asia; and the growth of programmatic technology is opening up even greater possibilities to drive consumer engagement at scale.
"Marketers and publishers alike are seeking technology partners that have made real and measurable investments in quality, while at the same time have invested in innovative mobile app and video ad formats that drive meaningful engagement for consumers."
TVSquared Tunes into AU Demand for Analytics
The TV performance measurement platform has set up presence in Australia to tap growing local advertiser demand for analytics.
TVSquared said the country was one of its fastest-growing regions and its new Sydney offices would be looking to tap the AUD$3.1bn (£1.73bn) Australian ad market. Its offerings include Advantage, which it said measures the impact of TV spots and delivers insights to help brands optimise spend and campaigns for improved results. The platform provides multi-country, cross-brand analysis by day, programme, network, genre, and creative.
TVSquared's Australian business is headed by business development director Praful Desai, who previously held analytics leadership roles in Dentsu Aegis Network and Vizeum Australia.
Desai said: "TV not only provides unmatched reach, it also has evolved into a primary driver of digital response. With demand for TV performance analytics at a fever pitch, it was the right time for TVSquared to open its Sydney offices to accommodate the growing number of advertisers that want to make TV work harder and smarter for their brands."
ATS SG 2018 Focuses on Quality Data
The need for quality data has emerged as a key focus for Asian marketers and the region's ad-tech community at ExchangeWire's ATS Singapore 2018 conference.
Delegates gathered at the annual event this week and discussed the importance of data in enabling brands to better understand existing customers, as well as drive marketing initiatives within the region's local markets.
Conversations also shifted to the European Union's General Data Protection Regulation (GDPR) and its impact on a company's ability to deliver personalised customer service.
Brands, too, also sought out more data to gain transparency in their media buys and ascertain if their investment had generated the results they wanted.
Read our report to find out more about what went down at this year's ATS Singapore.
TagsAd TechAdvertiserAgencyAIAnalyticsAPACDataMedia SpendTransparencyTV